Karakteristik Morfologi Mycobacterium tuberculosis yang Terpapar Obat Anti TB Isoniazid (INH) secara Morfologi
Abstrak
INH mempunyai peranan dalam menghambat sintesis asam mikolat yang merupakan komponen pembentuk dinding sel M. tuberculosis. Mengetahui pengaruh pemaparan obat INH terhadap karakteristik M. tuberculosis secara morfologi sel. Metode penelitian eksperimen dengan menggunakan Rancangan percobaan acak Lengkap dengan variasi waktu pemaparan 24 jam, 48 jam, 72 jam dan 96 jam pada konsentrasi INH 0,5 μg/ml dengan jumlah ulangan 6. Hasil penelitian menunjukkan ada pengaruh pada masing-masing perlakuan INH 0,5 μg/ml terhadap karakteristik M. tuberculosis, pada pemaparan 24 jam diperoleh persentase pertumbuhan 18,25%,  ukuran rerata sel 1,64 x 0,35 µm, persentase kerusakan sel 28,1%. Pada pemaparan 48 jam diperoleh persentase pertumbuhan sel  7,9%,  ukuran rerata sel 1,64 x 0,36 µm, persentase kerusakan sel 41%, pada pemaparan 72 jam diperoleh persentase pertumbuhan sel 7,0%,  ukuran rerata sel 1,64 x 0,32 µm, persentase kerusakan sel 53,4%, pada pemaparan 96 jam diperoleh persentase pertumbuhan sel 1,6%, ukuran rerata sel 1,61 x 0,29 µm,  persentase kerusakan sel 57%. Perubahan morfologi sel yang terpapar INH 0,5 μg/ml pada permukaan sel terjadi kerutan dan penyusutan panjang sel setelah regenerasi, permukaan sel mulai kasar dan sedikit ada kerusakan, sel mengalami lisis dan sebagian sel berbentuk oval , sel mengalami perubahan bentuk menjadi kokus. karakteristik M. tuberculosis yang terpapar INH 0,5 µg/ml mengalami perubahan morfologi sel, menjadi lebih pendek dan perubahan bentuk dari batang menjadi kokus, namun perubahan morfologi ini tidak terjadi secara permanen pada generasi berikutnya.
Kata kunci       : M. tuberculosis, INH, Morfologi, 
Kata Kunci
M.tuberculosis;INH;morfologi
Teks Lengkap:
PDF
Referensi
Barry, C. E., Crick, D. C., and McNeil, M. R. 2007. Targeting the formation of the cell wall core of M. tuberculosis. (Formerly Current Drug Targets-Infectious Disorders), Infectious Disorders - Drung Targets. 7(2): 182-202.
Conville, P. S., and Witebsky, F.G. 1998. Variables affecting results of sodium chloride tolerance test for identification of rapidly growing mycobacteria. Journal of Clinical Microbiology. 36(6) : 1555-1559.
Daffé, M., and Draper, P. 1997. The envelope layers of mycobacteria with reference to their pathogenicity. Advances in Microbial Physiology. 39: 131-203
Dahl, J. L. 2004. Electron microscopey analysis of Mycobacterium tuberculosis cell division. FEMS Microbiology Letters. 240 (1) : 15-20.
Jarlier, V., and Nikaido, H. 1994. Mycobacterial cell wall: structure and role in natural resistence to antibiotics. FEMS Microbiology Letters. 123(1-2), 11-18.
Kochi, A., Vareldzis, B., and Styblo, K. 1993. Multidrug-resisten tuberculosis and its control. Research in Microbiology. 144(2): 104-110.
Larrouy-Maumus, G., Marino, L. B., Madduri, A. V., Ragan, T. J., Hunt, D. M., Bassano, L., Gutierrez, M.G., Moody, D.B., Pavan, F. R., and de Carvalho, L. P. S. 2016. Cell-Envelope Remodeling as a Determinant of Phenotypic Antibacterial Tolerance in Mycobacterium tuberculosis. ACS Infectious Diseases. 2(5): 352-360.
Lee, A. S., Lim, I. H., Tang, L. L., Telenti, A., and Wong, S. Y. 1999. Contribution of kasA Analysis to Detection of isoniazid-Resisten Mycobacterium tuberculosis in Singapore. Antimicrobial Agents and Chemotherapy. 43(8): 2087-2089.
Malhotra, D., Portales-Casamar, E., Singh, A., Srivastava, S., Arenillas, D., Happel, C., .and Biswal, S. 2010. Global mapping of binding sites for Nrf2 identifies novel targets in cell survival response through ChIP-Seq profiling and network analysis. Nucleic Acids Research. 38(17): 5718-5734.
Ramaswamy, S. V., Reich, R., Dou, S. J., Jasperse, L., Pan, X., Wanger, A., Quitugua, T., and Graviss,A, 2003. Single nucleotide polymorphisms in genes associated with isoniazid resistence in Mycobacterium tuberculosis. Antimicrobial Agents and Chemotherapy. 47 : 1241-1250.
Rattan, A., Kalia, A., and Ahmad, N. 1998. Multidrug-resisten Mycobacterium tuberculosis: molecular perspectives. Emerging Infectious Diseases. 4(2): 195 - 209
Rawat, R., Whitty, A., and Tonge, P. J. 2003. The isoniazid-NAD adduct is a slow, tight-binding inhibitor of InhA, the Mycobacterium tuberculosis enoyl reductase: adduct affinity and drug resistence. Proceedings of the National Academy of Sciences. 100(24): 13881-13886.
Schoonmaker, M. K., Bishai, W. R., and Lamichhane, G. 2014. Nonclassical transpeptidases of Mycobacterium tuberculosis alter cell size, morphology, the cytosolic matrix, protein localization, virulence, and resistence to β-lactams. Journal of Bacteriology. 196(7): 1394-1402.
Selvakumar, N., Gomathi Sekar, M., Rahman, F., Syamsunder, A., Duraipandian, M., Wares, F., and Narayanan, P. R. 2005. Comparison of variants of carbol-fuchsin solution in Ziehl-Neelsen for detection of acid-fast bacilli [Technical Note]. The International Journal of Tuberculosis and Lung Disease. 9(2): 226-229.
Shleeva, M.O., Kudykina, Y.K., Vostroknutova, G.N., Suzina, N. E., Mulyukin, A. L., and Kaprelyants, A. S. 2011. Dormant ovoid cells of Mycobacterium tuberculosis are formed in response to gradual external acidification. Tuberculosis. 91 (2): 146 – 154.
Thanky, N. R., Young, D. B., and Robertson, B. D. 2007. Unusual features of the cell cycle in mycobacteria: polar-restricted growth and the snapping-model of cell division. Tuberculosis. 87(3): 231-236.
Velayati, A.A., and Farnia,P. 2012. Morphological Characterization of mycobacterium tuberculosis. INTECH Open Access Publisher. http://www.interchopen.com/books/understanding-tuberculosis diakses 10 Agustus 2016.
Youatt, J. 1969. A Review of the Action of isoniazid 1. American Review of Respiratory Disease. 99(5): 729-749.
Zhang, Y., Garbe, T., and Young, D. 1993. Transformation with Kat G restores isoniazid‐sensitivity in Mycobacterium tuberculosis isolates resisten to a range of drug concentrations. Molecular Microbiology. 8(3): 521-524.
Zhang, Y., and Yew, W. W. 2009. Mechanisms of drug resistence in Mycobacterium tuberculosis [State of the art series. Drug-resisten tuberculosis. Edited by CY. Chiang. Number 1 in the series]. The International Journal of Tuberculosis and Lung Disease. 13(11): 1320-1330.
Article Reads
Total:
33758
Abstrak:
5868
PDF:
27873
Article Metrics
Metrics powered by PLOS ALM
Refbacks
Saat ini tidak ada refbacks.
Jumlah Kunjungan Harian
Satu bulan terakhir
Tampilkan laporan lengkap Google Analytics

di sini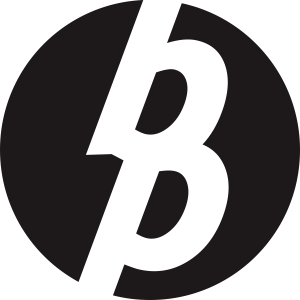 Laman ini dikelola oleh:
Bio Publisher
The Faculty of Biology Publishing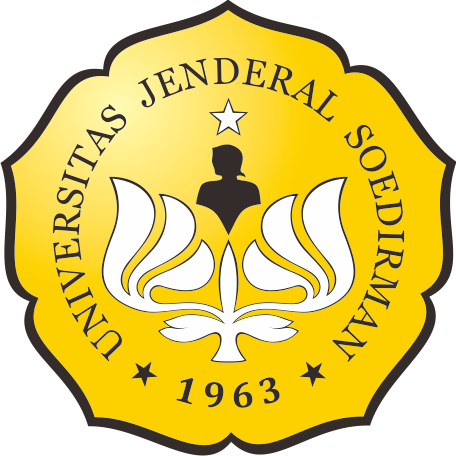 Laman ini dikelola oleh:
Penerbitan Fakultas Biologi
Universitas Jenderal Soedirman
Jalan dr. Suparno 63 Grendeng
Purwokerto 53122
Telepon: +62-281-625865
Email: biologi@unsoed.ac.id
Laman ini menggunakan:
OJS | Open Journal System
Software pengelolaan jurnal ilmiah online. Versi yang digunakan adalah 2.4.8.0.
Metadata artikel terdaftar di:
Crossref
Agen resmi internasional pendaftaran Digital Object Identifier (DOI)
Artikel jurnal ini terindeks: