Studi Populasi Owa Jawa (Hylobates moloch) di Lereng Gunung Slamet Jawa Tengah
Abstrak
Javanese Gibbon (Hylobates moloch) is the endemic primate species in Indonesia. IUCN - World Concervation has given this species an endangered status. The habitat Hylobates moloch's were found at Slamet Mountain in Central Java. The study entitled "Study of Javanese Gibbon (Hylobates moloch) Population in Slopes of Slamet Mountain, Central Java" aimed to determine the number of population in slopes of Mount Slamet. This research was conducted in the exact line these July -November 2013, the survey method with stratified sampling base on line transect method was used in this research. Transects pathway in this study used existing pathways wich the passed and cut the contour of research sites. Javanese Gibbon (Hylobates moloch)  obtained along the transect was calculated and analyzed using perpendiculars distance approach (DISTANCE 5.0's software). Analysis by DISTANCE 5.0 showed that the density of Javanese Gibbon (Hylobates moloch) at Slamet Mountain in 170 km2 area was 0.26 individual/km2, coefficient of variation was 34.88 % , lower limit of 95 % confidence interval was 0.13365 to 0.51981. Based on the analysis, total number of javanese gibbon population at Slamet Mountain was 45 individuals of the density 0.26 individuals/km2.
Kata Kunci
Javanese Gibbon (Hylobates moloch), population, slopes of Slamet Mountain
Teks Lengkap:
PDF
Referensi
Buckland,S.T.,D.R.Anderson,K.P.Burham and J.L.Lake. (1993) Distance Sampling Estimation Abundance of Biological Population.Chapman & Hall.London
Chivers, D. J. 1974. The Siamang in Malaja: a Field Study of Primate in Tropical Rain Forest. Plenum Press. New York
Djanubudiman, G., J. Arisona, M. Iqbal, F. Wibisono, G. Mulcahy, M. Indrawan and R. M. Hidayat. 2004. Current Distribution and Conservation Priorities for the Javan Gibbon (Hylobates moloch). Report to Great Ape Conservation Found, US Fish and Wildlife Service, Washington DC, Indonesian Foundation for Advance of Biological Sciences and Center for Biodiversity and Conservation Studies of University of Indonesia, Depok. 25pp.
Gittins, S. P. and Raemaekers, J. J. 1976. Siamang, Lar and Agile Gibbon in Chivers, D. J. (1980): Malayan Forest Primates. Plenum Press. New York
Iskandar E. 2007. Habitat dan populasi owajawa (Hylobates moloch Audebert 1797) di Taman Nasional Gunung Halimun Salak Jawa Barat. [Disertasi]. Bogor. Sekolah Pascasarjan, Institute Pertanian Bogor. [Indonesia]
IUCN. 1994. IUCN Red List Categories. Prepared by the IUCN Species Survival Commission. IUCN, Gland, Switzerland.
IUCN/SSC. 2009. The IUCN Red List of the Threstened Species. URL. http://www.iucnredlist.org Diakses 16 April 2013
Kappeler, M. 1984. The Silvery Gibbon (Hylobates lar moloch) Ecology and Behavior. Disertation. Zoologycal Institute of Basel University
Kartono, A. P. Prastyono. Maryanto, I. 2002. Variasi Aktivitas Harian Hylobates moloch (Audebert, 1798) Menurut Kelas Umur di Taman Nasional Gunung Halimun, Jawa Barat. Berita Biologi, 6 : 67-73
Leighton, D.R. 1987. Gibbons: Territoriality and Monogamy. In Primate Societies. Editors. B.B. Smuts, D.L.Cheney, R.M. Seyfarth, R.W. Wrangham, and T.T. Struhsaker. University of Chicago Press, Chicago
Meijaard, E., and V. Nijman. 2000. Distribution and conservation of the proboscis monkey ( Nasalis larvatus) in Kalimantan, Indonesia. Biological Conservation 92: 15–24
Muzaki, Z. 2010. Studi Tingkah Laku Makan Dan Jenis Tumbuhan Pakan Owa Jawa (Hylobates moloch Audebert) Di Hutan Igir Malang Lereng Selatan Gunung Slamet. Skripsi (tidak dipublikasikan). Fakultas Biologi. UNSOED. Purwokerto
Napier, J. R. and P. H. Napier. 1967. A Hand Book off Living Primate. Academic Press. London-New York
Nijman, V. 2001. Effect of Behaviournal Change due to Habitat Disturbance on Density Estimation in Rain Forest Vertebrate, as Illustrated by Gibbons (Hylobatidae). Pp 217-225 in Hillegers P. J. M. & de long H. H (eds) The Balance Between Biodiversity Conservation and Sustainable use of Tropical Rain Forest. Tropenbos, Wangeningen. Netherland
Nijman, V. 2001. Forest and Primate Conservation and Ecology of the Endemic Primates of Java and Borneo. Tropenbos Kalimantan series 5, Wangeningen, Netherland
Nijman, V. 2004. Conservation of the Javan Gibbon Hylobates moloch: Population Estimates, Local Extinctions, and Conservation Priorities. The Raffles Bulletin of Zoology, 52(1): 271-280
Pancariyanti, H. 2002. Habitat Owa Jawa (Hilobates moloch Audebert 1978) dan Pola Penggunaannya di Hutan Alam Igir Malang RPH Karanggandul KPH Banyumas Timur. Skripsi (tidak di publikasikan). Fakultas Biologi. UNSOED. Purwokerto
Putra, A, M. W. 2002. Mengamati Primata. KONUS – Konservasi Alam Nusantara. Bandung
Supriatna, J. dan E. H. Wahyono, 2000. Panduan Lapangan Primata Indonesia. Yayasan Obor Indonesia. Jakarta
Supriatna, J., J. Manansang, L. Tumbelaka, N. Andayani, U. S. Seal and O. Byers (eds.). 2001. Conservation Assessment and Management Plan for the Primates of Indonesia. Briefing Book. IUCN/SSC Conservation Breeding Specialist Group (CBSG), Apple Valley, Minnesota. 838pp.
Supriatna, J. 2006. Conservation Programs for the Endangered Javan Gibbon (Hylobates moloch). Conservation International Indonesia, Jakarta, and Departemen of Biology, University off Indonesia, Depok, Indonesia
Widianto, A. 2001. Studi Populasi Owa Jawa di Hutan Alam Igir Malang dan Muntu Gunung Slamet Selatan. Skripsi (tidak dipublikasikan). Fakultas Biologi. UNSOED. Purwokerto
Whitmore, TC. 1984. Rropical Rain Forest of The Far East, 2nd ed. Oxford : Clarendon Pres
Article Reads
Total:
5050
Abstrak:
1967
PDF:
3083
Article Metrics
Metrics powered by PLOS ALM
Refbacks
Saat ini tidak ada refbacks.
Jumlah Kunjungan Harian
Satu bulan terakhir
Tampilkan laporan lengkap Google Analytics

di sini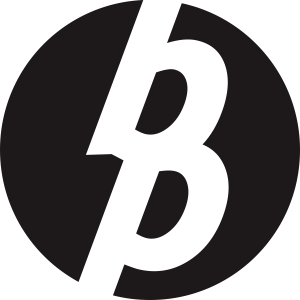 Laman ini dikelola oleh:
Bio Publisher
The Faculty of Biology Publishing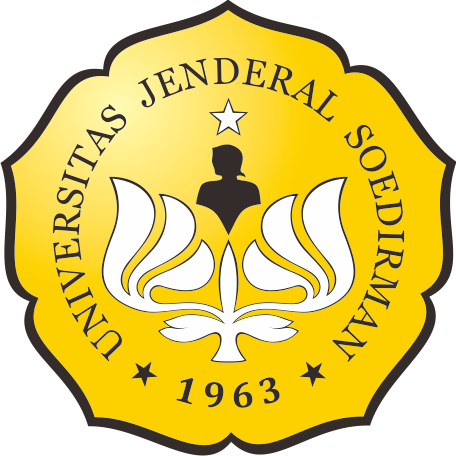 Laman ini dikelola oleh:
Penerbitan Fakultas Biologi
Universitas Jenderal Soedirman
Jalan dr. Suparno 63 Grendeng
Purwokerto 53122
Telepon: +62-281-625865
Email: biologi@unsoed.ac.id
Laman ini menggunakan:
OJS | Open Journal System
Software pengelolaan jurnal ilmiah online. Versi yang digunakan adalah 2.4.8.0.
Metadata artikel terdaftar di:
Crossref
Agen resmi internasional pendaftaran Digital Object Identifier (DOI)
Artikel jurnal ini terindeks: