Bioprospektif Perairan Berdasarkan Produktivitas : Studi Kasus Estuari Sungai Serayu Cilacap, Indonesia
Abstrak
The high changes of Serayu River land use is resulting the high of load particle sedimentation into the body of water. Turbidity will accumulate in the downstream or estuaries which would have an impact on biota, especially plankton as primary productivity and secondary productivity. This research is conducted with a survey method and purposive sampling technique. Estuary Serayu River is divided into 5 stations, starts from the nearest to the sea (1) with 26 ‰ salinity and the furthest stations from the sea (5) with 8 ‰ salinity. Samples of water and plankton are taken at the time of high tide and low tide every month, for 4 months (August, September, October, and November 2016). The obtained data is analyzed by PCA to study the environmental factors towards primary productivity and secondary productivity. Based on the research result environmental factors has relation waters estuary productivity of Serayu river on the highest and lowest tide those are lightness, level TSS and pH.
Kata Kunci
estuary serayu river, waters productivity
Teks Lengkap:
PDF
Referensi
Abida, I.W. 2010. Struktur Komunitas dan Kelimpahan Fitoplankton di Perairan Muara Sungai Porong Sidoarjo. Jurnal Kelautan. 3(1): 36-40.
Afdal. 2011. Pertukaran Gas CO2 Udara-Laut di Perairan Pesisir: Studi Kasus di Selat Nasik, Belitung dan Estuari Donan, Cilacap. Tesis. Program Pascasarjana. Institut Pertanian Bogor, Bogor.
Alaerts, G.A. & Santika, S.S. 1987. Metode Penelitian Air. Usaha Nasional, Surabaya.
Alianto., Adiwilaga, E. M., & A, Damar. 2008. Produktivitas Primer Fitoplankton Kaitannya Dengan Unsur Hara dan Cahaya Di Perairan Teluk Banten. Indonesian Journal Of Aquatic Sciences And Fisheries. 15(1): 21-26.
APHA, AWWA and WEF. 1992. Standart Method for the Examination of Water and Wastewater. American Public Health Association, American Water Works Association, and Water Environment Federation, Washington.
Basmi. H.J. 1999. Planktonologi : Bioekologi Plankton Algae. Fakultas Perikanan dan Ilmu Kelautan. Institut Pertanian Bogor, Bogor.
BSN. 2004. Standar Nasional Indonesia (SNI). Badan Standarisasi Nasional (BSN), Jakarta.
. 2005. Standar Nasional Indonesia (SNI). Badan Standarisasi Nasional (BSN), Jakarta.
Damar, A. 2003. Effects of Enrichment on Nutrien Dynamics, Phytoplankton Dynamics and Productivity in Indonesian Tropical Waters : A Comparison between Jakarta Bay, Lampung Bay and Semangka Bay. Dissertation. Der Mathematisch-Naturwissenschaftlichen Fakultät. der Christian-Albrechts-Universität. zu Kiel
. 2012. Net Phytoplankton Community Structure And Its Biomass Dynamic In The Brantas River Estuari, Java, Indonesia. Coastal Environments: Focus On Asian Coastal Regions. DOI 10.1007/978-90-481-3002-3
Davis, C.C. 1955. The Marine And Freshwater Plankton. Michigan State University Press, Chicago.
Geiger, H. J., & B. A. Osborne. 1992. Algal photosynthesis. Routledge, Chapman and Hall, Inc. New York. Page 107-121.
Gilbert, S.M. 1950. The Fresh Water Algae Of The United State. New York: MC Graw-Hill Book Company, INC.
Kementerian Kehutanan RI. 2016. BPDAS Serayu Opak Progo, Luas DAS. http://bpdasserayuopakprogo. Diakses pada 3 Januari 2017
Kennish, M.J. 1992. Ecology of Estuaries : Anthtopogenic Effects. Marine Science Series, Inc. Florida.
Krismono, Hedianto, D. A., Zahid, A., & Rahardjo, M. F. 2013. Biolimnologi Sungai Serayu Sebagai Dasar Pengelolaan. Prosiding Forum Nasional Pemulihan dan Konservasi Sumberdaya Ikan – IV.
Madubun, U. 2008. Produktivitas Primer Fitoplankton Dan Kaitannya Dengan Unsur Hara Dan Cahaya Di Perairan Muara Jaya Teluk Jakarta. Tesis. Program Pascasarjana, Institut Pertanian Bogor, Bogor.
Nastiti, A.S., & Putri, M.R. 2013. Komposisi dan Kelimpahan Fitoplankton di Teluk Jakarta. Oseanologi dan Limnologi di Indonesia. 39(2): 125-138.
Nontji, A. 2008. Plankton Laut. Lembaga Ilmu Pengetahuan Indonesia. LIPI Press, Jakarta.
Norasyikin, D. 2016. Analisis Kelimpahan Fitoplankton Dan Zooplankton Dengan Tingkat Klorofil-a Di Perairan Kelurahan Senggarang Kecamatan Tanjungpinang Kota Provinsi Kepulauan Riau. Jurnal KELAUTAN.
Nybakken, J. W. 1988. Biologi Laut, Suatu Pendekatan Ekologis. Alih Bahasa H. M. Eidman, Koesoebiono, D. G. Bengen, M. Hutomo, S. Sukarjo. PT. Gramedia, Jakarta.
Parsons, T. R., M. Takeshi, & B. Hagrave. 1977. Biological Oceanographic Proscsses. Third edition. Oxford. Pergamon press. Great Britain.
Pranoto, B.A., Ambariyanto., & Zainuri. M. 2005. Struktur Komunitas Zooplankton di Muara Sungai Serang, Jogjakarta. Ilmu Kelautan. 10(2): 90 – 97.
Rahmawati, I., Hendrarto, I. B., & Purnomo, P.W., 2014. Fluktuasi Bahan Organik dan Sebaran Nutrien serta Kelimpahan Fitoplankton dan Klorofil-A di Muara Sungai Sayung Demak. Diponegoro Journal Of Maquares. 3(1): 27-36.
Rice, E., Dam, H.G., & Stewart, G. 2014. Impact of Climate Change on Estuarine Zooplankton: Surface Water Warming in Long Island Sound is Associated with Changes in Copepod Size and Community Structure. Springer. DOI 10.1007/s12237-014-9770-0
Sachlan, N. 1982. Planktonologi. Corresponden Course Centre. Direktorat Jenderal Perikanan, Jakarta.
Sumich, J.L. 1992. An Introduction to The Biology of Marine Life Fifth Edition. WCB WM. C. Brown Publisher. United States of American, 2460 Kerper Bouleverd Dubuqua IA. 52001.
Sze, P. 1993. A Biology of the Algae. Second Edition.Wm. C. Bown Publishers, Dubuque.
Tseng, L.C., Hsiao, S.H., Sarkar, S.K., Bhattacharya, B.D., Hen, Q.C., & Hwang, J.S. 2016. Influence of Kuroshio Water on the Annual Copepod Community Structure in an Estuari in the North West Pacific Ocean. Continental Shelf Research. 118: 165–176.
Wulandari, D. 2009. Keterikatan antara Kelimpahan Fitoplankton dengan Parameter Fisika Kimia di Estuari Sungai Brantas (Porong), Jawa Timur. Skripsi. Fakultas Perikanan dan Ilmu Kelautan. Institut Pertanian Bogor, Bogor.
Article Reads
Total:
5711
Abstrak:
2661
PDF:
3050
Article Metrics
Metrics powered by PLOS ALM
Refbacks
Saat ini tidak ada refbacks.
Jumlah Kunjungan Harian
Satu bulan terakhir
Tampilkan laporan lengkap Google Analytics

di sini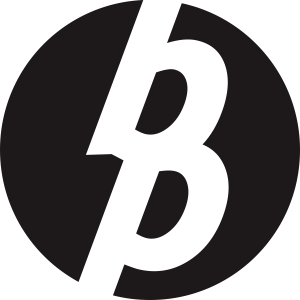 Laman ini dikelola oleh:
Bio Publisher
The Faculty of Biology Publishing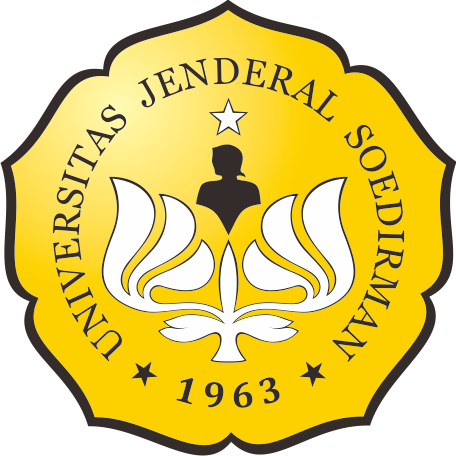 Laman ini dikelola oleh:
Penerbitan Fakultas Biologi
Universitas Jenderal Soedirman
Jalan dr. Suparno 63 Grendeng
Purwokerto 53122
Telepon: +62-281-625865
Email: biologi@unsoed.ac.id
Laman ini menggunakan:
OJS | Open Journal System
Software pengelolaan jurnal ilmiah online. Versi yang digunakan adalah 2.4.8.0.
Metadata artikel terdaftar di:
Crossref
Agen resmi internasional pendaftaran Digital Object Identifier (DOI)
Artikel jurnal ini terindeks: