Indeks Gonadosomatik dan Struktur Histologis Gonad Ikan Uceng (Nemacheilus fasciatus, Valenciennes in Cuvier and Valenciennes, 1846)
Abstrak
Uceng fish is wild native fish of Indonesia that live in fresh water river. It is very common that people consume the fish for it high protein contain. High demand of fish availability cause the fish exploitation increasing rapidly in nature. The high intensity of fish exploitation, soon will induce declining population of the fish and leading to extinction. Uceng fish cultivation is one alternative to solve the tread. The purpose of this research is to examine the Gonadosomatic Index (GSI) and gonad histological structure of male and female uceng fish (Nemacheilus fasciatus) on the period of immature and mature. Fish were dissected , weighed and the gonads were measured for gonadosomatic index. Moreover, gonad were fixed in NBF 5% for histological preparation by paraffin method and which than were stained by Hematoxylin-Eosin. The result were analyzed for both qualitatively and quantitatively. Qualitative analysis was conducted for gonad histological structure of male and female fish, while quantitative analysis was for Gonadosomatic Index (GSI) of fish respectively. The result showed that there were differences on the gonadosomatic index of males and females fish, the histological structure of ovarian follicle and the composition of the spermatogenic cells of immature gonads and mature gonads of the fish respectively. It was conclude that there are differences on Gonadosomatic Index and gonad histological structure on immature and mature of male and female of Uceng fish (N. fasciatus).
Kata Kunci
Uceng fish (Nemacheilus fasciatus); Gonadosomatic Index; Histological structure; Gonad
Teks Lengkap:
PDF
Referensi
Barnett, C.W., Pankhurst, N.W., 1999. Reproductive biology and endocrinology of green back flounder Rhombosole tapirina (Günther 1862). Mar. Freshwater Res. 50, 35–42.
Billard, R., 1986. Spermatogenesis and Spermatology of some Teleost Fish Species. J. Reproduction Nutrition Development, (26) : 878-880.
Bromley, P.J., 2000. Growth, sexual maturation and spawning in central North SeaPlaice (Pleuronectes platessa L.), and the generation of maturity ogives fromcommercial catch data. J. Sea Res, 44, 27–43.
Diana, E., 2007. Skripsi : Tingkat Kematangan Gonad Ikan Wader (Rasbora argyrotaenia) di Sekitar Mata Air Ponggok Klaten, Jawa Tengah. Fakultas Matematika dan Ilmu Pengetahuan Alam Universitas Sebelas Maret. Surakarta. Hal. 10-15.
Disbrey, B. D. and Rack, J. H. 1970. Histological Laboratory Methods. E. & S. Livingstone, Edinburg. pp. 56–128.
Effendi, M.I. 1997. Biologi Perikanan. Yayasan Pustaka Nusatama. Yogyakarta, Hal. 154-156.
Ismail, R.F., Assem, S.S. , Fahmy, A.F., Abou Shabana, N.M., El-Sayed, H.S.,Al-Absawey, M.A., 2016. Reproductive biology, steroid and biochemical profiles of Dentex dentex ovaries in the Eastern Mediterranean in relation to histological structure. Egyptian Journal of Aquatic Research, 42, 149–160.
Koc, N.D, Aytekin, Y., and Yuce, R., 2008. Ovary Maturation Stages and Histological Investigation of Ovary of the Zebrafish (Danio rerio). J. Biology and Technology (51) : 515 – 519.
Macdonald, P., Angus (née Laurenson), C.H., Marshall, C.T., 2013. Spatial variation inlife history characteristics of common megrim (Lepidorhombus whiffiagonis) onthe Northern Shelf. J. Sea Res. 75, 62–68.
Moulton, S.M., Burton, M.P.M., 1999. Histological observations on spermatogene-sis in winter flounder, Pleuronectes americanus Walbaum, from Conception Bay,Newfoundland, Canada. Can. J. Zool. 77, 1682–1689.
Parenti, L.R. and Grier. H.J., 2004. Evolution and phylogeny of gonad morphology in bony fishes. Inter. Comp. Biol, 44 : 333-348
Penyuluhan Kelautan dan Perikanan. 2015. Kajian dan Tantangan Budidaya Ikan Uceng dalam Rangka Konservasi Ikan Spesifik Lokal Kabupaten Temanggung. www.pusluh.kkp.go.id/mfce/html. Diakses tanggal 2 Januari 2016.
Picket, G.D. and Pawson, M.G., 1994. Sea Bass : Biology, Axploitation, and Conservation. Chapman and Hall. London. p.136
Rahmawati, S. 2014. Indeks Gonadosomatik dan Struktur Histologis Gonad Ikan Wader Pari (Rasbora lateristriata Bleeker, 1854) pada Tahap Perkembangan Pra Dewasa dan Dewasa. Skripsi. Fakultas Biologi Universitas Gadjah Mada. Yogyakarta. Hal 21-25.
Risyanto, S., I. Sulistio, dan E.R. Ardli. 2010. Ekologi
Ikan Uceng (Nemacheilus fasciatus) di Sungai Banjaran Kabupaten Banyumas. Prosiding Seminar Nasional : Biodiversitas dan Bioteknologi Sumberdaya Akuatik. Hal. 824.
Singh, I., 2010. The Textbook of Human Histology 6th Edition. Jaypee Brothers Medical Publisher. New Delhi.
Wakefield, C.B., Fairclough, D.V., Lenanton, R.C.J., Potter, I.C., 2011. Spawn-ing and nursery habitat partitioning and movement patterns of Pagrusauratus (Sparidae) on the lower west coast of Australia. Fish. Res. 109, 243–251.
West, G., 1990. Methods of assessing ovarian development in fishes: a review. Aust.J. Mar. Freshwater Res 41, 199–222.
Wootton, R.J., Smith, C., 2014. Gametogenesis. In: Wootton, R.J., Smith, C. (Eds.), Reproductive Biology of Teleost Fishes. John Wiley & Sons, Ltd, Chichester, UK, pp. 45–80.
Article Reads
Total:
7766
Abstrak:
2306
PDF:
5460
Article Metrics
Metrics powered by PLOS ALM
Refbacks
Saat ini tidak ada refbacks.
Jumlah Kunjungan Harian
Satu bulan terakhir
Tampilkan laporan lengkap Google Analytics

di sini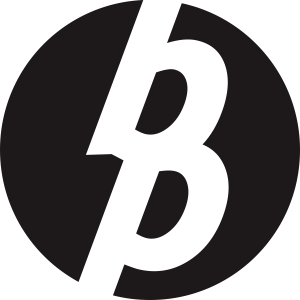 Laman ini dikelola oleh:
Bio Publisher
The Faculty of Biology Publishing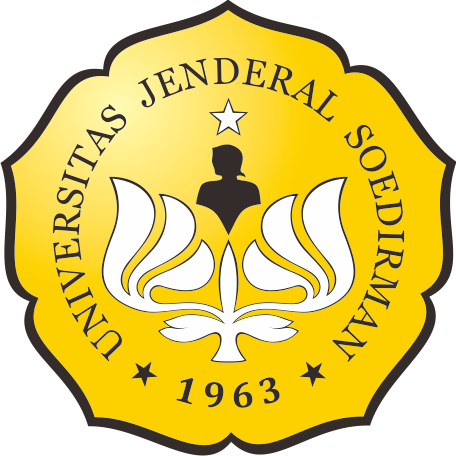 Laman ini dikelola oleh:
Penerbitan Fakultas Biologi
Universitas Jenderal Soedirman
Jalan dr. Suparno 63 Grendeng
Purwokerto 53122
Telepon: +62-281-625865
Email: biologi@unsoed.ac.id
Laman ini menggunakan:
OJS | Open Journal System
Software pengelolaan jurnal ilmiah online. Versi yang digunakan adalah 2.4.8.0.
Metadata artikel terdaftar di:
Crossref
Agen resmi internasional pendaftaran Digital Object Identifier (DOI)
Artikel jurnal ini terindeks: