Deteksi Gen Laten Membrane Protein-1 Epstein-Barr Virus Pada Karsinoma Nasofaring
Abstrak
Penelitian ini bertujuan untuk mengidentifikasi gen LMP-1 EBV sebagai biomarka diagnosis KNF. Desain penelitian ini adalah studi cross-sectional dengan teknik consecutive sampling. Sampel adalah darah total pasien KNF WHO-3 yang dikumpulkan dari pasien yang belum menjalani terapi dari tahun 2014 pada Departemen Telinga Hidung Tenggorok - Kepala Leher, Rumah Sakit Prof. dr. Margono Soekarjo, Purwokerto. Total subyek penelitian adalah 22 orang untuk NPC WHO-3 pasien dengan informed consent. Sampel diisolasi dengan protokol kit Purelink® DNA / RNA (Invitrogen) untuk mendapatkan larutan DNA 100μL dan disimpan dalam waktu lama pada suhu -80 ° C. Teknik PCR konvensional dilakukan untuk mendeteksi gen LMP1 dengan mengamplifikaasi DNA gen EBV LMP1 yang menghasilkan amplikon DNA berukuran 142 bp. Analisis sensitivitas metode PCR dan hasil identifikasi gen LMP-1 menggunakan metode deskriptif dengan membandingkan hasil pendeteksian yang diperoleh pada penelitian dengan hasil penelitian terdahulu yang terkait. Hasil penelitian menunjukkan bahwa gen LMP-1 EBV sebagai biomarka pada diagnosis KNF dapat dideteksi dengan menggunakan teknik PCR konvensional yang menghasilkan amplikon DNA berukuran 142 bp. Sensitivitas gen LMP1 adalah 77,27%, menunjukkan sensitivitas tinggi. Sensitivitas PCR konvensional dalam mendeteksi gen EBMP LMP-1 menunjukkan sensitivitas yang lebih tinggi dibandingkan dengan penghapusan gen EBMP LMP-1 sebesar 30 bp dan LMP-2A EBV
Kata Kunci
Epstein-Barr Virus, gen LMP-1, Karsinoma Nasofarng
Teks Lengkap:
PDF
Referensi
Adham, M., 2014. The Role of EBV Markers in Diagnosis, Treatment and Monitoring of Nasopharyngeal Carcinoma in Jakarta, Indonesia. Laporan Penelitian. Amsterdam : Vrije Universiteit.
Alex, T. & Hal, B. J., 2006. Epstein-Barr Virus. New York : Taylor & Francis Group.
Ariwibowo, H., 2013. Faktor Risiko Karsinoma Nasofaring. CDK-204, 40(5), pp. 348-251.
Barnes, L., Eveson, J.W., Reichart, P., & Sidransky, D., 2005. World Health Organization Classification of Tumours. Pathology and Genetics of Head and Neck Tumours. France : IARC Press.
Cacais, A.O.G., 2008. Immunological consequences of Epstein- Barr virus replication. Laporan Penelitian. Sweden: Department of Microbiology Tumor and Cell Biology, Karolinska Institutet, Stockholm.
Carter, J.B. & Saunders, V.A., 2007. Virology: Principle and Applications. West Sussex, Englang: John Wiley & Sons Ltd.
Chang, E.T., & Adami, H.O., 2006. The Enigmatic Epidemiology of Nasopharyngeal Carcinoma. Cancer Epidemiol Biomarkers Preview, 15(1), pp.65-77.
Eliopoulos, A.G., Gallagher, N.J., Blake, S.M., Dawson, C.W., & Young, L.S., 1999. Activation of the p38 mitogen-activated protein kinase pathway by Epstein-Barr virus-encoded latent membrane protein 1 coregulates interleukin-6 and interleukin-8 production. Journal Biology Chemistry, 274(1), pp.85-96.
Fachiroh, J., Schouten, T., Hariwiyanto, B., Paramita, D.K., Harijadi, A., Haryana, S.M., Ng.Mun, H., & Middeldorp, J.M., 2004. Molecular Diversity of Epstein-Barr Virus IgG and IgA antibody Responses in Nasopharyngeal Carcinoma : A Comparison of Indonesia, Chinese, and European Subjects. The Journal of Infectious Diseases, 190(1), pp.53-62.
Friborg, J.T., Yuan, J.M., Wang, R., Koh, W.P., Lee, H.P., & Yu, M.C., 2007. A Prospective Study of Tobacco and Alcohol Use as Risk Factors for Pharyngeal Carcinomas in Singapore Chinese. Cancer, 109(6), pp.1183-91.
Hafiidhaturrahmah, D.A.B., 2010. Distribusi Data Kanker Nasofaring Di RSUD Margono Soekarjo Purwokerto Tahun 2009. Referat. Purwokerto : SMF Telinga Hidung dan Tenggorokkan (THT) Fakultas Kedokteran Universitas Jenderal Soedirman.
Haryanto, A., &Sofia M., 2012. Isolasi dan Amplifikasi Gen Penyandi Domain C-Terminus Latent Membrane Protein (LMP-I) Epstein-barr Virus (EBV) dari Penderita Karsinoma Nasofaring (KNF). J Sain Vet, 18(2), pp. 1-7.
Henny, F., 2006. Ekspresi Protein Mutan p53 pada Karsinoma Nasofaring. Tesis, Medan:FK USU .[Accessed 23 Juni 2015].
Setiawan, H., T. Prasetyorini, & H. Djajaningrat., 2010. Polimorfisme Gen Tcrβ : Hubungan dengan suseptibilitas individu terhadap Karsinoma Nasofaring (KNF) pada beberapa suku/etnis di Indoonesia. Jurnal Madya, 8 (1), pp.39-49.
Hsu, W.L., Chen, J.Y., & Chien, Y.C., 2009. Independent Effect of EBV and Cigarette Smoking on Nasopharyngeal Carcinoma: A 20-Year Follow-Up Study on 9,622 Males without Family History in Taiwan. Cancer Epidemiol Biomarkers Prev, 18(1), pp. 18-26.
Iwatsuki, K., Yamamoto, T., Tsuji, K., Suzuki, D., Fujii, K., Maztsuura, H., et al., 2005. A spectrum of clinical caused by immune responses againts Epstein-Barr virus infection. Acta Med Okayama, 58(1), pp.69-80.
Jia-Ping, N., Mimi, C.Y., Qing-Sheng, W. & Brian, E., 1990. Consumtion of Salted Fish and Other Risk Factor for Nasopharyngeal Carcinoma (NPC) in Tianjin, a Low Risk Region for NPC in the People's Republic of China. Journal of the National Cancer Institute, 82(4), pp. 291-6.
Tenriulo, A., Suryati, E., Parenrengi, A. & Rosmiat, 2001. Ekstraksi DNA Rumput Laut Kappaphycus alvarezii dengan Metode Fenol Kloroform. Laporan Penelitian. Makassar: Jurusan Kimia, Fakultas Matematika dan Ilmu Pengetahuan Alam Universitas Hasanuddin.
Marks, J.E., Phillips, J.L., & Menck, H.R., 1998. The National Cancer Data Base Report on The Relationship of Race and National Origin to The Histology of Nasopharyngeal Carcinoma. Cancer, 83(3), pp.582–588.
Masrin, I., 2006. Proporsi hasil pemeriksaan serologi virus Epstein-Barr pada pasien karsinoma nasofaring menggunakan reagen NPC REAAD INFLECTION dengan metode ELISA. PPDS Bidang Studi Ilmu Penyakit THT FKUI Jakarta, pp.4.
Middeldorp, J.M., Brink, A.A.T.P., van den Brule, A.J.C., & Meijer, C.J.L.M., 2003. Pathogenic roles for Epstein-Barr virus (EBV) gene products in EBV-associated proliferative disorders. Crit Rev Oncol Hematol, 45(1), pp.1-36.
Murray, P.G. & Young, L.S., 2001. Epstein-Barr virus infection: basis of malignancy and potential for therapy. Expt Rev Mol Med, 3(1), pp.1-20.
Mutirangura, A., 2000. Molecular mechanism of nasopharyngeal carcinoma development. Res Advance Res Updated Med, 1(1), pp.18-27.
Ondrey, F.G. & Wright, S.K., 2003. Neoplasms of the Nasopharynx. Ballenger's Otorhinolaryngology Head and Neck Surgery. 16th ed. pp 1407-22.
Pahala, H.M., 2009. Expresi Vascular Endothelial Growth Factor Pada Karsinoma Nasofaring. Available from: http://repository.usu.ac.id/handle/123456789/6425 [Accessed 24 Desember 2014].
Perkins, R.S., Sahm, K., Marando, C., Witmer, D.D., Pahnke, G.R., Mitchell, M., et al., 2006. Analysis of Epstein-Barr virus reservoirs in paired blood and breast cancer primary biopsy specimens by real time PCR. Breast Cancer Research,8(6), pp.1-8.
Roezin, A. & Adham, M., 2007. Karsinoma Nasofaring. In Soepardi E.A., Iskandar, N., Bashiruddin, J., & Restuti, R.D., editor. Buku Ajar Ilmu Kesehatan: Telinga Hidung Tenggorok Kepala dan Leher Edisi ke 6. Jakarta : Balai Penerbit FKUI.
Sambrook J., & Russel, D.W., 2001. Molecular Cloning: A Laboratory Manual (Third Edition). New York : Cold Spring Harbor Laboratory Press.
Sastroasmoro, S. & Ismael, S., 2002. Dasar-dasar Metodologi Penelitian Klinis. Edisi ke-2. Jakarta: CV Sagung Seto.
Shotelersuk, K., Khorprasert, C., Sakdikul, S., Pornthanakasem, W., Voravud, N. & Mutirangura, A., 2000. Epstein-Barr virus DNA in serum/plasma as a tumor marker for nasopharyngeal cancer. Clinical Cancer Research, 6(1), pp. 46-51.
Steven, S.J.C., Verkuijlen, S.A.W.M., Hariwiyanto, B., Harijadi, Paramita, D.K. & Fachiroh, J., 2006. Noninvasive diagnosis of nasopharyngeal carcinoma: nasopharyngeal brushing reveal high Epstein-Barr virus (EBV) DNA load and carcinoma-specific viral BARF1 mRNA. International Journal Cancer, 119(6), pp.8-14.
Stevens, C.R. & Rassekh, C., 1998. Nasopharyngeal Carcinoma. Department.of Otolaryngology-UTMB: Galveston-TX.
Thompson, M.P. & Kurzrock, R., 2004. Epstein-Barr Virus and Cancer. Clinical Cancer Research, 10(1), pp.803-821.
Wahyono, D.J. 2012. Ekspresi Relatif Gen BRLF1 Epstein-Barr Virus (EBV) sebagai Petanda Progresivitas Tumor Karsinoma Nasofaring (KNF) : Hubungannya dengan Polimorfisme Gen Reseptor Sel Tβ (TCRβ) dan Gen Reseptor Sel Tγ (TCRγ) Penjamu (Disertasi). Program Doktor Ilmu Biomedik, FKUI, Jakarta (Unpublished).
Wahyono, D.J., 2010. Ekspresi Gen Litik EBV : Manfaatnya untuk Penegakan Diagnosa KNF. Oto Rhino Laryngologica Indonesiana, 40(2), pp. 1-8.
Welsh, K. I. & Bunce, M., 1999. Molecular TTyping for the MHC with PCR-SSP. Immunogenetics, 1(1), pp. 156–176.
Wilkerson, R.C., Parsons, T.J. & Klern, T.A., 1993. Diagnosis by Random Amplified Polymorphic DNA Polymerase Chain Reaction of Four Cryptic Species Related to Anopheles nyssorhynchus albitarsis (Diptera: Culicidae) from Paraguay, Argentina. Journal Medical Etomology, 32(5), pp. 6531-6534
Article Reads
Total:
1435
Abstrak:
849
PDF:
586
Article Metrics
Metrics powered by PLOS ALM
Refbacks
Saat ini tidak ada refbacks.
Jumlah Kunjungan Harian
Satu bulan terakhir
Tampilkan laporan lengkap Google Analytics

di sini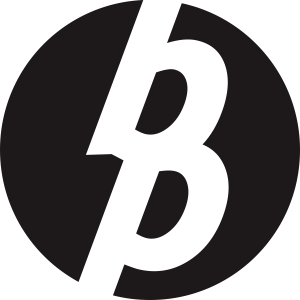 Laman ini dikelola oleh:
Bio Publisher
The Faculty of Biology Publishing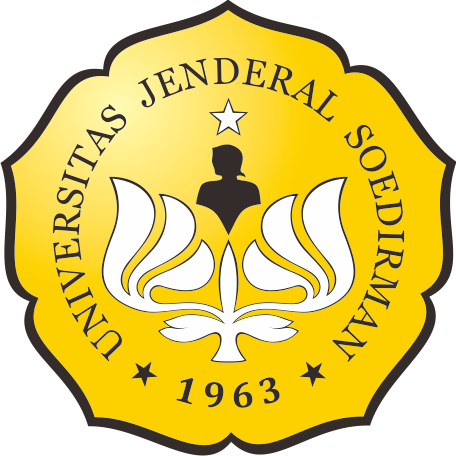 Laman ini dikelola oleh:
Penerbitan Fakultas Biologi
Universitas Jenderal Soedirman
Jalan dr. Suparno 63 Grendeng
Purwokerto 53122
Telepon: +62-281-625865
Email: biologi@unsoed.ac.id
Laman ini menggunakan:
OJS | Open Journal System
Software pengelolaan jurnal ilmiah online. Versi yang digunakan adalah 2.4.8.0.
Metadata artikel terdaftar di:
Crossref
Agen resmi internasional pendaftaran Digital Object Identifier (DOI)
Artikel jurnal ini terindeks: