Kandungan Senyawa Penangkal Sinar Ultra Violet dari Ekstrak Rumput Laut Eucheuma cottonii dan Turbinaria conoides
Abstrak
Rumput laut memiliki beberapa aplikasi ekonomi dalam berbagai jenis industri, salah satunya untuk industri kosmetik. Salah satu kosmetik yang banyak digunakan yaitu krim tabir surya. Efektivitas dari krim tabir surya biasanya dinyatakan dengan nilai SPF (sun protection factor). Tujuan dari penelitian ini adalah untuk mengetahui kandungan senyawa aktif dan nilai SPF pada ekstrak rumput laut Turbinaria conoides dan Eucheuma cottonii yang dapat digunakan sebagai bahan aktif pada sediaan krim tabir surya. Hasil pengujian menunjukkan rumput laut Turbinaria conoides mengandung golongan senyawa fenol hidrokuinon, flavonoid, triterpenoid, steroid, dan saponin. Rumput laut Eucheuma cottonii hanya ditemukan senyawa alkaloid. Nilai SPF tertinggi pada rumput laut Turbinaria conoides terdapat pada ekstrak metanol (SPF 16.7), sedangkan untuk rumput laut Eucheuma cottonii terdapat pada ekstrak etil asetat (SPF 8.8). Hasil tersebut memperlihatkan bahwa ekstrak dari rumput laut Turbinaria conoides  dan Eucheuma cottonii memiliki potensi yang baik jika digunakan sebagai bahan aktif pada sediaan krim tabir surya. 
Kata Kunci
Eucheuma cottonii; krim tabir surya; SPF (sun protection factor); Turbinaria conoides
Teks Lengkap:
PDF
Referensi
[AOAC] Association of Official Analytical Chemist., 2005. Official Methods of Analysis. 18th Ed. Mayland (US): Association of Official Analytic Chemist Inc.
Abbas, A., 2006. Minuman fungsional berbahan dasar teh dan kayu manis untuk penderita diabetes. Prosiding Seminar Nasional Iptek. Hal 91-98.
Anggadiredja, J.T., Zatnika, A., Purwoto, H., Istini, S., 2006. Rumput Laut. Jakarta. Penebar Swadaya.
Balboa, E.M., Gallego–Fabrega, C., Moure, A., 2015. Study of the seasional variation on proximate composition of oven–dried Sargassum muticum biomass collected in Vigo Ria, Spain. Journal Applied Phycology. 13(5):488–495.
Budhiyanti, S.A., Raharjo, S., Djagal, W., Marseno, Lelana, I.Y.B., 2012. Antioxidant activity of brown algae Sargassum species extract from the coastline of Java Island. American Journal of Agricultural and Biological Sciences. 7(3): 337–346.
Burtin, P., 2003. Nutritional value of seaweed. Journal of Agricultural Food Chemistry. 2(4):1–6.
Campo, V.L., Kawano, D.F., Silva, J.D.B., Ivone, C.I., 2009. Carrageenans: biological properties, chemical modifications and structural analysis. Carbohydrate Polymers. 77:167–180.
Daud, R., 2013. Pengaruh masa tanam terhadap kualitas rumput laut, Kappaphycus alvarezii. Media Akuakultur. 8(2):135–138.
Dutra, E.A., Oliveira, D.A., Kedor–Hackman, Santoro, M.I., 2004. Determination of sun protection factor (SPF) of sunscreens by ultraviolet spectrophotometry. Brazilian Journal of Pharmaceutical Sciences. 40(3):381–385.
Handayani, T., Sutarno, Setyawan, A.D., 2004. Analisis komposisi nutrisi rumput laut Sargassum crassifolium J.Agardh. Jurnal Biofarmasi. 2(2):45–52.
Harborne, J., 1996. Metode Fitokimia: Penuntun Cara Modern Menganalisis Tumbuhan. Cetakan kedua. Penerjemah: Padmawinata, K. dan I. Soediro. Bandung: Penerbit ITB.
Hafting, J.T., Craigie, J.S., Stengel, D.B., Loureiro, R.R., Buschmann, A. H, Yarish, C., Edwards, M.D., Critchley, A.T. 2015. Prospects and challenges for industrial production of seaweed bioactives. Journal Phycological. 51:821–837.
Hermund, D.B., Karadag, A., Andersen, U., Jonsdottir, R., Kristinsson, H.G., Alasarval, C., Jacobsen, C., 2016. Oxidative stability of granola bars enriched with multilayered fish oil emulsion in the presence of novel brown seaweed based antioxidants. Journal of Agricultural and Food Chemistry. 64(44):8359–8368.
Khopkar, S.M,. 2008. Konsep Dasar kimia Analitik. Jakarta. UI Press.
La Barre, S.P., Potin, C., Leblanc, Delage., 2010. The halogenated metabolism of brown algae (phaeophyta), its biological importance and its environmental significance. Marine Drugs. 8:988–1010.
Li, L., Ni, R., Shao, Y., Mao, S., 2014. Carrageenan and its applications in drug delivery. Journal Carbohydrate Polymers. 103:1–11.
Liem, Z.A., 2013. Kandungan proksimat dan aktivitas antioksidan rumput laut merah (Eucheuma cottonii) di perairan Kupang Barat [tesis]. Salatiga: Universitas Kristen Satya Wacana.
Luthfiyana, N., Nurjanah, Nurimala, M., Anwar, E., Hidayat, T., 2016. Rasio bubur rumput laut Eucheuma cottonii dan Sargassum sp. sebagai formula krim tabir surya. Jurnal Pengolahan hasil Perikanan Indonesia.19(3):183–195.
Malsawmtluangi, C., Nath, D.K., Jamatia, I., Lianhimgthangi, Zarzoliana, E., Pachuau, L., 2016. Determination of sun protection factor (SPF) number of some aqueous herbal extracts. Journal of Applied Pharmaceutical Science. 3(9):150–151.
Manivannan, K., Thirumaran, G., Karthikai, D.G., Hemalatha, A., Anantharaman, P., 2008. Biochemical composition of seaweeds from Mandapam Coastal Regions along Southeast Coast of India. American–Eurasian Journal of Botany. 1(2):32–37.
Marquez, G.P.B., Santianez, W.J.E., Trajono, G.C., Montano, N.E., Araki, H., Takeuchi, H., Hasegawa, T., 2014. Seaweed biomass of the Philippines: sustainable feedstock for biogas production. Journal Renewable and Sustainable Energy Reviews. 38:1056–1068.
Masduqi, A.F., Izzati, M., Prihastanti, E., 2014. Efek metode pengeringan terhadap kandungan bahan kimia dalam rumput laut Sargassum polycystum. Buletin Anatomi dan Fisiologi. 22(1):1–9.
Mokodompit, A.N, dy, H.J., Wiyono, W., 2013. Penentuan nilai sun protective factor (SPF) secara in vitro krim tabir surya ekstrak etanol kulit alpukat. Jurnal Ilmiah Farmasi PHARMACON. 2(03):83–85.
Narasimman, S., Murugaiyan, K., 2012. Proximate composition of certain selected marine macro–algae from Mandapan Coastal Region (Gulf of Mannar), Southeast Coast of Tamil Nadu. International Journal Pharmaceutical Biology Archaelogy. 3:918–939.
Newman, D.J., Cragg, G.M., Snader, K.M., 2003. Natural products as source of new drugs over the period 1981–2002. Journal of Natural Products. 66(7):1022–1037.
Nurjanah, Nurilmala, N., Anwar, E., Luthfiyana, N., 2015. Identification of bioactive compounds seaweed as raw sunscreen cream. The 2nd International Symposium on Aquatic Products Processing and Health [ISAPROSH].
Nurjanah, Nurimala, M., Hidayat, T., Sudirdjo, F., 2016. Characteristics of seaweed as raw materials for cosmetics. Aquatic Procedia. 7:177–180.
Putri, R.R., Herpandi, Nopianti, R., 2015. Karakteristik fisiko–kimia dan mutu sensori skin lotion rumput laut (Eucheuma cottonii) dengan penambahan kolagen ikan komersil. Jurnal Teknologi Hasil Perikanan. 4(1):75–85.
Rasyid, A., 2002. Ekstraksi natrium alginat dari Turbinaria decurrens asal perairan Pulai Otangala (Sulawesi Utara). Seminar Nasional Rumput Laut Mini Simposium Mikroalgae dan Kongres 1 Ikatan Fikologi Indonesia. 23–25 Oktober 2002.
Renaud, S.M., Luong–Van, J.T., 2007. Seasonal variation in the chemical composition of tropical Australian marine macroalgae. Eighteenth International Seaweed Symposium. 1:155–61.
Sanger, G., 2010. Kandungan fosfor minuman sari rumput laut (Eucheuma cottonii). Pacific Journal. 1(5):792–795.
Sangi, M., Max, R.J.R., Henry, E.I.S., Veronica. M.A.M., 2008. Analisis fitokimia tumbuhan obat di Kabupaten Minahasa Utara. Journal Progres in Chemistry. 1(1):47–53.
Santoso, J., Yoshie, Y., Suzuki, T., 2014. The distribution and profile of nutrients and catechins of some Indonesia seaweeds. Fisheries Science. 68(2):1647–1648.
Sari, B.L., Susanti, N., Susanto., 2015. Skrining fitokimia dan aktivitas antioksidan fraksi etanol alga merah Eucheuma spinosum. Journal Pharmaceutical Sciences Research. 2(1):59–67.
Seenivasan, R., Rekha, M., Indu, H., Geetha, S., 2012. Antibacterial activity and phytochemical analysis of selected seaweeds from Mandapam Coast, India. Journal of Applied Pharmaceutical Science. 2(10):159–169.
Selim, S.A., 2012. Antimicrobial, antiplasmid and cytotoxicity potentials of marine algae Halimeda opuntia and Sarconema filiforme collected from red sea coast. World Academy of Science. Journal Engineering and Technology. 2(1):1154–1159.
Septiana, A.T., Asnani, A., 2012. Kajian sifat fisikokimia ekstrak rumput laut coklat Sargassum duplicatum menggunakan berbagai pelarut dan metode ekstraksi. AGROINTEK. 6(1):22–28.
Soenardjo, N., 2011. Aplikasi budi daya rumput laut Eucheuma cottonii (weber van bosse) dengan metode jaring lepas dasar (net bag) model Cidaun. Buletin Oseanografi Marina. 1:36–44.
Widyasanti, A., Rohdiana, D., Ekatama, N., 2016. Aktivitas antioksidan ekstrak teh putih (Camellia sinensis) dengan metode DPPH (2,2 difenil–1–pikrilhidrazil). PROTECH. 1(1):1–9.
Williams, A.M., 2007. Analysis of Benefits of Sargassum on Galveston Island and Indications for Beach Management Policy. [Thesis]. Graduate Studies of Texas A & M University. Texas. USA.
Wilkinson, J.B., Moore, R.J., 1982. Harry's Cosmeticology (7th edition). New York: Chemical Publishing Company.
Yanuarti, R., Nurjanah, Anwar, E., Hidayat, T., 2017. Profil fenolik dan aktivitas antioksidan dari ekstrak rumput laut Turbinaria conoides dan Eucheuma cottonii. Jurnal Pengolahan Hasil Perikanan Indonesia. 20(2): 230-237.
Article Reads
Total:
16187
Abstrak:
7546
PDF:
8641
Article Metrics
Metrics powered by PLOS ALM
Refbacks
Saat ini tidak ada refbacks.
Jumlah Kunjungan Harian
Satu bulan terakhir
Tampilkan laporan lengkap Google Analytics

di sini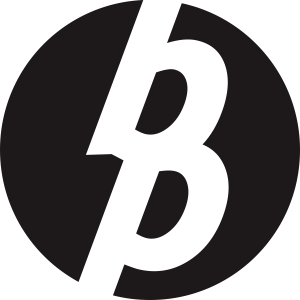 Laman ini dikelola oleh:
Bio Publisher
The Faculty of Biology Publishing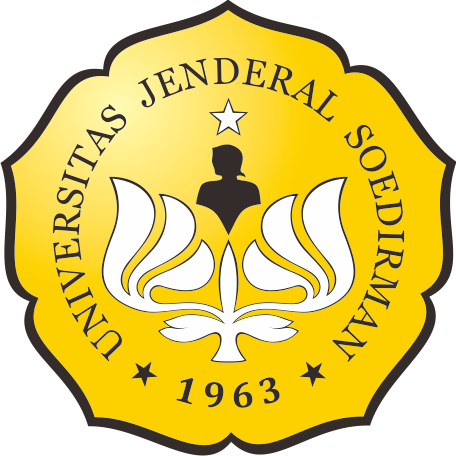 Laman ini dikelola oleh:
Penerbitan Fakultas Biologi
Universitas Jenderal Soedirman
Jalan dr. Suparno 63 Grendeng
Purwokerto 53122
Telepon: +62-281-625865
Email: biologi@unsoed.ac.id
Laman ini menggunakan:
OJS | Open Journal System
Software pengelolaan jurnal ilmiah online. Versi yang digunakan adalah 2.4.8.0.
Metadata artikel terdaftar di:
Crossref
Agen resmi internasional pendaftaran Digital Object Identifier (DOI)
Artikel jurnal ini terindeks: