Ikan Kepe – kepe (Chaetodontidae) sebagai Bioindikator Kerusakan Perairan Ekosistem Terumbu Karang Pulau Tikus
Abstrak
Coral reef is one of ecosystem in the ocean that have important ecologycal functions. Coral reef could be habitat for coral fishes.The demage of coral reef could be impacted on ecologycal proceses in the ocean. Therefore, The monitoring of coral reef health should be done to know the healthinees of coral reef. Butterfly fish is fish that can be used as bioindicator of coral demage. The aims of this study were analyzed condition of precent cover of coral reef, and also to measured mortality index of coral reef, abundance index of butterfly fish, and corelation between butterfly fish and coral reef. Survey method was used in this research. Line Intercept Transect  used to measuring percent cover of coral reef along 50 m. The resuts showed that station 7 has the higest of precent cover of coral reef (67%), and station 3 has the lowest of of precent cover of coral reef (20.84%). Coral demage could be caused by illegal fishing. Totally, There were 136 of buterfly fish that found which are categoryzed into 9 specieses. The statistical result found that there are positif corelation between coral reef and butterfly fish. It is indicted that the increasing of percent cover of coral reef could be increasing the abundace of butterfly fish too. Precent cover of live coral reef could be impacted on abundance of buterfly fish due to associated with food and shelter.
Kata Kunci
Bioindicator, Butterfly fish, Tikus Island, Coral Reef
Teks Lengkap:
PDF
Referensi
Adrim, M., Hutomo, M., & Suharti, S. R.1991. Chaetodontid fish communuti structure and Its Relation to Reef Degradation at the Seribu Islans Reefs, Indonesia. Proceedings of the Regional Symposium on Living Resources in Coastal Areas. Phillipine. pp. 163-174.
Bakhtiar, D., Bambang, S., & Jarulis, J. 2013 Penelitian kajian karakteristik ekosistem perairan pulau tikus kota bengkulu dalam upaya optimalisasi pemanfaatan semberdaya pesisir secara berkelanjutan dan berbasis masyarakat. Laporan Penelitian BOPT. Universitas Bengkulu.
Bawole, Roni; Pattiasina, Thomas F.; Kawulur, Elda Irma J. J. 2014. Coral-fish association and its spatial distribution in Cenderawasih Bay National Park Papua, Indonesia. International Journal of the Bioflux Society. 7 (4): 248-254.
Bell, J.D., Harmelin-Vivien., Galzin, R. 1985. Large Scale Spatial Variation in Abudance of Butterflyfishes (Chaetodontidae) on Polynesia Refs Proceeding of the 5th International Coral Reef Congress, Tahiti. Pp. 421-426.
Bouchon, Y., Hermerlin M.L. 1985. Impac of cord degradation on a chaetodontidae fish assemblage (Morea, French Polynesia). Proceding of fishint. Coral Reef Congres Thati, 5: 427-432.
Bouchon, Y. 1989. Corelation between chaetodontidaetid fishes and coral communities of the gulf of aqoba (Red sea). Envio Bio fis (25): 47-60.
Chabanet, P., Ralambondrainy H., Amanieu M., Faure G., Galzin R. 1997. Relationships between coral reef subtrata and fish. Coral Reefs (16): 93-102.
Edinger, E.N, Jompa J, Limmon GV, Wijadmoko W, Risk Mj, 1998. Reef Degradation and Coral Biordiversity in Indonesia: Effects of Land-Based Pollution, Destructive Fishing Practies and Change Over Time. Mer Poll Bull, 36. No 8, pp 617-630.
English S, Wilkinson C, Baker V. 1994. Survey Manual For 1 tropical Marine Resources. Australian Institute of Marine Science. Fownsville: 390 p.
Gomez, E.D. dan H. T. Yap. 1988. Monitoring Reef Condition. P:187-195 dalam R.A. Kenchington dan B.E.T Hudson (eds), Coral Reef Management Handbook. UNESCO Regional Office for Science and Tecnology for South East Asia. Jakarta.
Hutomo M, Adrim M. 1986. Distribution of Reef Fish along Trancects in Bay of Jakarta and Kepulauan Seribu. Mar Sci, 40: 135-156.
Krebs C.J. 1972. Ecologi : the Experimental Analisys of Distribution and Abudance, Harper and Row Publisher. New York. 694 p.
Krebs C.J. 1989. Ecological Methodology. New York. Harper Collins. 654 p.
Kordi, G.H. 2010. Ekosistem Terumbu Karang. Rineka Cipta. Jakarta.
Kuncoro, E.B. 2004. Akuarium Laut. Kamisius. Yogyakarta.
Maddupa, H. 2006. Kajian Ekologi Ikan Kepe-kepe (Chaetodon octofasiatus, Bloch 1787) Dalam Mendeteksi Ekosisitem Terumbu Karang di Pulau Petondan Timur, Kepulauan seribu, Jakarta. Sekolah Pascasarjana Institut Pertanian Bogor
National Oceanic and Atmospheric Administration (NOAA). 2001. Oil Spills in Cord Reefs. Planning dan responsen Considerations. P. 8 – 10; 15.
Rahman, A. 2007. Kondisi Terumbu Karang Di Perairan Teluk Banten dan Upaya Pengelolaannya. Studi Magister Ilmu Kelautan. Universitas Indonesia. Jakarta (Tidak dipublikasikan).
Reese ES. 1977. Coevolution of corals and coral feeding fishes of the family Chaetodontidae: Implication for conservation and management of coral reef ecosystems. Bull of Mar Sci (31): 594 – 604.
Soekarno R. 1989. Comparative studies on the status of Indonesian coral reefs. Neth Jou of Sea Rese 23(2): 215-222.
Supriharyono. 2000. Pelestarian dan Pengelolaan Sumber Daya Alam di Wilayah Pesisir Tropis. Gramedia Pustaka Utama. Jakarta.
Titaheluw S. 2011. Keterkaitan antara terumbu karang dengan ikan Chaetodontidae : implikasi untuk pengelolaan [Tesis]. Institut Pertanian Bogor. Bogor.
White AT. 1988. Chaeotodon occurence relative to coral reef habitats in the Phipippines with implications for reef assessment. Proceedings of the 6th International Coral Reef Symposium, Australia, Vol.2.
Widjatmoko, W. 1999. Teknologi Transplantasi Karang Rekayasa Reproduksi Aseksual Acropora aspera Guna Mempercepat Rehabilitasi Lingkungan Terumbu Karang. Laporan Hasil Penelitian. FPIK UNDIP. 34 hal.
Article Reads
Total:
5231
Abstrak:
2254
PDF:
2977
Article Metrics
Metrics powered by PLOS ALM
Refbacks
Saat ini tidak ada refbacks.
Jumlah Kunjungan Harian
Satu bulan terakhir
Tampilkan laporan lengkap Google Analytics

di sini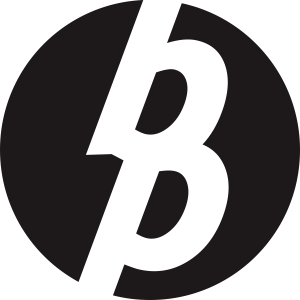 Laman ini dikelola oleh:
Bio Publisher
The Faculty of Biology Publishing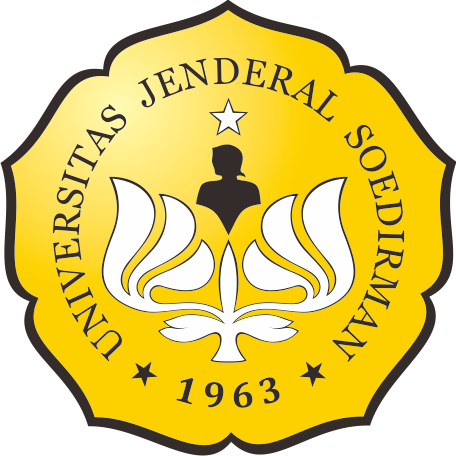 Laman ini dikelola oleh:
Penerbitan Fakultas Biologi
Universitas Jenderal Soedirman
Jalan dr. Suparno 63 Grendeng
Purwokerto 53122
Telepon: +62-281-625865
Email: biologi@unsoed.ac.id
Laman ini menggunakan:
OJS | Open Journal System
Software pengelolaan jurnal ilmiah online. Versi yang digunakan adalah 2.4.8.0.
Metadata artikel terdaftar di:
Crossref
Agen resmi internasional pendaftaran Digital Object Identifier (DOI)
Artikel jurnal ini terindeks: