Biodiversitas Belalang (Acrididae : Ordo Orthoptera) pada Agroekosistem (Zea mays L.) dan Ekosistem Hutan Tanaman
Abstrak
Penelitian ini bertujuan untuk mengetahui keanekaragaman belalang (Acrididae: Ordo Orthoptera) pada agroekosistem (Zea mays L.) dan ekosistem hutan tanaman serta menentukan peran belalang pada kedua ekosistem. Penelitian ini dilakukan dengan metode survai lapangan. Parameter yang diamati pada setiap lokasi meliputi keanekaragaman vegetasi tumbuhan, pengumpulan belalang Acrididae ordo Orthoptera dan pengamatan langsung terhadap belalang Acrididae ordo Orthoptera. Keanekaragaman belalang yang ditemukan pada ekosistem dianalisis dengan indeks keanekaragaman meliputi: indeks keanekaragaman (H'), kemerataan (E) dan indeks kesamaan sorensen (C) serta analisis korelasi dan regresi. Sampel diambil dari agroekosistem (Zea mays L.) dan ekosistem hutan tanaman yang selanjutnya diulang sebanyak empat kali. Penelitian dilakukan pada bulan April s/d Juli 2014. Hasil penelitian ini ditemukan sebanyak 3.097 individu Orthoptera yang termasuk dalam Famili Tetrigidae, Acrididae dan Pyrgomorphidae yang terdiri dari 7 genus yaitu Atractomorpha, Criotettix, Gesunola, Hesperotettix, Miramella, Oxya, dan Valanga dengan 7 spesies. Pada agroekosistem ditemukan 3 spesies dengan 1.030 individu sedangkan pada hutan tanaman ditemukan 5 spesies dengan  2.067 individu. Hasil nilai indeks keanekaragaman Shannon-Weinner pada ekosistem hutan tanaman nilai keanekaragamannya lebih tinggi (0,6307) jika dibandingkan dengan agroekosistem (0,5325). Berdasarkan hal tersebut maka ekosistem hutan tanaman memiliki biodiversitas belalang yang lebih tinggi daripada agroekosistem (Zea mays L.).
Kata Kunci
Acrididae, Agroekosistem, Belalang, Biodiversitas, Ekosistem Hutan
Teks Lengkap:
PDF
Referensi
Adnan, A. M. 2009. Tekhnologi Penanganan hama Utama Tanaman Jagung. Prosiding Seminar Nasional Serealia.
Akhtar, Md. H., Usmani, M. K., Nayeem, Md. R dan Kumar, H. 2012. Species diversity and abundance of Grasshopper fauna (Orthoptera) in rice ecosystem. Annals of Biological Research. Vol. 3 (5): 2190-2193.
Altieri, M.A. 1999. The Ecological Role of Biodiversity in Agroecosystem. Agriculture, Ecosystems and Environment. 74:19-31.
Baldi, A. and Kisbenedek, T. 1997. Orthopteran assemblages as indicators of grassland naturalness in Hungary. Agr. Ecosys. Environ, 66: 121-129.
Benefekih, L. and Petit, D. 2010. The Annual Cycle of Saharan Populations of Locusta migratoria cinerascens (Orthoptera: Acrididae: Oedipodinae) in Algeria. 46 (3-4) : 351–358. (jurnal)
Bhargava, R.N. 1996. Grylloid Fauna of Thar Desert. In: Faunal Diversity in the Thar Desert: Gaps in Research. Eds. Ghosh, A.K., Baqri, Q.H. and Prakash, I. Scientific Publ., Jodhpur. pp. 410.
Borror, D. J., Triplehor, N., and Johnson, N. F. Pengenalan Pelajaran Serangga Edisi ke-Enam. Terjemahan oleh Dr. H Setiyono Partosoedjoyono. 1989. Gajah Mada university Press, Yogyakarta.
Borror D.J. dan De Long D.M. 1998. An Introduction to the Study of Insect. Sounders College Publishing.
Borror, D. J., Triplehor, N., and Johnson, N. F. 2005. Study of Insect.Ed-7. Amerika: Thomson Brook/ Cole.
Brockerhoff E.G; Hervé Jactel H; Parrotta J.A; Christopher P. Quine C.P dan JeVrey Sayer J.V. 2008. Plantation forests and biodiversity: oxymoron or opportunity. Biodivers Conserv. Pp.17:925–951.
Carbonell, C.S. 2002. The grasshopper Tribe Phaepariini (Acridoidea: Romaleidae). The Orthopterists' Society. Philadelphia, Pennsylvania.
Catling, P.M. 2008. Grasshoppers and Related Insects of Northwest Territories and Adjacent Regions. Government of the Nortwest Territories.
Chitra, N., Soundararajan, R.P. dan Gunathilagaraj, K. 2000. Orthoptera in rice fields of Coimbatore. Zoo's Journal. Vol XV (8). Pp 309-311.
Das, M. and Ray, D. C. 2013. An alternative host preference study by Oxya hyla hyla (Orthoptera: Acrididae) – a non insecticidal method of pest management. Indian Journal of Applied Research. Vol 3 (8). Pp 315-316.
Das, M. and Ray, D. C. 2013. Studies on the varietal preference and diurnal activity of Oxya hyla hyla (Serville) (Orthoptera: Acrididae) on rice agroecosystem. Indian Journal of Applied Research. Vol 3 (6). Pp 249-250.
Erawati, N. V dan Kahono, S. 2010. Keanekaragaman dan Kelimpahan Belalang dan kerabatnya (Orthoptera) pada dua ekosistem pegunungan di Taman Nasional Gunung Halimun-Salak. J. Entomologi Indonesia. Vol. 7, No. 2, 100-115.
Fajarwati, M.R., Atmowidi, T. Dan Dorly. 2009. Keanekaragaman serangga pada bunga tomat (Mycopersicon esculentum Mill) di lahan pertanian organik. Jurnal Entomologi Indonesia. Vol 6 (2). Pp 77-85.
Fielding, D. J. and Bruseven, M. A. 1995. Grasshopper densities on grazed and ungrazed rangeland under drought conditions in Southern Idaho. Great Basin Naturalist., 55(4), 352-358.
Galvagni, A. 1986. The situation of the genus Miramella Dovnar-Zapolskij, 1933, in the Balcanic and Carpathic regions (Insecta: Caelifera: Catantopidae). Studi Trentini di Scienze Naturali, Acta Biol. 62.
Gandar, M.V. 1983. Ecological notes and annotated checklist of the grsshoppers (Orthoptera: Acridoidea) of the Savanna Ecosystem Project Study Area, Nylsvley. Graphic Arts Division of the CSIR. THE Republic of South Africa.
Guo, Z.; Hong, L.; Gan, Y. 2006. Grasshopper (Orthoptera: Acrididae) biodiversity and grassland ecosystems. Insect Science., 13, 221-227.
Haes, E.C.M. 1997. Atlas of Grasshoppers, Crickets and Allied Insects in Britain and Ireland. The Stasionery office. London.
Haneda, N.F., Kusmana, C., dan Kusuma, F.D. 2013. Keanekaragaman serangga di ekosistem mangrove. Jurnal Silvikultur Tropika. Vol. 4(1). Pp 42-46.
Hanski, I. and J. Krikken. 1991. Dung beetles in tropical forests in South-East Asia. In: Hanski, I. and Y. Cambefort (eds.). Dung Beetle Ecology. Princeton: Princeton University Press.
Hartley, M.J. 2002. Rational and Methods for Conserving Biodiversity in Plantation Forest. Forest Ecology and Management, 155: 81-95.
Hochkirch, A. 1996. Habitat Preferences of Grasshoppers (Orthoptera: Acridoidea, Eumastacoidea) in the East Usambara Mountains, ne Tanzania, and Their Use for Bioindication. Ecotropica. 2: 195-217.
Ingrisch, S. 1980. Zur Feuchte-Praferenz von Feldheuschrekken und ihren Larven. Verh. Ges. Okol. 8: 403-410.
Iorgu, I., Pisica, E. Pais, L., Lupu, G and Iusan, C. 2008. Checklist of Romanian Orthoptera (Insecta) and their distribution by eco-regions. Travaux du Museum National de Histoire Naturelle, Grigore Antipa. Vol. LI. Pp 119–135.
Johnson, D.L. 2008. Grasshopper Identification and Control methods to Protect Crops and the Environment. Pulse Canada and Saskatchewan Agriculture and Food, Canada.
Joshi, P.C., Lockwood, J.A., Vashishth, N., Singh, A. 1999. Grasshopper (Orthoptera: Acridoidea) Community Dynamics in a Moist Deciduous Forest in India. Journal of Orthoptera Research., 8, pp 17-23.
Kalshoven, L.G.E. 1981. Pests of Crops in Indonesia. Laan PA van der, penerjemah. Jakarta : PT Ichtiar Baru-van Hoeve. Terjemahan dari : De Plagen van de Cultuurgewassen in Indonesie. Pp. 701.
Kirk, K. and Bomar, C.R. 2005. Guide to the Grasshoppers of Wisconsin. Bureau of Integrated Science Services. Wisconsin Department of Natural Resources, Madison.
Lachat, T., Attignon, S. Djego, Joergen, G., Nagel, P., Sinsin, B dan Peveling, R. 2006. Arthropod Diversity in Lama Forest Reserve (South Benin), a Mosaic of Natural, Degraded and Plantation Forests. Biodiversity and Conservation. pp.15:3–23.
Larson, D.P., O'neil, K.M., Kemp, W.P. 1999. Evaluation of the Accuracy of Sweep Sampling in Determining Grasshopper (Orthoptera: Acrididae) Community Composition. Journal of Agricultural and Urban Entomology., 16, pp 207-214.
Leatemia, J. A dan Rumthe, R. Y. 2011. Studi kerusakan akibat serangan hama pada tanaman pangan di Kecamatan Bula, Kabupaten Seram Bagian Timur, Provinsi Maluku, Jurnal Agroforestri. Vol. VI (1); 52-56.
Lee, C. Y. 2013. Urban forest insect pests and their management in Malaysia. Makalah disampaikan dalam International Symposium on forest health management. Universiti sains Malaysia, Malaysia.
Magurran, A.E. 1988. Ecological Diversity and its Measurement. Princeton University Press, New Jersey.
Martin and Bateson. 1993. Measuring Behaviour. An Introductory Guide. Ed 2. Cambridge University Press, Cambridge.
Mock, F.J. 1973. Land Capability Appraisal Indonesia Water Availability Appraisal. FAC. 1-55.
Morris, M.G. 2000. The Effects of Structure and its Dynamics on the Ecology and Conservation of Arthropods in British Grasslands. Biological Conservation . 95. 129–142.
Ogedegbe, A. B.O., and Amadasun, G.I. 2011. Diversity of Grasshoppers in Two Forest Ecosystems in Southern Nigeria. African Scientist Vol. 12. No 3.
Philpott, S. M., and I. Armbrecht. 2006. Biodiversity in tropical agroforests and the ecological role of ants and ant diversity in predatory function. Ecological Entomology. 31: 369-377.
Probe and Scalpel, 1980. How To Dissect, William Berman, Arco Publishing Company.
Pudjiharta, A. 1979. Pengaruh Tegakan Damar (Agathis alba Foxw.) terha-dap Beberapa Faktor Iklim Mikro dalam Hutan di Baturaden. Laporan 317: 1-26. Lembaga Penelitian Hutan, Bogor.
Rizali, A., D. Buchori., dan H. Triwidodo. 2002. Kenaekargaman serangga pada lahan persawahan-tepian hutan: indikator untuk kesehatan lingkungan. Hayati. Vol. 9. No. 2: 41-48.
Rowell, C.H.F. 1987. The biogeography of Costa Rican acridid grassoppers in relation to their putative phylogenetic origins and ecology. Pp. 470-482 in Baccetti, B. (eds). Evolutionary biology of Orthopteroid insects, Chichester
Saha, H.K., Sarkar, A. and Haldar, P. 2011. Effects of Antrophogenic Disturbance on the Diversity and Composition of the Acridid Fauna of Sites in the Dry Deciduous Forest of West Bengal, India. Jornal of Biodiversity and Ecological Science. No 1. Issue 4. 313-320.
Sanger, K. 1977. Uber die Beziehungen zwischen Heuschrecken und der Raumstruktur ihrer Habitate. Zool jahrb. Abt. Syst. Oekol. Geogr. Tiere 108: 433-488.
Sudarmo, S. 2000. Tembakau, pengendalian hama dan penyakit. Kanisius, Yogyakarta. Hal 53.
Susniahti, N., Sumeno., dan Sudarjat. 2005. Bahan ajar ilmu nama tumbuhan. Jurusan Hama dan Penyakit Tumbuhan. Fakultas Pertanian, Universitas Padjadjaran.
Tofani, D.P. 2008. Keanekaragaman serangga di hutan alam resort Cibodas, Gunung Gede pangrango dan hutan tanaman jati di KPH Cepu [skripsi]. Fakultas Kehutanan, Institut Pertanian Bogor.
Ullah, M. 2012. Investigations on rangeland grasshoppers: Ecoregion level Distribution, Identification, feeding performance, and Vegetation Clipping. Dissertation. University of Nebraska, Lincoln Nebraska.
Van, L.V. and Con, Q.V. 2011. Diversity Pattern of Butterfly Communities (Lepidoptera, Papilionoidae) in Different Habitat Types in a Tropical Rain Forest of Southern Vietnam.
Wagner, R.G., Flynn, J., Gregory, R.,Metz,C.K. and Slovic, P. 1998. Acceptable practices in Ontario's forest: differences between the public and forestry professionals. New Forester. 16, 139-154.
Widhiono, I. 2003. Impact of Forest Modification on Butterfly Along an Elevation Gradient at Slamet Mountain, Central Java, Indonesia. Cuvillier Verlag Gottingen, Germany.
Article Reads
Total:
79937
Abstrak:
15101
PDF:
64836
Article Metrics
Metrics powered by PLOS ALM
Refbacks
Saat ini tidak ada refbacks.
Jumlah Kunjungan Harian
Satu bulan terakhir
Tampilkan laporan lengkap Google Analytics

di sini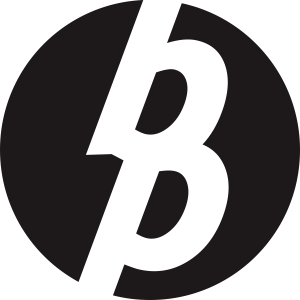 Laman ini dikelola oleh:
Bio Publisher
The Faculty of Biology Publishing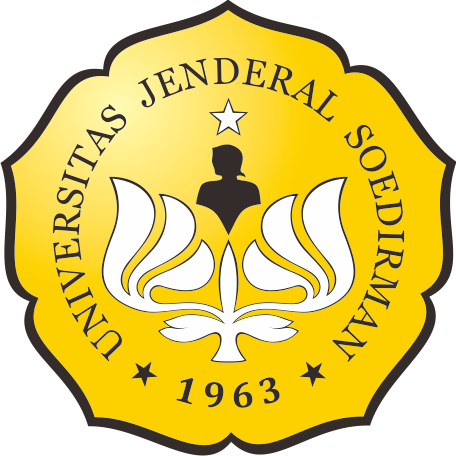 Laman ini dikelola oleh:
Penerbitan Fakultas Biologi
Universitas Jenderal Soedirman
Jalan dr. Suparno 63 Grendeng
Purwokerto 53122
Telepon: +62-281-625865
Email: biologi@unsoed.ac.id
Laman ini menggunakan:
OJS | Open Journal System
Software pengelolaan jurnal ilmiah online. Versi yang digunakan adalah 2.4.8.0.
Metadata artikel terdaftar di:
Crossref
Agen resmi internasional pendaftaran Digital Object Identifier (DOI)
Artikel jurnal ini terindeks: