Ekspresi mRNA BRLF1 Virus Epstein-Barr dari Biopsi Jaringan Tumor Formalin-Fixed Paraffin Embedeed sebagai Petanda Biologi Molekul Diagnosis Karsinoma Nasofaring
Abstrak
Nasopharyngeal carcinoma (NPC) is a malignant tumor that grows in the nasopharynx with a predilection in the fossa Rosenmuller. Epithelial malignancies are often found in populations of China and Southeast Asia, including Indonesia. The NPC incidence in year 2008 as many as 84,400 cases and 51,600 of these cases resulted in death. A total of 120 new cases per year NPC found in hospitals Prof. dr. Margono Soekarjo (RSMS), Purwokerto. The NPC is difficult to be diagnose caused its primary tumor lies closed to the skull base as well as various structures of vital organs. Therefore, methods that can detect early NPC required for inspection.The etiology of NPC is multifactorial consisting of genetic factors, factors of infection Epstein-Barr Virus (EBV) and environmental factors.EBV has two phases in the cycle of infection that is the phase of lytic and latent phase.  BRLF1 has an important function as  mediator transition from latent e NPC. The research aimed  to analysis mRNA BRLF1 expression as a biomarker of  NPC diagnosis by RT-PCR and to determine the positivity of RT-PCR method to detect the expression of mRNA BRLF1. The research design was cross sectional study. Samples were FFPE tumor biopsy of NPC WHO III  and the total samples were 22 individu from Department of Pathology Anatomy,  Prof. Dr. Margono SoekarjoHospital, Purwokerto with informed consent. The positivity of mRNA BRLF1 from FFPE tumor biopsy of NPC WHO III  was in 63.6%indicating a high expression.
Kata Kunci
mRNA BRLF1, Epstein-Barr Virus, FFPE, Nasopharyngeal Carcinoma
Teks Lengkap:
PDF
Referensi
Adham, M., Kurniawan A. N., Muhtadi A. I., Roezin A., Hermani B., Gondhowiardjo S., Tan I. B. & Middeldorp J. M. 2012. Nasopharyngeal Carcinoma in Indonesia: Epidemiology Incidence Signs and Symptoms at Presentation. Chinese Journal Cancer, 31(5), pp.185-196
Alex, T. & Hall B. J. 2006. Epstein-Barr Virus. New York : Taylor & Francis Group.
Ariwibowo, Hendrawan. 2013. Faktor Risiko Karsinoma Nasofaring. Jurnal CDK/204. Vol. 40(5).
Auerkari, Sunarto, & Ahmad D. 1998. RT-PCR (Reverse Transcription- Polymerase Chain Reaction): Suatu Cara Pendeteksi Perubahan-Perubahan Ekspresi Gen pada Penyakit. Jurnal Kedokteran Gigi Universitas Indonesia, 5 (3), pp. 162-165.
Barnes, Eveson J.W., Reichart P., Sidransky D (Eds.): World Health Organization Classification of Tumours. 2005. Pathology and Genetics of Head and Neck Tumours. Lyon : IARC Press, pp. 85-97.
Bhende, P. M., Seaman W. T., Delecluse H. J. & Kenney, S. C., 2004. The EBV Switch Protein Z, Preferentially Binds and Activates the Methylated Viral Genom. Nat Genet, 36(10), pp.1999-2004.
Feng, F., Ren, E. C., Liu, D., Chan, S., Hhu, H. 2000. Expression of Epstein-Barr Virus lytic gene BRLF1 in nasopharyngeal carcinoma : potensial use in diagnosis. Journal of Genetics Virology, 81, pp. 2417-2423.
Ferreira, C., Thiemy, V., Maria., Nicole, D., Seth, A. 2004. Reverse Trancriptase PCR : Principles and Application in Dentistry. Journal of Applel Oral Science, 12 (1), pp. 1-11.
Fields, B. N., Knipe, D. M. & Howley, P. 1996. Fields Virology. Philadelphia: Lippincott-Raven.
Haryanto, A., & Sofia M., 2012. Isolasi dan Amplifikasi Gen Penyandi Domain C- Terminus Latent Membrane Protein (LMP-I) Epstein-barr Virus (EBV) dari Penderita Karsinoma Nasofaring (KNF). Journal of Sains Veterinary,18(2), pp.1-7.
Hafiidhaturrahmah, D.A.B., 2010. Distribusi Data Kanker Nasofaring Di RSUDMargono Soekarjo Purwokerto Tahun 2009. Referat. Purwokerto : SMF Telinga Hidung dan Tenggorokkan (THT) Fakultas Kedokteran Universitas Jenderal Soedirman.
Haryanto, A. & S. Mubarika. 2007. Isolasi dan Amplikasi Gen Penyandi Domain C-Terminal Latent Membrane Protein (Imp-1) Epstein-Barr Viris (EBV) dari Penderita Karsinoma Nasofaring (KNF). Journal of Sains Veterinary,17 (2), pp.1-7.
Henny, F. 2006. Ekspresi Protein Mutan p53 pada Karsinoma Nasofaring. Skripsi. Medan.:Fakultas Kedokteran Universitas SumateraUtara.
Hewajuli, Dyah Ayu., dan Dharmayanti. 2014. Perkembangan Teknologi Reverse Transcriptase-Polymerase Chain Reaction dalam Mengidentifikasi Genom Avian Influenza dan Newcastle Disease. Bogor: Balai Besar Penelitian Veteriner.
Jemal A, Bray F, Center CC, Ferlay J, Ward E, Forman D. 2011. Global cancer statistics. Cancer Journal of Clinician, 6s1, pp. 69-90.
Munir, D. 2010. Karsinoma Nasofaring. Medan: USU Press.
Rezeki, M., Parwati, I., Bethy., Tjandrawati, A. 2014. Validitas Multiplex Real Time Polymerase Chain Reaction untuk Diagnosis Limfadenitis Tuberkulosis pada Spesimen Blok Parafin. Majalah Kedokteran Bandung, 46 (3), pp. 162-167.
Roezin A & Adham M. 2007. Karsinoma Nasofaring. Dalam : Soepardi EA, Iskandar N, Bashiruddin J, Restuti RD, editor. Buku Ajar Ilmu Kesehatan : Telinga Hidung Tenggorok Kepala dan Leher Edisi ke 6. Jakarta : Balai Penerbit FKUI.
Sambrook J., & Russel, D.W., 2001. Molecular Cloning: A LaboratoryManual(Third Edition). New York : Cold Spring Harbor LaboratoryPress.
Savitri, E & Sofia M. H. 2012.Profil Viral Load Ebstein-Barr Virus dan Titer Antibodi Ig A (VCA-P18+ EBNA-1) pada Karsinoma Nasofaring di Makassar dan Yogyakarta. Journal of Indonesian Medical Association, 62(5), pp. 174-177.
Article Reads
Total:
2394
Abstrak:
1153
PDF:
1241
Article Metrics
Metrics powered by PLOS ALM
Refbacks
Saat ini tidak ada refbacks.
Jumlah Kunjungan Harian
Satu bulan terakhir
Tampilkan laporan lengkap Google Analytics

di sini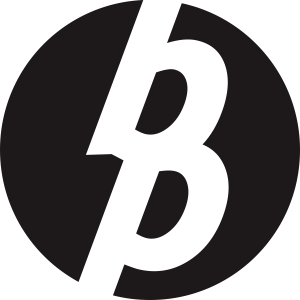 Laman ini dikelola oleh:
Bio Publisher
The Faculty of Biology Publishing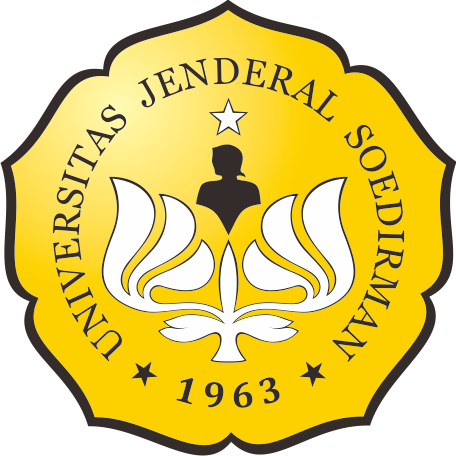 Laman ini dikelola oleh:
Penerbitan Fakultas Biologi
Universitas Jenderal Soedirman
Jalan dr. Suparno 63 Grendeng
Purwokerto 53122
Telepon: +62-281-625865
Email: biologi@unsoed.ac.id
Laman ini menggunakan:
OJS | Open Journal System
Software pengelolaan jurnal ilmiah online. Versi yang digunakan adalah 2.4.8.0.
Metadata artikel terdaftar di:
Crossref
Agen resmi internasional pendaftaran Digital Object Identifier (DOI)
Artikel jurnal ini terindeks: