Deteksi Gen Litik BRLF1 Epstein-Barr Virus pada Penderita Karsinoma Nasofaring
Abstrak
Rosenmuller fossa. Epithelial malignancy is often found in Chinese populations and Southeast Asia including Indonesia. Undifferentiated nasopharyngeal carcinoma (NPC WHO-3) type is 100% associated with Epstein-Barr virus (EBV) infection. Bam-HI R Leftward Reading Frame 1 (BRLF1) lytic gene has an important function as a transition mediator of latent phase to the lytic phase in EBV cycle. Detection of BRLF1 gene by PCR can be used for NPC diagnosis. The aim of this study is to identify BRLF1 lytic genes as molecular markers of Epstein-Barr virus in nasopharyngeal carcinoma patients with conventional PCR method and to determine the sensitivity of conventional PCR method to detect BRLF1 gene. The research design was cross sectional study. A total of 22 DNA samples were isolated from venous blood of NPC patients from RSUD Prof dr Margono Soekarjo, Purwokerto with informed consent. BRLF1 gene identification is done with conventional PCR technique. The results of this research showed that BRLF1 genes as molecular markers lytic cycle of Epstein-Barr virus in nasopharyngeal carcinoma patients can be identified conventional PCR technique that will produced DNA 157 bp. BRLF1 gene was detected in 16 samples (72.73%) of 22 samples of this study.
Kata Kunci
Bam-HI R Leftward Reading Frame 1 gene, Epstein-Barr Virus, Nasopharyngeal cancer
Teks Lengkap:
PDF
Referensi
Ariwibowo, H., 2013. Faktor Risiko Karsinoma Nasofaring. CDK-204, 40(5), pp. 348-251.
Barnes, L., Eveson J. W., Reichart P. & Sidransky D., 2005. World Health Organization Classification of Tumours.Pathology and Genetics of Head and Neck Tumours. Lyon: IARC Press.
Bhende, P. M., Seaman W. T., Delecluse H. J. & Kenney, S. C., 2004. The EBV Switch Protein Z, Preferentially Binds and Activates the Methylated Viral Genom. Nat Genet, 36(10), pp. 1999-2004.
Cacais, A. O. G., 2008. Immunological Consequences of Epstein-Barr Virus Replication. Dissertation. Stockholm, Sweden: Department of Microbiology, Tumor and Cell Biology, Karolinska Institutet.
Chang, E. T. & Adami H. O., 2006.The Enigmatic Epidemiology of Nasoparhyngeal Carcinoma. Cancer Epidemiol Biomarkers Prev, 15, pp. 1765-1777.
Chang, Y., Chang S. S., Lee H. H., Doong S. L., Takada K. & Tsai C. H., 2004. Inhibition of the Epstein-Barr Virus Lytic Cycle by Zta-targeted RNA Interference. J Gen Virol, 85, pp. 1371-1379.
Cho, W. C., 2007. Nasopharyngeal Carcinoma: Molecular Discovery and Progress. Mol Cancer, 6(1), pp. 43-56.
Cottrill C. P. & Nutting C. M., 2003.Tumors at the Nasopharynx. London: Martin Dunitz.
Fachiroh, J., Schouten T. & Hariwiyanto B., 2004. Molecular Diversity of Epstein-Barr Virus IgG and IgA Antibody Responses in Nasopharyngeal Carcinoma: A Comparison of Indonesian, Chinese and Europen Subject. The J of Infectious Diseases, 190(1), pp. 53-62.
Fles, R., Wilderman M. A., Sulistiono B., Haryana S. M. & Tan I. B., 2010.Knowledge of General Practioners about Nasopharyngeal Cancer at Puskesmas in Yogyakarta, Indonesia. BMC Medical Education, 10(81), pp. 1-6.
Gautama, E. E., Hariwiyanto, B., Rianto, B. U. D. & Christanto, A., 2001. Gangguan Indra Pengecap dan Penghidu Pasca-terapi Karsinoma Nasofaring. CDK 187, 38(6), pp. 437-437.
Haryanto, A., & Sofia M., 2012. Isolasi dan Amplifikasi Gen Penyandi Domain C-Terminus Latent Membrane Protein (LMP-I) Epstein-barr Virus (EBV) dari Penderita Karsinoma Nasofaring (KNF). J Sain Vet, 18(2), pp. 1-7.
Hsiao, J. R., Yin T. J. & Sen T. T., 2002. Detection of Cell Free Epstein-Barr Virus DNA in Sera from Patients with Nasopharyngeal Carcinoma. Cancer, 94(3), pp. 723-729.
Hsu W. L., Chen J. Y.& Chien Y. C., 2009. Independent Effect of EBV and Cigarette Smoking on Nasopharyngeal Carcinoma: a 20-Year Follow-Up Study on 9,622 Males without Family History in Taiwan. Cancer Epidemiol Biomarkers Prev, 18(1), pp. 1218-1226.
Jemal, A., Bray F., Center C. C., Ferlay J., Ward E.& Forman D., 2011. Global Cancer Statistics.Ca Cancer J Clin, 61, pp. 69-90.
Kenway N., Leung S. F., Johson P.J. & Woo J., 2004. Nutritional Consequences of Radiotherapy in Nasopharynx Cancer Patients.J of Nutrition and Cancer, 2(1), pp. 156-161.
Lo Y. M. D., Chan L. Y. S., Lo C. K. W., Leung S. F., Zhang J. & Chan A. T. C., 1999. Quantitative Analysis of Cell-Free Epstein-Barr Virus DNA in Plasma Patients with Nasopharyngeal Carcinoma. Cancer Res, 59(1), pp. 1188-1191.
Lutan R. & Zachreini I., 1999. Immunohistochemical Corelation between Nasopharyngeal Carcinoma and Epstein Barr Virus. Asean Otorhinolaryngology-Head and Neck Surgery J, 3(3): pp. 257-259.
Munir, D., Ramsi L., Mangain H., & Fauziah H., 2007.Ekspresi Protein p53 Mutan pada Karsinoma Nasofaring. MKN, 40(3), pp. 163-172.
Mutirangura A., Pornthanakasem W., Theamboonlers A., Sriuranpong V., Lertsanguansinchi P. & Yenrudi S., 1998. Epstein-Barr Virus DNA in Serum of Patients with Nasopharyngeal Carcinoma. Clin Cancer Res, 4(1), pp. 665-669.
Neel, H. B., Pearson G. R. & Taylor W. F., 1984. Antibodies to Epstein-Barr Virus in Patient with Nasopharyngeal Carcinoma and Comparison Groups. Ann Otol Rhinol Laryngol, 93(1), pp.447-482.
Roezin, A., 1999. Berbagai Faktor Penyebab dan Predisposisi Karsinoma Nasofaring. Maj Kedokt Indon, 49(3), pp. 85-88.
Sambrook, J. & Russel D.W., 1989. Molecular Cloning: A Laboratory Manual. New York: Cold-Spring Harbor Laboratory Press.
Savitri, E & Sofia M. H., 2012.Profil Viral Load Ebstein-Barr Virus dan Titer Antibodi Ig A (VCA-P18+ EBNA-1) pada Karsinoma Nasofaring di Makassar dan Yogyakarta. J Indon Med Assoc, 62(5), pp. 174-177.
Shotelersuk K., Khorprasert C., Sakdikul S., Pornthanakasem W., Voravud N. & Mutirangura A., 2000. Epstein-Barr virus DNA in Serum/Plasma as a Tumor Marker for Nasopharyngeal Carcinoma. Clin Cancer Res, 6(1), pp. 1046-1051.
Soepardi, E. A., Iskandar N., Bashiruddin J., Restuti R. D., 2007. Buku Ajar Ilmu Kesehatan : Telinga Hidung Tenggorok Kepala dan Leher. Edisi ke 6. Jakarta: Balai Penerbit FKUI.
Steven, S. J. C., Verkuijlen S. A. W. M., Hariwiyanto B., Harijadi, Paramita D. K., Fachiroh J., Marlinda A., Tan I. B., Haryana S. M. & Middeldorp J. M., 2006. Noninvasive Diganosis of Nasopharyngeal Carcinoma: Nasopharyngeal Brushing Reveal High Epstein-Barr Virus (EBV) DNA Load and Carcinoma-Specific Viral BARF1 mRNA. Int J Cancer, 119, pp. 608-614.
Stevens, C. R. & Rassekh C., 1998. Nasopharyngeal Carcinoma. New York: Department of Otolaryngology.
Surzycki, S., 2000.Basic Techniques in Molecular Biology. Berlin: Springer-Verlag.
Syafaruddin & Tri J. S., 2011.Optimasi Teknik Isolasi dan Purifikasi DNA yang Efisien dan Efektif pada Kemiri Sunan (Reutalis trisperma (Blanco) Airy Shaw). J Littri, 17(1), pp. 11-17.
Tselis, A. C. & Hal B. Jenson, 2006.Epstein-Barr Virus. New York: Taylor & Francis.
Wahyono, D.J., Musa, Z., Lisnawati, Suryandar, D.A., Hermani, B., Soeharso. P. Host-pathogen study : The relative expression of mRNA BRLF1 Epstein-Barr virus : a potensial use for biomarker of tumor progresivity & polymorphisms of TCRBC andTCRGC2 penjamu genes related to genetic susceptibility on nasopharyngeal carcinoma. BMC Proceeding 2016 : 7th Biannual International Symposium on Nasopharyngeal Carcinoma 2015, Yogyakarta, Indonesia.
Welsh, K. I. and Bunce, M., 1999. Molecular TTyping for the MHC with PCR-SSP. Immunogenetics, 1(1), pp. 156–176
Wong, Thian-Sze, Dora Lai-Wan Kwong, Jonathan Shun-Tong Sham, William Ignace Wei, Yok-Lam Kwong, & Anthony Po-Wing Yuen, 2004. Quantitative Plasma Hypermethylated DNA Markers of Undifferentiated Nasopharyngeal Carcinoma. Clinical Cancer Res, 10(1), pp. 2401-2406.
Article Reads
Total:
11574
Abstrak:
1637
PDF:
2198
Article Metrics
Metrics powered by PLOS ALM
Refbacks
Saat ini tidak ada refbacks.
Jumlah Kunjungan Harian
Satu bulan terakhir
Tampilkan laporan lengkap Google Analytics

di sini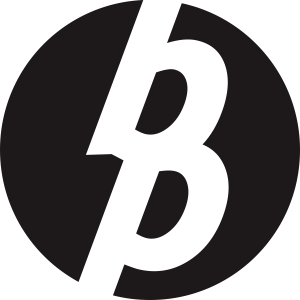 Laman ini dikelola oleh:
Bio Publisher
The Faculty of Biology Publishing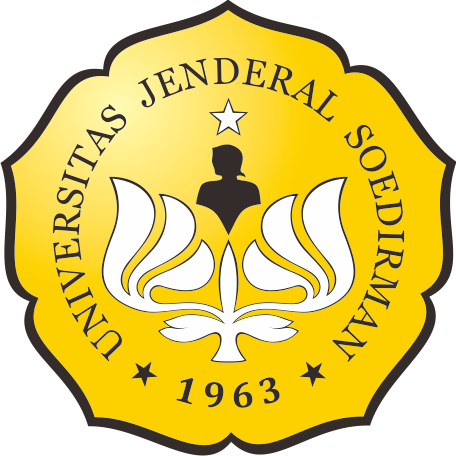 Laman ini dikelola oleh:
Penerbitan Fakultas Biologi
Universitas Jenderal Soedirman
Jalan dr. Suparno 63 Grendeng
Purwokerto 53122
Telepon: +62-281-625865
Email: biologi@unsoed.ac.id
Laman ini menggunakan:
OJS | Open Journal System
Software pengelolaan jurnal ilmiah online. Versi yang digunakan adalah 2.4.8.0.
Metadata artikel terdaftar di:
Crossref
Agen resmi internasional pendaftaran Digital Object Identifier (DOI)
Artikel jurnal ini terindeks: