Keanekaragaman Serangga pada Tanaman Semangka (Citrullus lanatus (Thunb.) Mansf.)
Abstrak
The aims of this reseach was to determine the diversity, abundance of insects on watermelon based on ecological function .The method used in this research was survey with a random sampling techniques on watermelon plants. Insect observations conducted in three phases, ie before flowering, during flowering and during fruiting. The results showed the insects were obtained consisting of five orders, ie Orthoptera, Coleoptera, Hemiptera, Hymenoptera and Diptera. The role of each order is fitofag / herbivores are dominated by the family of the order Orthoptera and Coleoptera. Most families from the order Orthoptera, Coleoptera, Hymenoptera and Diptera act as predators. Insects that act as pollinators dominated by the family of the order Hymenoptera and Diptera. The Order Hemiptera act as pests. Insect abundance in watermelon crop was highest in fruiting phases ie 1103 individuals (50.61%).  While the abundance in the phase prior to flowering and during flowering phase successively obtained the total of 132 individuals (10.62%) and 727 individuals (38.77%) respectivelly. Shannon-Wiener Diversity  index (H'), Evenness index (E) of insects in the phase before flowering H '= 1.642, E = 0.3691, in the current phase of flowering H' = 2.231, E = 0, 5474, and the fruiting phase H '= 2.613, E = 0.7575. Based on the ecosystem function the highest diversity was insect pest (H' = 1,56, E 0,6799), following by insect pollinators (H' = 1,44, E 0,8489),   and the lowest was predator (H' = 1,235, E 0,8598), (In watermelon farming, insect community was dominated by pest, escpesially during fruiting phase. 
Kata Kunci
ecosystem function, pest, predator, pollinators
Teks Lengkap:
PDF
Referensi
Alao F.O, & Adebayo T.A., 2015. Comparative Efficacy Of Tephrosia vogeliiand Moringa oleifera Against Insect Pestsof Watermelon (Citrullus lanatus Thumb). International Letters of Natural Sciences. 35:71-78
Alao, F.O, Adebayo, T.A, & Olaniran, O.A. 2016. Population density of insect pests associated with watermelon (Citrullus lanatus Thumb) in southern guinea savanna zone, Ogbomoso . Journal of Entomology and Zoology Studies 4(4): 257-260
Choi, S.W & Jung, C.L. 2015. Diversity of Insect Pollinators in Different Agricultural Crops and Wild Flowering Plants in Korea: Literature Review. Journal of Apiculture 30(3) : 191- 201
Devi, K.D., Maisnam,S. & Varatharajan, R. 2010. Density, diversity and dif ferential feeding potentials of aphidophagous insects in the tea ecosystem. Journal of Biopesticides 3(1 Special Issue) 058 – 061
Geslin, B., Oddie, M., Folschweiller, M., Legras, G., Seymour, C. L., Van Veen, F. F., & Thébault, E. 2016. Spatiotemporal changes in flying insect abundance and their functional diversity as a function of distance to natural habitats in a mass flowering crop. Agriculture, Ecosystems & Environment, 229, 21-29.
Gichimu B. M., B. O. Owuor & Dida M. M. 2008. Assessment of four commercial watermelon cultivars and one local landrace for their response to naturally occurring diseases pests and non-pathogenic disorders In sub-humid tropical conditions. ARPN Journal of Agricultural and Biological Science 3. 33-43
Meena,S., & Singh, N.P. 2016. Effect of certain food plants on key demographic parameters of Chrotogonus trachypterus Blanchard (Orthoptera: Acrididae). Journal of Entomology and Zoology Studies 4(2): 406-410
Njoroge.G.N., Gemmill, B., Bussmann, R., Newton, L.E., & Ngumi, V.M. 2015. Diversity and effi ciency of wild pollinators of watermelon (Citrullus lanatus (Thunb.) Mansf.) at Yatta (Kenya). Journal of Applied Horticulture, 12(1): 35-41.
Rominger, A.J.,Miller, T.X.E., & Collins, S.L. 2009 Relative contributions of neutral and niche-based processesto the structure of a desert grassland grasshopper community. Oecologia 161:791–800 DOI 10.1007/s00442-009-1420
Richards, L.A., Dyera, L.A., Foriestera, M.L., Smillanicha, A.M., Dobson,C.D., Leonard, M.B., & Jeffrey,C.S. 2015. Phytochemical diversity drives plant–insect community diversity. PNAS | September 1, 2015 | vol. 112 | no. 35 | 10973–10978
Shi PJ, Hui C, Men XY, Zhao ZH, Ouyang F, Ge F, Jin XS, Cao HF, & Li BL. 2014. Cascade effects of crop species richness on the diversity of pest insectsand their natural enemies. Sci China Life Sci, 57: 718–725, doi: 10.1007/s11427-014-4681-7
Widhiono, I., & Sudiana, E. 2016. Impact of Distance from the Forest Edge on The Wild Bee Diversity on the Northern Slope of Mount Slamet. Biosaintifika: Jour-nal of Biology & Biology Education, 8(2), 148-154.
Widhiono, I ., Sudiana, E., & Darsono, D. 2017. Diversity of Wild Bees along Elevational Gradient in an Agricultural Area in Central Java, Indonesia. PSYCHE. Volume 2017, Article ID 2968414, 5 pages. https://doi.org/10.1155/2017/2968414.
Article Reads
Total:
3473
Abstrak:
678
PDF:
2776
Article Metrics
Metrics powered by PLOS ALM
Refbacks
Saat ini tidak ada refbacks.
Jumlah Kunjungan Harian
Satu bulan terakhir
Tampilkan laporan lengkap Google Analytics

di sini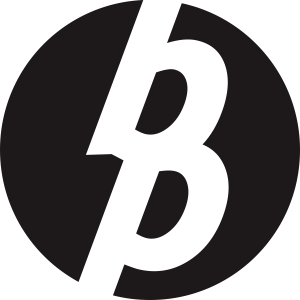 Laman ini dikelola oleh:
Bio Publisher
The Faculty of Biology Publishing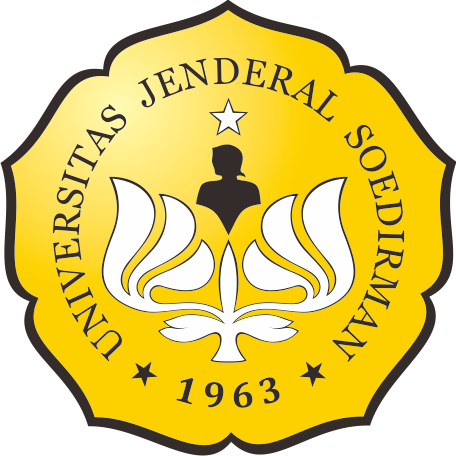 Laman ini dikelola oleh:
Penerbitan Fakultas Biologi
Universitas Jenderal Soedirman
Jalan dr. Suparno 63 Grendeng
Purwokerto 53122
Telepon: +62-281-625865
Email: biologi@unsoed.ac.id
Laman ini menggunakan:
OJS | Open Journal System
Software pengelolaan jurnal ilmiah online. Versi yang digunakan adalah 2.4.8.0.
Metadata artikel terdaftar di:
Crossref
Agen resmi internasional pendaftaran Digital Object Identifier (DOI)
Artikel jurnal ini terindeks: