Distribusi dan Jenis Sampah Laut serta Hubungannya terhadap Ekosistem Terumbu Karang Pulau Pramuka, Panggang, Air, dan Kotok Besar di Kepulauan Seribu Jakarta
Abstrak
Ekosistem terumbu karang di kepulauan Seribu mengalami dampak dari kegiatan manusia seperti sampah laut. Penelitian ini dilakukan di pulau Pramuka, Panggang dan Air pada bulan Maret 2015 dan Kotok Besar pada bulan Juli 2016, kepulauan Seribu, Jakarta. Pengambilan data penutupan terumbu karang dan jumlah sampah dilakukan di dua kedalaman yaitu 3-5 m dan 10-13 m dengan 4 stasiun, kecuali Kotok Besar dengan 2 stasiun dan 1 kedalaman. Tujuan dari penelitian ini adalah mengetahui distribusi dan jenis sampah laut, persentasi penutupan substrat terumbu karang, faktor kimia fisik perairan dan hubungan sampah terhadap penutupan substrat terumbu karang. Hasil penelitian menunjukkan jenis sampah laut yang paling banyak ditemukan adalah plastik di kedalaman 3m yang berada di pulau Pramuka dan Panggang. Regresi linear jumlah sampah dengan terumbu karang terdapat di kedalaman 3m di tiga pulau dan 10m di satu pulau. Persentasi penutupan substrat terumbu karang di dua kedalaman dan masing-masing pulau tidak berbeda nyata. Hal ini karena faktor kimia fisik perairan mendukung terhadap pertumbuhan terumbu karang. 
Kata Kunci
Sampah laut, kepulauan Seribu, Terumbu Karang, Regresi Linear
Teks Lengkap:
PDF
Referensi
Abu-Hilal, A., dan T. Al-Najjar. 2004. Litter pollution on the Jordanian shores of the Gulf of Aqaba (Red Sea). Mar. Environ. Res. 58:39-63.
Abu-Hilal, A., dan T. Al-Najjar . 2009. Marine litter in coral reef areas along the Jordan Gulf of Aqaba, Red Sea. J. Environ. Manag. 90:1043-1049.
Andrades, R., A.S. Martins, L.M. Fardim, J.S. Ferreira dan R.G. Santos. 2016. Origin of marine debris is related to disposable packs of ultra-processed food. Mar. Poll. Bull. In press.
Andrady, A.L. 2011. Microplastics in the marine environment. Mar. Pollut. Bull. 62:1596-1605.
Barnes, D.K.A. 2005. Remote islands reveal rapid rise of Southern Hemisphere sea debris. Direct. Scienc. 5:915-921.
BPS Kepulauan Seribu. 2015. Kepulauan Seribu Dalam Angka 2015. Badan Pusat Statistik Kabupaten Administrasi Kepulauan Seribu.
Castro, P. dan M.E. Huber. 2003. Marine Biology – Fourth Edition. The McGraw−Hill Companies. pp ix+1-458.
Cole, M., P. Lindeque, C. Halsband dan T.S. Galloway. 2011. Microplastics as contaminants in the marine environment: A review. Mar. Pollut. Bull. 62:2588–2597.
Cózar, A., F. Echevarría, J.I. González-Gordillo, X. Irigoien, B. Úbeda, S. Hernández-León, Á.T. Palma, S. Navarro, J. García-de-Lomas, A. Ruiz, M.L. Fernández-de-Puelles dan C.M. Duarte. 2014. Plastic debris in the open ocean. PNAS. 1-6 pp.
Dhananjaya, I.G.N.A., I.G. Hendrawan, E. Faiqoh. 2017. Komposisi Spesies Ikan Karang Di Perairan Desa Bunutan, Kecamatan Abang, Kabupaten Karangasem, Bali. J. Mar. Aquat. Scienc. 3(1):91-98.
English, S., C. Wilkinson dan V. Baker. 1997. Survey Manual for Tropical Marine Resources. Institute of Marine Science, Townsville, Australia.
Estradivari, E. Setyawan dan S. Yusri. 2009. Terumbu karang Jakarta: Pengamatan jangka panjang terumbu karang Kepulauan Seribu (2003-2007). Yayasan TERANGI. Jakarta. viii+102 hlm.
Estradivari, Idris, dan M. Syahrir. 2009. Kajian struktur komunitas karang keras kepulauan seribu tahun 2005 dan 2007. Dalam: Terumbu karang Jakarta: Pengamatan jangka panjang terumbu karang Kepulauan Seribu (2003-2007). Editor: Estradivari, E. Setyawan dan S. Yusri. Yayasan TERANGI. Jakarta. 29-39 hlm.
Evans, S.M., M. Dawson, J. Day, C.L.J. Frid, M.E. Gill, L.A. Pattisina dan J. Porter. 1995. Domestic waste and TBT pollution in coastal areas of Ambon island (Eastern Indonesia). Mar. Pollut. Bull. 30:109-115.
Fabricius K.E. 2005. Effects of terrestrial runoff on the ecology of corals and coral reefs: review and synthesis. Mar. Pollut. Bull. 50:125-146.
Farrell, P. dan K. Nelson. 2013. Trophic level transfer of microplastic: Mytilus edulis (L.) to Carcinus maenas (L.). Environ. Pollut. 177 :1-3.
Figueroa-Pico, J., D.M.D. Valle, R. Castillo-Ruperti dan D. Macías-Mayorga. 2016. Marine debris-Implications for conservation of rocky reefs in Manabi, Ecuador (Se Pacific Coast). Mar. Pollut. Bull. 109:7-13.
Fleming, L.E., N. McDonough, M. Austen, L. Mee, M. Moore, P. Hess, M.H. Depledge, M. White, K. Philippart, P. Bradbrook dan A. Smalley. 2014. Oceans and human health: A rising tide of challenges and opportunities for Europe. Mar. Environ. Res. 99:16-19.
Gall, S.C. dan R.C. Thompson. 2015. The impact of debris on marine life. Mar. Pollut. Bull. 92:170-179.
Gomez, E.D. dan H.T. Yap. 1988. Monitoring reef condition. In: Coral reef management handbook UNESCO regional office for science and technology for southeast Asia (ROSTSEA). Ed: R.A. Kenchington and B. E. T. Hudson. Jakarta. Pp.171-178.
Halden, R.U. 2010. Plastics and Health Risks. Annu. Rev. Publi. Heal. 31:179-194.
Hall, N.M., K.L.E. Berry, L. Rintoul dan M.O. Hoogenboom. 2015. Microplastic ingestion by scleractinian corals. Mar. Biol. 162:725-732.
Hammer, J., M.H.S. Kraak dan J.R. Parsons. 2012. Plastics in the Marine Environment: The Dark Side of a Modern Gift. Ed: D.M. Whitacre. In: Reviews of Environmental Contamination and Toxicology. 220:1-44. Springer Science+Business Media, LLC.
Harrison, J.P., M. Sapp, M. Schratzberger dan A.M. Osborn. 2011. Interactions between microorganisms and marine microplastics: a call for research. Mar. Tech. Socie. J. 45:12-20.
Hosono, T., C.C. Su, R. Delinom, Y. Umezawa, T. Toyota, S. Kaneko dan M. Taniguchi. 2011. Decline in heavy metal contamination in marine sediments in Jakarta Bay, Indonesia due to increasing environmental regulations. Estuar. Coast. Shelf. Scienc. 92:297-306.
Hughes, T.P. 2008. Human Impact on Coral Reefs. Ed: P Hutchings, M Kingsford, O Hoegh-Guldberg. In: The Great Barrier Reef: Biology, Environment and Management. CSIRO Publishing. Collingwood, Australia. pp 85-94.
Jambeck, J.R., R. Geyer, C. Wilcox, T.R. Siegler, M. Perryman, A. Andrady, R. Narayan, dan K.L. Law. 2015. Plastic waste inputs from land into the ocean. Scienc. 347:768-771.
Johan, O. 2013. Epidemiologi Penyakit Karang Sabuk Hitam (Black Band Disease) di Kepulauan Seribu, Jakarta. IPB. Bogor. [Disertasi]
Lalli, C.M., dan T.R. Parson. 2006. Biological Oceanography An Introduction-Second Edition. University of British Columbia, Vancouver. Canada.
Lee, J., S. Hong, Y.K. Song, S.H. Hong, Y.C. Jang, M. Jang, N.W. Heo, G.M. Han, M.J. Lee, D. Kang dan W.J. Shim. 2013. Relationships among the abundances of plastic debris in different size classes on beaches in South Korea. Mar. Pollut. Bull. 77:349-354.
Leite, A.S., L.L. Santos, Y. Costa dan V. Hatje. 2014. Influence of proximity to an urban center in the pattern of contamination by marine debris. Mar. Pollut. Bull. 81:242-247.
Lima, A.R.A., M.F. Costa dan M. Barletta. 2014. Distribution patterns of microplastics within the plankton of a tropical estuary. Environ. Res. 132:146-155.
Loban, C.S. dan P.J. Harrison. 1997. Seaweed ecology and physiology. Cambridge University Press. UK.
Najamuddin, S. Ishak, A. Ahmad. 2012. Keragaman ikan karang di perairan Pulau Makian Provinsi Maluku Utara. Depik. 1(2):114-120.
Nor, N.H.M dan J.P. Obbard. 2014. Microplastics in Singapore's coastal mangrove ecosystems. Mar. Pollut. Bull.. 79:278-283.
Peraturan Daerah DKI Jakarta. 2014. Rencana Detail Tata Ruang dan Peraturan Zonasi.
Rachello-Dolmen, P.G. dan D.F.R. Cleary. 2007. Relating coral species traits to environmental conditions in the Jakarta Bay/Pulau Seribu reef system, Indonesia. Estuar. Coast. Shelf. Scienc. 73:816-826.
Rees, J.G., D. Setiapermana, V.A. Sharp, J.M. Weeks dan T.M Williams. 1999. Evaluation of the impacts of land-base contaminants on the benthic faunas of Jakarta Bay, Indonesia. Oceanol. Acta. 22:627-640.
Reisser, J., B. Slat, K. Noble, K. du Plessis, M. Epp, M. Proietti, J. de Sonneville, T. Becker dan C. Pattiaratchi. 2015. The vertical distribution of buoyant plastics at sea: an observational study in the North Atlantic Gyre. Biogeoscienc. 12:1249-1256.
Richards, Z.T. dan M. Beger. 2011. A quantification of the standing stock of macro-debris in Majuro lagoon and its effect on hard coral communities. Mar. Pollut. Bull. 62:1693-1701.
Rochman, C.M., A. Tahir, S.L. Williams, D.V. Baxa, R. Lam, J.T. Miller, F.C. Teh, S. Werorilangi dan S.J. Teh. 2015. Anthropogenic debris in seafood: Plastic debris and bers from textiles in sh and bivalves sold for human consumption. Scient. Repor. 5:14340.
Rochman, C.M., E. Hoh, T. Kurobe dan S.J. Teh. 2013. Ingested plastic transfers hazardous chemicals to fish and induces hepatic stress. Scient. Repor. 3, 3263.
Ryan, P.G., C.J. Moore, J.A. van Franeker dan C.L. Moloney. 2009. Monitoring the abundance of plastic debris in the marine environment. Phil. Trans. R. Soc.B. 364:999-2012.
Schlining, K., S. von Thun, L. Kuhnz, B. Schlining, L. Lundsten, N.J. Stout, L. Chaney dan J. Connor. 2013. Debris in the deep: Using a 22-year video annotation database to survey marine litter in Monterey Canyon, central California, USA. Deep Sea Res. Part I: Oceanogr. Res. Pap. 79:96-105.
Sofian, A. 2004. Studi Keterkaitan Keanekaragaman Bentuk Pertumbuhan Terumbu Karang dengan Ikan Karang di Sekitar Kawasan Perairan Pulau Ru dan Pulau Keringan Wilayah Barat Kepulauan Belitung. IPB. Bogor. [Skripsi].
Thovyan, A.I., V. Sabariah, D. Parenden. 2017. Persentase tutupan terumbu karang di perairan Pasir Putih Kabupaten Manokwari. J. Sumberdaya Akuatik Indopasifik. 1(1):67-80.
TNKpS. 2008. Information book Kepulauan Seribu Marine National Park Area. Jakarta: Ministry of Forestry and Estate Crops.
Uneputty, P.A. dan S.M. Evans. 1997. Accumulation of beach litter on islands of the pulau Seribu Archipelago, Indonesia. Mar. Pollut. Bull. 34:652-655.
van der Meij, S.E.T, R.G. Moolenbeek, B.W. Hoeksema. 2009. Decline of the Jakarta Bay molluscan fauna linked to human impact. Mar. Pollut. Bull. 59:101-107.
Willoughby, N.G. 1986. Man-made Litter on the Shores of the Thousand Island Archipelago, Java. Mar. Pollut. Bull. 17:224-228.
Willoughby, N.G., H. Sangkoyo dan B.O. Lakaseru. 1997. Beach litter: An increasing and changing problem for Indonesia. Mar. Pollut. Bull.34:469-478.
Wright, S.L., R.C. Thompson dan T.S. Galloway. 2013. The physical impacts of microplastics on marine organisms: A review. Environ. Pollut. 178:483-492.
Zikrillah, R.B. 2016. Kondisi Ekosistem Terumbu Karang Pada Zona Yang Berbeda di Kepulauan Seribu. Program Studi Biologi. UIN Syarif Hidayatullah Jakarta. [Skripsi].
Article Reads
Total:
25959
Abstrak:
5958
PDF:
19991
Article Metrics
Metrics powered by PLOS ALM
Refbacks
Saat ini tidak ada refbacks.
Jumlah Kunjungan Harian
Satu bulan terakhir
Tampilkan laporan lengkap Google Analytics

di sini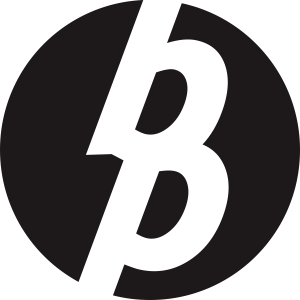 Laman ini dikelola oleh:
Bio Publisher
The Faculty of Biology Publishing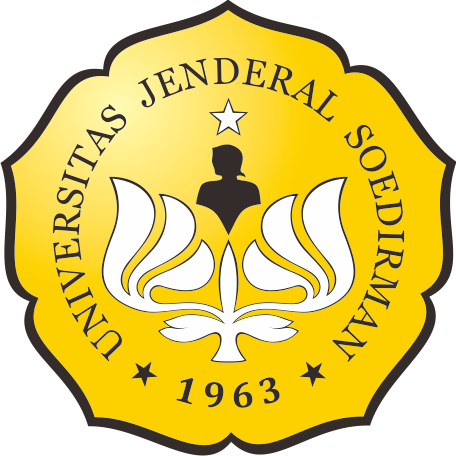 Laman ini dikelola oleh:
Penerbitan Fakultas Biologi
Universitas Jenderal Soedirman
Jalan dr. Suparno 63 Grendeng
Purwokerto 53122
Telepon: +62-281-625865
Email: biologi@unsoed.ac.id
Laman ini menggunakan:
OJS | Open Journal System
Software pengelolaan jurnal ilmiah online. Versi yang digunakan adalah 2.4.8.0.
Metadata artikel terdaftar di:
Crossref
Agen resmi internasional pendaftaran Digital Object Identifier (DOI)
Artikel jurnal ini terindeks: