Kualitas Perairan Situ Lebakwangi, Bogor
Abstrak
Water pollution that occurs due to various human activities in Situ Lebakwangi's cause of water quality decrease based on Government Regulation Number 82 of 2001 about Water Quality Criteria. The purpose of this research is to know the water quality of Situ Lebakwangi based on physical, chemical, and biological (coliform bacteria) factors. This research was conducted in Situ Lebakwangi, Bogor in January 2015. Physical factor parameters are temperature, dissolved oxygen (DO), pH, total dissolved solids (TDS), electrical conductivity (EC), five days of biological oxygen demand, brightness and light intensity. Research results show that the physical condition of Situ Lebakwangi is conformed with environmental quality standard class II.Temperature of Situ Lebakwangi range is 29,2-30,2 ˚C, DO 4,8-6,2 ppm, TDS 53,7-58,7 ppm, BOD5 1,6-3,1 ppm, EC 112-118 mS/cm, and  pH 6,6-8,8. The measurement result shows that total bacteria exceed the environmental quality standard 1,0 x 103CFU/ml, except in the six-station. Pollutant bacteria E. coli was not found in the 6th station. All of the stations can not found pathogenic bacteria Salmonella sp. Coliform bacteria in five and six stations exceeds the environmental quality standard, which is 5,0 x 103. All observed physical factor parameters were in conformable with PP 82 of 2001 about Water Quality Criteria, but for biological parameters (total bacteria and total coliform) were not. Based on these results, aquatic of Situ Lebakwangi can not be used for water recreation facilities, freshwater fish cultivation, livestock, water to irrigate crops, and other uses that require the same water quality.
Kata Kunci
Coliform bacteria, Water Quality, Situ Lebakwangi
Teks Lengkap:
PDF
Referensi
Agustiningsih, D., Sasongko, S. B. & Sudarno. 2012. Analisis Kualitas Air dan Strategi Pengendalian Pencemaran Air Sungai Blukar Kabupaten Kendal, Presipitasi, 9(2), pp. 64–71.
Bahri, S., Ramadhan, F. & Reihannisa, I. 2015. Kualitas perairan Situ Gintung, Tangerang Selatan. Biogenesis, 3(1), pp. 16–22.
Campante, F. & Yanagizawa-drott, D. 2013. Does Religion Affect Economic Growth and Happiness ? Evidence from Ramadan. HKS Faculty Research Working Paper Series.
Cho, KH, Pachepsky, YA, Kim, M, Pyo, J, Park, M-H, Kim, YM, Kim, J-W & Kim, JH. 2016. Modeling Seasonal Variability of Fecal Coliform in Natural Surface Waters using The Modified SWAT. Journal of Hydrology, 535, pp. 377–385.
Effendi, H. 2003 Telaah Kualitas Air bagi Bengelolaan Sumber Daya dan Lingkungan Perairan. Yogyakarta: Indonesia.
Soh, K. L., Soh, K. G., Ong, S. L., Aminuddin, Y., & Ruby, H. 2010. Comparing Physical Activity of Malaysian Malay Men Before, During, and After Ramadan: Physical Activity and Health. African Journal for Physical Health Education, Recreation and Dance, 16(1), pp. 74-81.
Jouanneau, S, Recoules, L, Durand, MJ, Boukabache, A, Picot, V, Primault, Y, Lakel, A, Sengelin, M, Barillon, B & Thouand, G. 2014. Methods for Assessing Biochemical Oxygen Demand (BOD): A review. Water research, vol. 49(1), pp. 62–82.
Kazi, TG, Arain, MB, Jamali, MK, Jalbani, N, Afridi, HI, Sarfraz, RA, Baig, JA & Shah, AQ. 2009. Assessment of Water Quality of Polluted Lake Using Multivariate Statistical Techniques: A Case Study, Ecotoxicology and Environmental Safety, 72(2), pp. 301–309.
Nugraha, A. raditya, Pikoli, M. R. & Sugoro, I. 2014. Produksi Biogas dari Sedimen Danau Situ Lebakwangi dalam Skala Laboratorium. Prosiding SEMIRATA.
Oosterbeek, H. & van der Klaauw, B. 2013. Ramadan, Fasting and Educational outcomes. Economics of Education Review. Elsevier Ltd, 34, pp. 219–226.
Patty, S. I. 2013. Distribusi Suhu, Salinitas dan Oksigen Terlarut di Perairan Kema, Sulawesi Utara. Ilmiah Platax, 1(3), pp. 148–157.
Pengairan Dinas Bina Marga. 2008. Inventarisasi Situ-Situ'. Kabupaten Bogor, Provinsi Jawa Barat: UPTD Teknik Pengairan Wilayah Parung.
Ra, H.-R. 2016. The Ramadan Effects on the Economy : Focused on the Volatility of Economic Variables of. Korea and the World Economy, 17(1), pp. 61–98.
Ramadhan, F., Rijaludin, A. F. & Assuyuti, M. 2016. Studi Indeks Saprobik dan Komposisi Fitoplankton pada Musim Hujan di Situ Gunung, Sukabumi, Jawa Barat. Al-Kauniyah, 9(2), pp. 95–102.
Rijaluddin, A. F., Wijayanti, F. & Joni, D. A. N. 2017. Struktur Komunitas Makrozoobentos Di Situ Gintung, Situ Bungur dan Situ Kuru , Ciputat Timur. Teknologi Lingkungan, 18(2), pp. 139–147.
Salmin. 2005. Oksigen Terlarut (DO) dan Kebutuhan oksigen Biologi (BOD) Sebagai Salah Satu Indikator untuk Menentukan Kualitas Perairan. Oseana, XXX(3), pp. 21–26.
Sengupta, C. & Saha, R. 2013. Understanding Coliforms. International Journal of Advanced Research, 1(4), pp. 16–25.
Wahyuni, E. A. 2015. The Influence of pH Characteristics on the Occurance of Coliform Bacteria in Madura Strait', Procedia Environmental Sciences. Elsevier B.V., 23(Ictcred 2014), pp. 130–135.
Waluyo, L. 2008. Mikrobiologi Umum. Malang: Universitas Muhammadiyah.
Wardhana, H. I., Nadila, A., Ramadhan, F., & Rijaluddin, A. F. 2017. Kualitas perairan pada bulan Ramadan di Situ Gintung, Tangerang Selatan, Banten. Jurnal Biodjati, 2(1), pp. 9-20.
Article Reads
Total:
845
Abstrak:
515
PDF:
310
Article Metrics
Metrics powered by PLOS ALM
Refbacks
Saat ini tidak ada refbacks.
Jumlah Kunjungan Harian
Satu bulan terakhir
Tampilkan laporan lengkap Google Analytics

di sini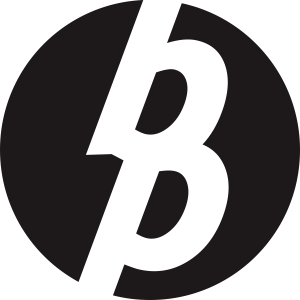 Laman ini dikelola oleh:
Bio Publisher
The Faculty of Biology Publishing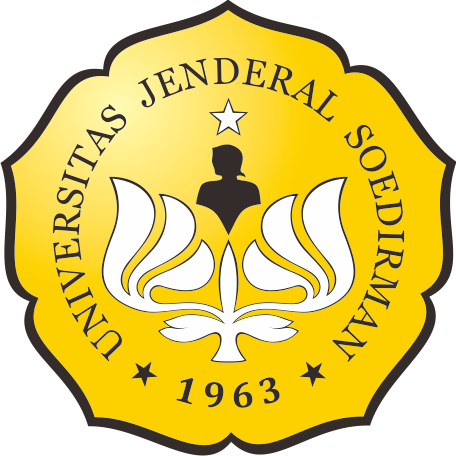 Laman ini dikelola oleh:
Penerbitan Fakultas Biologi
Universitas Jenderal Soedirman
Jalan dr. Suparno 63 Grendeng
Purwokerto 53122
Telepon: +62-281-625865
Email: biologi@unsoed.ac.id
Laman ini menggunakan:
OJS | Open Journal System
Software pengelolaan jurnal ilmiah online. Versi yang digunakan adalah 2.4.8.0.
Metadata artikel terdaftar di:
Crossref
Agen resmi internasional pendaftaran Digital Object Identifier (DOI)
Artikel jurnal ini terindeks: