Aktifitas Antibakteri Ekstrak Jamur Endofit Mangga Podang (Mangifera indica L.) Asal Kabupaten Kediri Jawa Timur
Abstrak
Jamur endofit merupakan salah satu mikroba endofit yang hidup di dalam jaringan tumbuhan dan diketahui dapat menghasilkan senyawa aktif yang mirip dengan tumbuhan inangnya. Penelitian ini bertujuan untuk mengetahui aktifitas antibakteri dari ekstrak media dan ekstrak jamur endofit yang berhasil diisolasi dari ranting mangga podang (Mangifera indica L.). Didapatkan empat jenis jamur endofit hasil isolasi yang kemudian dikultur menggunakan media padat Potato Dextrose Agar (PDA) kemudian dipindahkan ke media cair Potato Dextrose Broth (PDB). Setelah miselia tumbuh selama inkubasi, media dan biomassaa jamur dipisahkan dengan filtrasi vakum. Jamur yang telah dikeringkan dimaserasi menggunakan metanol, sedangkan media jamur diekstraksi menggunakan etil asetat. Ekstrak jamur dan ekstrak media kemudian diuji aktivitas terhadap bakteri Escherichia coli, Staphylococcus aureus, Salmonella thypi, dan Staphylococcus mutan menggunakan metode difusi cakram kertas. (Disk Diffusion Method). Kontrol negatif yang digunakan adalah aquades sedangkan sebagai pembanding adalah antibiotik ciprofloxacin dan kloramfenikol. Hasil penelitian menunjukan bahwa ekstrak jamur dan ekstrak media jamur memiliki aktifitas sebagai antibakteri dengan sensitifitas yang berbeda-beda. Ekstrak media jamur memiliki sensitifitas yang lebih tinggi terhadap beberapa macam bakteri dibandingkan dengan ekstrak yang diperoleh dari biomassa jamur.
Kata Kunci
antibakteri; jamur endofit; mangga podang; Mangifera indica.
Teks Lengkap:
PDF
Referensi
Aksara R, Musa WJA, Alio L. 2013. Identifikasi Senyawa Alkaloid Dari Ekstrak Metanol Kulit Batang Mangga (Mangifera indica L), Jurnal Entropi, 1(8), pp.514-519.
Albuquerque, U. P., Medeiros, P. M., Almeida, A. L. S., Monteiro, J. M., Neto, E. M. F. L., Melo, J. G., et al.2007. Medicinal plants of the caatinga (semi-arid) vegetation of NE Brazil: A quantitative approach. Journal of Ethnopharmacology, 114,pp.325–354.
Ansari, S. H., Ali, M., Naquvi, K. J. 2014. New manglanostenoic acids from the stem bark of Mangifera indica var. ''Fazli''. Journal of Saudi Chemical Society, 18, pp.561–565.
Astuti, P., Wahyono, Nababan, O. A. 2014. Antimicrobial and cytotoxic activities of endophytic fungi isolated from Piper crocatum Ruiz & Pav. Asian Pac J Trop Biomed, 4(Suppl 2). pp.S592-S596.
Badan Pusat Statistik Kabupaten Kediri, 2011, Pertanian, http://kedirikab.bps.go.id/ Pertanian.html, diakses tanggal 2 Maret 2016.
Biswas T, Sen A, Roy R, Maji S, Maji HS, 2015, Isolation of Mangiferin from Flowering Buds of Mangifera indica Land its Evaluation of in vitro Antibacterial Activity, Journal of Pharmaceutical Analysis, (4), pp.49-56.
Burt S. 2004. Essential oils: their antibacterial properties and potential applications in foods – a review. Int J Food Microbiol, 94, pp.233-53.
Cowan, M. M. 1999. Plant products as antimicrobial agents. Clin Microbiol Rev, 12(4), pp.564-82.
Dandu, A, Vijaya, T., Reddy, N.V., Venkateswarlu, N., Pragathi, D., Mouli, K.C.2013.Microbial endophytes and their potential for improved bioremediation and biotransformation: a review. Indo Am. J. Pharm. Res., 3(2).
Dasari, T.R., Inamdar, S.M., and Pawar, K.V.2015. Study on Production of Bioactive Compounds and Plant Promoting Ability of Endophytes Isolated from Rosa sp. And Mangifera indica. International Journal of Current Microbiology and Applied Sciences. Special Issue-2, pp. 136-143.
Gebara,S.S., Wellyta de Oliveira Ferreira, W.O., Nilva Ré-Poppi, N., Simionatto, E., Carasek, E. 2011, Volatile compounds of leaves and fruits of Mangifera indica var.coquinho (Anacardiaceae) obtained using solid phase microextraction and hydrodistillation. Food Chemistry,(127), pp.689–693.
Hussain, H., Kliche-Spory, C., Al-Harrasi, A., Al-Rawahi, A., Abbas, G., Green, I. R.,
Schulz, B., Krohn, K., Shah, A. 2014. Antimicrobial constituents from three endophytic fungi. Asian Pac J Trop Med, 7 (Suppl 1), pp.S224-S227.
Kaur, J. Rathinam, X.,Kasi, M.,Leng, K.M., Rajasekaran Ayyalu, R., Kathiresan, Sreeramanan, S. 2010. Preliminary investigation on the antibacterial activity of mango (Mangifera
indica L: Anacardiaceae) seed kernel. Asian Pacific Journal of Tropical Medicine, pp.707-710.
Lukis,P. A., Rosalina, R., Ningrum, R. S., 2017. Skrining Fitokimia Dan Uji Kromatografi Lapis Tipis Dari Ekstrak Media Dan Jamur Endofit Ranting Mangga Podang (Mangifera indica L.) Asal Kabupaten Kediri, Jawa Timur. Jurnal wiyata, 4(1).
Nayak, B.K.2015. Isolation and identification of phylloplane and endophytic fungi from one ornamental plant, Mangifera indica. International Journal of TechnoChem, 01(03), pp.188-192.
Ningrum, R. S., Rosalina, R., Lukis, P. A., 2017, Isolasi dan Identifikasi Jamur Endofit Mangga Podang (Mangifera indica L.) Asal Kabupaten Kediri. Seminar Nasional Hayati. 4 November 2017, Kediri
Ningsih, D. R., Zusfahair, Mantari, D. 2017. Ekstrak Daun Mangga (Mangifera indica L.) Sebagai Antijamur Terhadap Jamur Candida albicans Dan Identifikasi Golongan Senyawanya. Jurnal Kimia Riset, 1(2), pp.61-68.
Patel, J.B., Cockerill, F.R.,Eliopoulos, G. M., Jenkins, S. G., Lewis II, J. S., Limbago, B., Nicolau, D. P., Patel, R., Powell, M., Richter, S.S., Swenson, J.M., Traczewski, M.M.,Turnidge, J.D., Weinstein, M.P., Zimmer, B.L. 2016. M100S Performance Standards for Antimicrobial Susceptibility Testing, 26th edition, Clinical and Laboratory Standards Institute, wayne. USA.
Rajan, S., Thirunalasundari, T., Jeeva, S., 2011. Anti-Enteric Bacterial Activity And Phytochemical Analysis Of The Seed Kernel Extract Of Mangifera indica Linnaeus Against Shigella Dysenteriae. Asian Pac J Trop Med, pp.294-300.
Schulz, B and Boyle, C. 2006. What are Endophytes. Soil Biology, 9, pp.1.
Sharma, S.K., Ali, M.1995. Chemical constituents of stem bark of Mangifera indica cultivar Deshi. Jounal of Indian Chemical Society,72, pp.339–342.
Silva, Júnior, F., 2010. Biological properties of medicinal plants: a review of their antimicrobial activity. Journal of Venomous Animals and Toxins including Tropical Diseases, 16(3), pp.402-413.
Tawaha K, Sadi R, Qa'dan F, Matalka KZ, Nahrstedt A. 2010. A Bioactive Prodelphinidin from Mangifera indica Leaf Extract. Verlag der Zeitschrift für Naturforschung, Tübingen, pp.322-326.
Vieira, W.A. S., Michereff, S. J., Morais Jr, M. A.,Hyde, K.D., Câmara, M.P.S.2014. Endophytic species of Colletotrichum associated with mango in northeastern Brazil. Fungal Diversity. [e-journal]. http://dx.doi.org/10.1007/s13225-014-0293-6
Zabalgogeazcoa. 2008. Fungal endophytes and their interaction with plant pathogens. Spanish Journal of Agricultural Research, 6 (Special issue), pp.138-146.
Article Reads
Total:
2867
Abstrak:
1271
PDF:
1596
Article Metrics
Metrics powered by PLOS ALM
Refbacks
Saat ini tidak ada refbacks.
Jumlah Kunjungan Harian
Satu bulan terakhir
Tampilkan laporan lengkap Google Analytics

di sini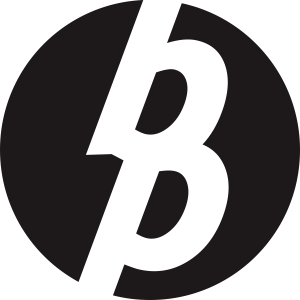 Laman ini dikelola oleh:
Bio Publisher
The Faculty of Biology Publishing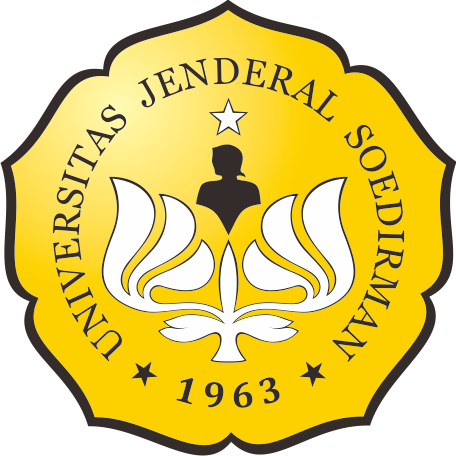 Laman ini dikelola oleh:
Penerbitan Fakultas Biologi
Universitas Jenderal Soedirman
Jalan dr. Suparno 63 Grendeng
Purwokerto 53122
Telepon: +62-281-625865
Email: biologi@unsoed.ac.id
Laman ini menggunakan:
OJS | Open Journal System
Software pengelolaan jurnal ilmiah online. Versi yang digunakan adalah 2.4.8.0.
Metadata artikel terdaftar di:
Crossref
Agen resmi internasional pendaftaran Digital Object Identifier (DOI)
Artikel jurnal ini terindeks: