Kandungan Bahan Aktif Fomesafen dalam Biji Kedelai dan Kacang Hijau dari Tanaman yang Ditumbuhkan pada Tanah Bekas Paparan Reflex
Abstrak
A research has been conducted to understand the responses of soybean and mungbean to the persistence of Reflex residuals in soils referring to its active substance contents, i.e. fomesafen, in the plants grown in Reflex-exposed soils. The study was carried out experimentally in glass house from June to November 2003 employing Completely Randomized Design (CRD) with treatments arranged factorial. Two factors were used, the first of which was plant species (soybean and mungbean) while the second was Reflex concentrations (0, 25, 50, 100, and 200 ppm). Each treatment combination was replicated three times. The parameters examined comprised of fomesafen contents in the seeds, number of seeds per pod,  weight of 100 seeds, and weight of total seeds. To measure fomesafen contents in the seeds, Gas Liquid Chromatograph with ECD detector and column containing 10% OV-101 chromosorb WHF 80/100 mesh of 2m lengths and 3 mm diameter was applied. Fomesafen residuals in the soils of 5 month persistence had no harmful effect on both soybean and mungbean plants. As well, they had no significant effect on the production variables of both plants. Soybean seeds planted in the 5-month Reflex-exposed soils still contained fomesafen while the corresponding mungbean seeds did not.
Kata Kunci
fomesafen; soybean seeds; mungbean seeds
Teks Lengkap:
PDF
Referensi
Anderson, L. 1996. Characteristics of seed and seedlings from weeds treated with sublethal herbicide doses. Weed Research Abstracts 36(1):55-64.
Budisantoso, I. dan E. Proklamasiningsih. 2003. Studi berbagai lengas tanah dan teknologi sonic bloom dalam upaya meningkatkan pertumbuhan serta hasil tanaman kedelai. J. Pembangunan Pedesaan. 3(2):91-99.
Dwiati, M., 1994. Detoksifikasi dan distribusi herbisida fusilade dan Reflex pada Axonopus compressus (Swartz.) Beauv. dan Synedrella nodiflora (L.) Gaertn. Tesis. Fakultas Pascasarjana UGM, Yogyakarta.
Dwiati, M., Rochmatino, dan Kamsinah. 1997. Perubahan herbisida Reflex dan residunya baik di dalam tanah maupun seresah Synedrella nodiflora. Majalah Ilmiah Unsoed 29230 : 42-50.
Dwiati, M., Rochmatino, dan A. R. Maharning. 2000. Toksisitas herbisida Reflex dilihat dari kandungan bahan aktif fomesafen dalam tanah dan tubuh gulma Synedrella nodiflora. Biosfera 17 :1-7.
¬¬____________________________________. 2003. Persistensi herbisida reflex dalam tanah dan uji resistensinya pada gulma Synedrella nodiflora. Seminar Nasional HIGI ke XVI.
Hayati, R. 2002. Pengaruh residu herbisida Reflex terhadap pertumbuhan kedelai dan kacang hijau. Skripsi. Fakultas Biologi Unsoed, Purwokerto.
ICI Plant Protection Division. 1982. Fomesafen Technical Data Sheet.
Kasim H, dan Djunainah. 1993. Deskripsi Varietas Unggul Palawija. Pusat Penelitian dan Pengembangan Tanaman Pangan. Departemen Pertanian. Bogor.
Kaufman, D. D., G. G. Still, G. D. Paulson, and S. K. Bandal. 1976. Bound and conjugated pesticide residues. ACS Symposium Series 29. American Chemical Soc., Washington DC.
Moenandir, J. 1996. Fisiologi Herbisida. Rajawali Press, Jakarta.
Pilmoor, J. B. & J. K. Gaunt. 1981. The Behavior and Mode of Action of the Phenoxy Acetic Acid in Plants. In. D.H. Houston & P. R. Roberts (eds.). Progress in Pesticides Biochemistry. Vol I. John Wiley & Sons. Inc., New York.
Prabowo, D. dan T. Ismail. 1988. Fomesafen, herbisida baru untuk mengendalikan gulma berdaun lebar pada kacangan penutup tanah dan pertanaman kedelai. Prosiding Konferensi HIGI 2: 433-436.
Skipsey, M.. C.J. Andrews, Townson, J. K., Jepson, I., and R. Edwards. 1997. Substrate and thiol specificity of a stress-inducible glutation transferase from soybean. FEBS Letters 409: 370-374.
Sunarto & Suprayogi. 2002. Kedelai Varietas Unggul Slamet dan Sindoro. Soybean Research and Development Center Unsoed, Purwokerto.
Article Reads
Total:
1454
Abstrak:
322
PDF:
1132
Article Metrics
Metrics powered by PLOS ALM
Refbacks
Saat ini tidak ada refbacks.
Jumlah Kunjungan Harian
Satu bulan terakhir
Tampilkan laporan lengkap Google Analytics

di sini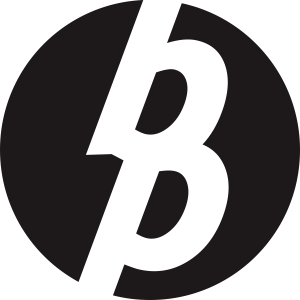 Laman ini dikelola oleh:
Bio Publisher
The Faculty of Biology Publishing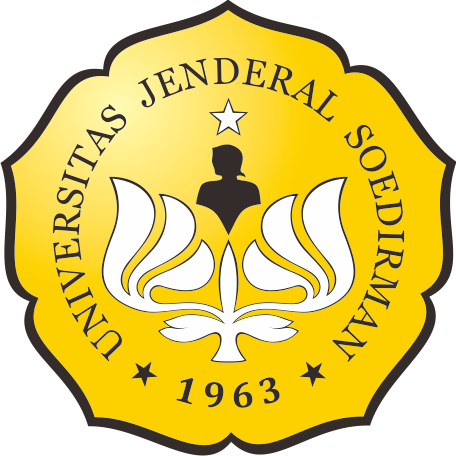 Laman ini dikelola oleh:
Penerbitan Fakultas Biologi
Universitas Jenderal Soedirman
Jalan dr. Suparno 63 Grendeng
Purwokerto 53122
Telepon: +62-281-625865
Email: biologi@unsoed.ac.id
Laman ini menggunakan:
OJS | Open Journal System
Software pengelolaan jurnal ilmiah online. Versi yang digunakan adalah 2.4.8.0.
Metadata artikel terdaftar di:
Crossref
Agen resmi internasional pendaftaran Digital Object Identifier (DOI)
Artikel jurnal ini terindeks: