Ikan Introduksi Oxyeleotris marmorata, Bleeker (1852): Populasi, Laju Exploitasi dan Pengendaliannya di Waduk Sempor, Kebumen
Abstrak
Oxyeleotris marmorata Bleeker or marble goby originally from China and is introduced to Indonesia in 1927. This predator fish could be a threat to freshwater fish diversity, thus its population should be controlled. In order to support their control efforts, this research attempted to evaluate the population size and exploitation rate of O.marmorata in Sempor Reservoir, Kebumen. Survey with purposive random sampling were applied by dividing the Sempor Reservoir into three parts (inlet, middle and outlet) and each part was represented by two sites. The population sizes of fish were analyzed using F-test and the exploitation rates of O.marmorata were analyzed using FiSAT II. The result shown that the population sizes of O.marmorata in inlet, middle and outlet were is different. (Fcal= 7.544 with P= 0.03). The fish population in middle possessed L∞ = 39.06, K = 2.0 and t0 = -0.44, and fish population in outlet with properties L∞ = 37.59, K = 2.1, and t0 = -0.42. The growth patterns of O.marmorata in both parts were relatively similar. The mortality of O.marmorata in the middle part was more caused by fishing activities, meanwhile in the outlet, the mortality occurred naturally. The exploitation rate in middle (E= 0.55) and in outlet parts (E=0.10). It seems that the middle part of Sempor Reservoir was 5 times more exploited than in the outlet part. Population control could be conducted by fishing O marmorata with 13.38-17.30 cm in length in outlet part and fishing (E) should not more than 0.5.
Kata Kunci
Abundance, Mortality, Growth Pattern, Growth Rate
Teks Lengkap:
PDF
Referensi
APHA (American Public Health Association). 2012. Standard Method forThe Examination of Water and Waste Water. 22thedition. New York: American Public Health Association.
Dharyanti, E. 2010. Bio-Ekologi dan Potensi Sumberdaya Perikanan di Waduk Kedung Ombo dan Gajah Mungkur di Jawa Tengah. Laporan Teknis. Balai Riset Perikanan Perairan Umum, Grobogan.
(FAO) Food and Agriculture Organization of United Nation. 2005. International Meechanism for the Control and Responsible Use of Alirn Species in Aquatic Ecosystem. Report of an ad hoc Expert Consultaion 27 - 30 August 2003. Xishuangbanna, China p 198.
(FAO) Food and Agriculture Organization of United Nation (FAO). 2005. FAO-ICLARM Stock Asseement Tools II. International Center of Living Aquatic Resources Management. Worldfish Center. Rome
Ginting, D.W., P.W. Purnomo, & A. Ghofar. 2013. Potensi dan Pengelolaan Sumberdaya Ikan Pora pora (Mystacoleucus padangensis Bleeker) di Danau Toba, Sumatera Utara. Diponegoro Journal of Management of Aquatic Resources 2(4): 28-37 http://ejournal-s1.undip.ac.id/index.php/maquares
Gulland, J.A. 1991. Fish Stock Assessment (A Manual of Basic Methods). Chichester-New York-Brisbane-Toronto-Singapore: John Wiley and Sons. p. 223
Ha, H.C., S, .Senoo, K, Tsunemoto, Y, Nakagawa, S, Miyashita, O. Murata & K Kato. 2011. Population Structure of Marble Goby Oxyeleotris marmorata (Bleeker) in Southeast Asia Inferred from Mitochondrial DNA. Aquaculture Science 59(3): 383-3911
Helfman, G. S. 2007. Fish Conservation-a Guide to Understanding and Restoring Global Aquatic Biodiversity and Fishery Resources. Island Press, Washington, USA. p.584
Herawati, T., 2015. Domestication of Marble Goby (Oxyeleotris marmorata Blkr, 1852) Indigenous Fish of Citarum River, Indonesia. Thesis. Faculty of Fisheries and Marine Sciences, Padjadjaran University.
Herawati, T, A Yustiatia, A, Nurhayatia & S S Natadia (2016). Domestication of Marble Goby [Oxyeleotris marmorata (Bleeker, 1852)] Indogenous Fish of Citarum River, Indonesia. Aquatic Procedia 7 (2016): 247 – 253
IUCN. (International Union for the Conservation of Nature) 2017. IUCN Redlist of Threatened Species. Oxyeleotris marmorata. http://dx.doi.org/10.2305/IUCN.UK.2011-1.RLTS.T181009A7657958.en
Lukman, 2007. Danau Lindu Keteduhan yang Merindu. LIPI Press. Jakarta p: 21
(KLH). Kementerian Lingkungan Hidup. 2008. Pedoman Pengelolaan Ekosistem Danau. Kementerian Lingkungan Hidup. Jakarta
Kottelat, M., A. J. Whitten., S. N. Kartikasari & Wirjoatmodjo. 1993. Freshwater Fishes of Western Indonesia and Sulawesi (Ikan Air Tawar Indonesia Bagian Barat dan Sulawesi). Perilus Editional, Jakarta
Kottelat, M. 2013. The fishes of the Inland Waters of South East Asia: a Catalogue and Core Bibiography of the Fishes Known to Occur in Freshwaters, Mangroves and Estuaries. Raffles Bulletin of Zoology Supplement No. 27: 1-663.
McDonald, J.H. 2014. Handbook of Biological Statistics. Third Edition. University of Delaware. Sparky House Publishing, Baltimore, Maryland, U.S.A. p: 145
Mangkakey, J .M & S.H Nasution. 2014. Pertumbuhan dan Mortalitas Ikan Endemik Butini (Glossogobius matanensis Weber, 1913) di Danau Towuti Sulawesi Selatan. Berita Biologi 13(1) 33-38
Manurung, G. 2008. Pengelolaan Danau Toba Secara Berkelanjutan (Sustainable Development). http://Ispl.or.id/?p=45 diakses 18 November 2015
Moersid, A., S. Rukayah & Nasution, E. K. 2014. Studi Populasi Ikan Betutu (oxyeleotris marmorata, Blkr.) Dalam Upaya Pengendalian di Waduk Panglima Besar Soedirman, Banjarnegara. Poseding Seminar Nasional XI Pendidikan Biologi FKIP UNS Vol 11 No 1: 483-492
Nguang, S.I., Y Nakagawa, S Shirakasi, K, Kato, O Murata, K Taku, S Mitashita & S shigeharu. 2012. Effects of Salinity on Egg Development Hatching and Larva Deformation in Marble Goby Oxyeleotris marmoratus. Aquaculture Sci. 60 (1): 1 - 9
Pauly, D. 1984. Fish Population Dynamics in Tropical Waters: A Manual for Use with Programmer Calculators. ICLARM. International Center for Living aquatic Resources Management. Manila, Filipina.
Peraturan Menteri Negara Lingkungan Hidup No. 28 Tahun 2009 tentang Daya Tampung Beban Pencemaran Air Danau dan/atau waduk. Menteri Negara Lingkungan Hidup. Jakarta
Purnomo. K., A. Warsa & E. S. Kartamihardja. 2013. Daya Dukung Dan Potensi Produksi Ikan Waduk Sempor Di Kabupaten Kebumen-Propinsi Jawa Tengah. Jurnal Penelitian Perikanan Indonesia 19 (4): 203-212
Shaleh, F. R., K. Soewardi & Hariyadi, S. 2014. Kualitas Air dan Status Kesuburan Perairan Waduk Sempor, Kebumen (Water Quality and Trophic Status in Sempor Reservoir, Kebumen). Jurnal Ilmu Pertanian Indonesia (JIPI). 19 (3: 169-173.
Sulistiono, Arwani, M, & K.A. Aziz, 2009. Pertumbuhan Ikan Belanak (Mugil Dussumierf) di Perairan Ujung Pangkah, Jawa Timur.Jurnal Iktiologi Indonesia, 1 (2), 39-47.
Thompson, S.K 2012. Sampling. Wiley Series in Probability and Statistics. Third Edition. Simon Fraser University. John Wiley and Sons, New Jersey .p: 76
Vann, L.S., E. Baran, C, Phen, & T.B. Thang, 2004. Biological Reviews of Important Cambodian Fish Species, Based on Fishbase. Volume 2. World Center. Penang Malaysia.
Wargasasmita, S. 2005. Ancaman Invasi Ikan Asing Terhadap Keanekaragam Ikan Asli. Jurnal Ikhtiologi Indonesia 5: 5-10
Wargasasmita, S. 2012. Ikan air tawar Sumatera yang terancam punah. Jurnal Iktiologi Indonesia, 2 (2):41-49.
Article Reads
Total:
800
Abstrak:
528
PDF:
272
Article Metrics
Metrics powered by PLOS ALM
Refbacks
Saat ini tidak ada refbacks.
Jumlah Kunjungan Harian
Satu bulan terakhir
Tampilkan laporan lengkap Google Analytics

di sini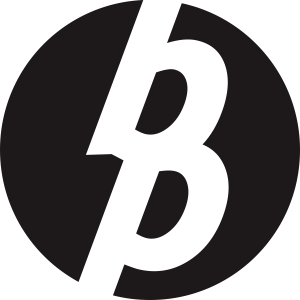 Laman ini dikelola oleh:
Bio Publisher
The Faculty of Biology Publishing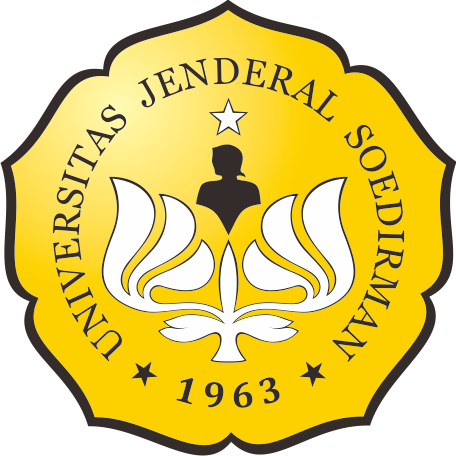 Laman ini dikelola oleh:
Penerbitan Fakultas Biologi
Universitas Jenderal Soedirman
Jalan dr. Suparno 63 Grendeng
Purwokerto 53122
Telepon: +62-281-625865
Email: biologi@unsoed.ac.id
Laman ini menggunakan:
OJS | Open Journal System
Software pengelolaan jurnal ilmiah online. Versi yang digunakan adalah 2.4.8.0.
Metadata artikel terdaftar di:
Crossref
Agen resmi internasional pendaftaran Digital Object Identifier (DOI)
Artikel jurnal ini terindeks: