Keanekaragaman Genetik Tempuyung (Sonchus arvensis L.) Berdasarkan Marka Inter-Simple Sequence Repeats (ISSR)
Abstrak
Tempuyung (Sonchus arvensis L.) merupakan tanaman anggota familia Asteraceae yang banyak dimanfaatkan sebagai tumbuhan obat untuk menurunkan tekanan darah tinggi dan peluruh air seni. Tempuyung mudah dan banyak dijumpai di berbagai tempat di Indonesia. Keanekaragaman genetik tempuyung merupakan informasi dasar dalam rangka mendukung standarisasi tumbuhan obat. Penelitian ini bertujuan untuk melakukan karakterisasi genetik tempuyung menggunakan penanda molekuler ISSR (Inter Simple Sequence Repeats). Tiga belas aksesi tempuyung yang dikoleksi dari 8 lokasi digunakan sebagai sampel dan diamplifikasi DNAnya menggunakan 5 primer ISSR.Indeks similaritas dihitung berdasarkan indeks similaritas Dice. Analisis klaster menggunakan metode Unweighted Pair Group Method Using Arithmetic Mean (UPGMA) dilakukan untuk mengonstruksi dendogram. Hasil penelitian menunjukkan adanya variasi genetik antar aksesi tempuyung yang terbagi menjadi 3 klaster pada indeks similaritas 75,16%. Aksesi Purwokerto dan B2P2TOOT (4) mempunyai hubungan kemiripan yang terdekat pada indeks similaritas 90,90%. Penanda molekuler ISSR dapat digunakan dalam karakterisasi genetik antara aksesi tempuyung
Kata Kunci
karakterisasi genetik, tempuyung (Sonchus arvensis L.), ISSR
Teks Lengkap:
PDF
Referensi
Abatel, T. & Tesfaye, K., 2017.Genetic diversity in quarin clover (T. quartinianum) accessions of Ethiopia Using ISSR Markers. Advances in Life Science and Technology, 55: 23-33.
Abdelmigid, H.M., 2012. Efficiency of random amplified polymorphic DNA (RAPD) and inter-simple sequence repeats (ISSR) markers for genotype fingerprinting and genetic diversity studies in canola (Brassica napus). African Journal of Biotechnology 11(24): 6.409-6.419.
Almeida-Pereira,C.S., Silva, A.V.C., Alves, R.P., Feitosa-Alcantara, R.B., Arrigoni-Blank, M.F., Alvares-Carvalho, S.V., Costa, T.S., White, L.A.S., Pinto, V.S., Sampaio, T.S. & Blank, A.F.,2017.Genetic diversity of native populations of Croton tetradenius Baill.using ISSR markers. Genetic Moleculer Research, 16(2): 1-12.
Al-Rawashdeh, I.M., 2011. Genetic Variability in a Medicinal Plant Artemisia judaica using Random Amplified Polymorphic DNA (RAPD) Markers. International Journal of Agriculture & Ecology, 13:279-282.
Backer, C.A. & van den Brink, R.C.B., 1968. Flora of Java (spermatophytes only) Volume 2, Walters Nordoff, NY Groningen, The Netherlands.
Denduangboripant, J., Setaphan, S., Suwanprasat, W. & Panha, S., 2010. Determination of Local Tobacco Cultivars Using ISSR Molecular Marker. Chiang Mai Journal of Science, Vol. 37(2): 293-303.
Elkamali, H.H., El-Kheir M.S.M., Habeballa R.S., Hamaza, N.B., Abdalla, I.E., Ahmedani E.I., Mohammed, A.A.S., Abuzaid, B.A.A., Mohammed, M.B. & Ahmed, T.Y.,2011. Genetic Relationships of two Sonchus Species Collected from two Locationsin Khartoum State Using RAPD Markers. Current Research Journal of Biological Sciences, 3(2): 95-99.
Fu, X.P., Ning, G.G., Gao, L.P. & Bao, M.Z., 2008. Genetic diversity of Dianthus accessions as assessed using two molecular marker systems (SRAPs and ISSRs) and morphological traits. Scientia Horticulturae 117: 263– 270.
Gupta, D.D., Hui, P.K. & Tag, H., 2017. Molecular Characterization of Acmella paniculata (Asteraceae) from Arunachal Himalayan Region through RAPD and ISSR Markers.Journal of Basic and Applied Plant Sciences, 1(1): 1-7.
Khan R.A. 2012 Evaluation of flavonoids and diverse antioxidant activities of Sonchus arvensis. Chemistry Central Journal, 6 (126) : 1-7
Kumar, P.B.J.R. & de Britto, A.J., 2012. Population genetic differentiation of Heliotropium indicum as revealed by inter-simple sequence repeat (ISSR) analysis. Journal of Chemical, Biological and Physical Sciences: 2(1): 248-253.
Li, A. & Ge, S., 2001.Genetic Variation and Clonal Diversity of Psammochloa villosa (Poaceae) Detected by ISSR Markers. Annals of Botany, 87: 585-590.
Liu, B., Sun, X., Wang, Y., Li, Y., Cheng, H., Xiong, C. & Wang, P., 2012. Genetic diversity and molecular discrimination of wild tea plants from Yunnan Province based on inter-simple sequence repeats (ISSR) markers. African Journal of Biotechnology 11 (53):11566-11574.
Mansyah, E., Sobir, Santosa, E. & Poerwanto, R., 2010. Assesment of inter simple sequence repeat (ISSR) technique in mangosteen (Garcinia mangostana L.) grown in different Sumatra region. Journal of Horticulture and Forestry, Vol. 2(6):127-134.
Meng, L., Yang, H.X., Mao, P.C., Gao, H.W., & Sun, F.D., 2011. Genetic diversity analysis of Arrhenatherum elatius germplasm with inter-simple sequence repeat (ISSR) markers. African Journal of Biotechnology 10(44): 8729-8736.
Miah G., Rafii, M.Y., Ismail, M.R., Puteh, A.B., Rahim, H.A., Islam, K.N., & Latif, M.A., 2013. A Review of Microsatellite Markers and Their Applications in Rice Breeding Programs to Improve Blast Disease Resistance. International Journal of Molecular Science, 14(11): 22499-2252
Noorani, A., Mondini, L., Rey, N.A., Crino P. 2013. Morphological Diversity Assessment In Wild and Cultivated Cardoons. Acta Horticulturae, 983 : 47-54.
Panahi, B., & Neghab M.G., 2013. Genetic Characterization of Irania Safflower (Carthamus tinctorius) Using Inter Simple Squence Repeats (ISSR) markers. Physiol Mol Biol Plants, 19(2):239-243.
Prasanth, N., Yugander, A. & Bhavanil, N.L., 2015. DNA Isolation and PCR Amplification of Turmeric Varieties from Telangana Stat. International Journal of Current Microbiology and Applied Sciences, 4(5): 485-490.
Rahimmalek, M., 2012.Genetic relationships among Achillea tenuifolia accessions using molecular and morphological markers. Plant Omics Journal, 5(2): 128-135.
Shafie, SB., Hasan, S.M.Z., Zain, A.M.&Shah, R.M., 2011. RAPD and ISSR markers for comparative analysis of genetic diversity in wormwood capillary (Artemisia capillaris) from Negeri Sembilan, Malaysia. Journal of Medicinal Plants Research 5(18): 4426-4437.
Sousa, A.G.R, Souza, M.M., Melo, C.A.F & Sodre, G.A. 2015. ISSR markers in wild species of Passiflora L. (Passifloraceae) as a tool for taxon selection in ornamental breeding. Genetics and Molecular Research 14 (4): 18534-18545.
Subositi, D. & Mujahid, R., 2013a. Karakterisasi Genetik Tempuyung (Sonchus arvensis L.) Berdasarkan Penanda Molekuler Sequence-Related Amplified Polymorphism (SRAP). Jurnal Biologi Indonesia 9(2): 2013.
Subositi, D. & Mujahid, R., 2013b. Genetic Diversity of Tempuyung (Sonchus arvensis L.) Using Random Amplified Polymorphism DNA (RAPD). International Seminar Proceedings: Forests & Medicinal Plants for Better Human Welfare.
Svitlana, Z., Oksana, F., Igor, O., Rahmans, I.U., Khan, W. & Ali, K., 2018. Palyno morphological study of the genus Sonchus L. (Asteraceae) species of the flora of Ukraine. International Journal of Biosciences, 12 (4): 134-144.
Xiang, Z.X.I.A., & Yu, L.J., 2010. Steroids and Phenols from Sonchus arvensis. Chin Journal of Natural Medicines 8(4): 267-269.
Article Reads
Total:
1992
Abstrak:
1213
PDF:
779
Article Metrics
Metrics powered by PLOS ALM
Refbacks
Saat ini tidak ada refbacks.
Jumlah Kunjungan Harian
Satu bulan terakhir
Tampilkan laporan lengkap Google Analytics

di sini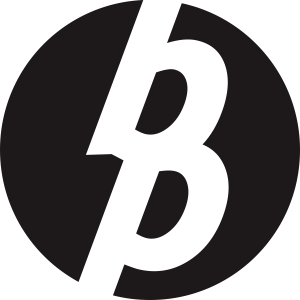 Laman ini dikelola oleh:
Bio Publisher
The Faculty of Biology Publishing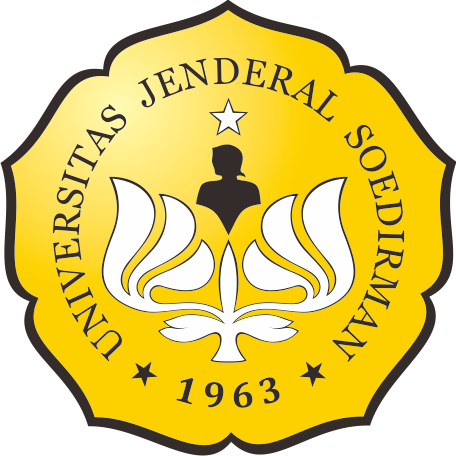 Laman ini dikelola oleh:
Penerbitan Fakultas Biologi
Universitas Jenderal Soedirman
Jalan dr. Suparno 63 Grendeng
Purwokerto 53122
Telepon: +62-281-625865
Email: biologi@unsoed.ac.id
Laman ini menggunakan:
OJS | Open Journal System
Software pengelolaan jurnal ilmiah online. Versi yang digunakan adalah 2.4.8.0.
Metadata artikel terdaftar di:
Crossref
Agen resmi internasional pendaftaran Digital Object Identifier (DOI)
Artikel jurnal ini terindeks: