Determination of Grouper Species of Subfamily Epinephelinae from Raja Ampat (West Papua) Region Using CO1 Gene Sequence
Abstrak
The Raja Ampat Islands, located near the heart of the "Coral Triangle" on Bird's Head Peninsula, West Papua, Indonesia are well known for its outstanding biological diversity and stunning marine and terrestrial habitats. Groupers (family Serranidae) has included as part of the 5 largest families associated with coral reefs on the Bird's Head region. The grouper identification was generally done on the basis of color patterns and morphological characters, but oftentimes these characters show intraspecific variations or differences in color patterns between juvenile and adult individuals. This study aims to confirm the type of grouper species that were obtained from the sport fishing activities around Raja Ampat Island. Species confirmation from subfamily of Epinephelinae determined by analyzing the number of differences of nucleotides and genetic distance on the sequence of the CO1 gene (Cytochrome oxidase subunit 1). A total of eight fish samples were successfully sequenced and aligned. Those samples consist of eight species belonging to the three genera namely Anyperodon, Epinephelus, and Cephalopolis.
Kata Kunci
Epinephelinae, CO1, sport fishing, genetic distance, grouper, nucleotide
Teks Lengkap:
PDF
Referensi
Alcantara SG, Yambot AV. 2016. Dna barcoding of commercialy important Grouper species (Percifromes, Serranidae) in the Philippines. Mitochondrial DNA 27 (6): 3837-3845.
Ariyanti Y, Farajallah A. 2019. Species confirmation of juvenile cloudy grouper, Epinephelus erythrurus (Valenciennes, 1828), based on a morphologic analysis and partial CO1 gene sequencing. Biodiversitas 20(3): 914-921.
Asensio L, Gonzalez I, Rojas M, Garcia T, Martin R. 2009. PCR-based methodology for the authentication of grouper (Epinephelus marginatus) in commercial fish fillets. Food cont 20 (7): 618-622.
Barber P, Boyce SL. 2006. Estimating diversity of Indo-Pacific coral reef stomatopods through DNA barcoding of stomatopod larvae. Proc R Soc Lond B. 273: 2053-2061.
Craig MT, Pondella DJ, Franck JPC, Hafner JC. 2001. On the status of the Serranid fish genus Epinephelus: Evidence for paraphyly based upon 16S rDNA sequence. Mol Phyl Evol. 19: 121-130.
Craig MT, Hastings PA. 2007. Molecular phylogeny of the groupers of the subfamily Epinephelinae (Serranidae) with a revised classification of the Epinephelini. Ichthyol Res. 54: 1-17.
Ding SX, Wang YH, Wang J, Zhuang X, Su YQ, You YZ, Li QF. 2006. Molecular phylogenetic relationships of 30 gruper species in China Seas based on 16S rDNA fragment sequences. Acta Zoologi Sinica.52 (3): 504-513.
Hall TA. 1999. Bioedit: a user-friendly biological sequence alignment editor and analysis program for Windows 95/98/NT. Nucl Acids Symp Ser. 4: 95-98.
Heemstra PC, Randall JE. 1993. FAO species catalogue: An annotated and illustrated catalogue of the grouper, rockcod, hind, coral grouper, and lyretail species known to date. Volume 16 Groupers of the world (Family Serranidae, subfamily Epinephelinae). Rome (IT): FAO of the United Nations.
Kimura M. 1980. A simple method for estimating evolutionary rate of base edsubstitions trough comparative studies of nucleotide sequences. J Mol Evol. 16: 111-120.
McKenna SA, GR Allen and S Suryadi (eds). 2002. A Marine Rapid Assessment of the Raja Ampat Islands, Papua Province, Indonesia. RAP Bulletin of Biological Assessment 22. Conservation International, Washington, DC.
Sachithanandam V, Mohan PM, Chaaithanya IK, Dhivya P, Baskara R. 2012. DNA barcoding, phylogenetic study of Epinephelus spp. from Andaman coastal region, India. Indian J Geo Mar Sci. 41(3): 203-211.
Tamura K., Stecher G., Peterson D., Filipski A., & Kumar S. 2013. MEGA6: Molecular Evolutionary Genetics Analysis version 6.0. Molecular Biology and Evolution30: 2725-2729.
Ward RD, Zemlak TS, Innes BH, Last PR, Hebert PD. 2005. DNA Barcoding of Australia's fish species. Phil Trans R Soc B. 360: 1847-1857.
Wong EHK, Hanner RH. 2008. DNA barcoding detect market substitution in North American seafood. Food Res Int. 41: 828- 837.
You X, Shu L, Li S, Chen j, Lou J, Lu J, Mu Q, Bai J, Xia Q, Chen Q. 2013. Construction of high-density genetic linkage maps for orange-spotted grouper Epinephelus coioides using multiplex shotgun genotyping. BMC Genetics. 14: 113.
Zhu S, Yang Y, Zheng W, Shen X, Zou J. 2008. Molecular phylogenetic relationship of Epinephelus base on sequences of mtDNA Cyt b. Front Biol China. 3 (2): 207-2.
Article Reads
Total:
755
Abstrak:
536
PDF:
219
Article Metrics
Metrics powered by PLOS ALM
Refbacks
Saat ini tidak ada refbacks.
Jumlah Kunjungan Harian
Satu bulan terakhir
Tampilkan laporan lengkap Google Analytics

di sini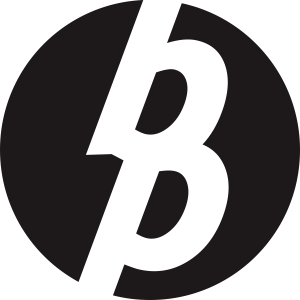 Laman ini dikelola oleh:
Bio Publisher
The Faculty of Biology Publishing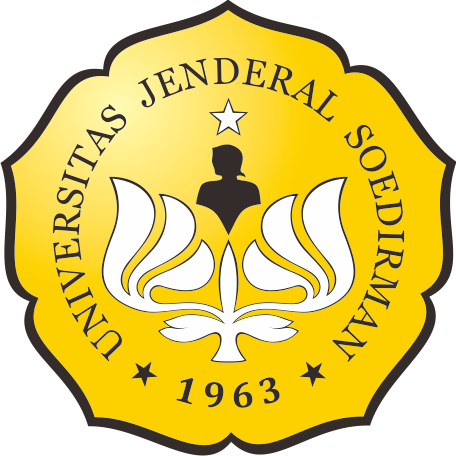 Laman ini dikelola oleh:
Penerbitan Fakultas Biologi
Universitas Jenderal Soedirman
Jalan dr. Suparno 63 Grendeng
Purwokerto 53122
Telepon: +62-281-625865
Email: biologi@unsoed.ac.id
Laman ini menggunakan:
OJS | Open Journal System
Software pengelolaan jurnal ilmiah online. Versi yang digunakan adalah 2.4.8.0.
Metadata artikel terdaftar di:
Crossref
Agen resmi internasional pendaftaran Digital Object Identifier (DOI)
Artikel jurnal ini terindeks: