Pengaruh Jenis dan Konsentrasi Bahan Nabati terhadap Perkembangan Aspergillus flavus pada Medium PDA dan Biji Kacang Tanah
Abstrak
An experiment aimed to obtain botanical fungicide and its concentration to inhibit the growth of Aspergillus flavus was done in the mycology laboratory, Indonesia Legume and Tuber Crops Research Institute, Malang on June–August 2003. Kancil and Mahesa varieties of groundnut,  A. flavus  fungus, garlic, onion and ginger were used in this experiment.  The effectiveness of botanical fungicide extracts to inhibit A. flavus on PDA was done by culturing A. flavus (5 mm diameter) in the petridish ( θ = 9 cm). This experiment was arranged in a factorial completely randomized design with 5 replications. Factor A was botanical fungicide extracts (garlic, onion, ginger, and sterile water) and factor B was botanical fungicide concentrations (10%, 15%, 20%, dan 25%). The level concentration of botanical fungicide extracts  were poured into Petridish containing PDA medium before culturing A. flavus. The growth diameter of A. flavus was measured as a parameter. A similar experiment for testing  the effectiveness of botanical fungicide extracts to inhibit A. flavus was also done on groundnut kernel.  It was arranged in completely randomized design factorial, 3 replications. Fifty groundnut kernels were dipped on botanical fungicide extract for 3 minutes, placed on plastic tray (30 x 24 x 5 cm3) and layered with wet tissue sterile before used. After botanical fungicide extracts on kernels were air dried, the kernels were inoculated with spore suspension (approximately 104 spore/ml). Disease intensity of A. flavus was measured as a parameter. The result showed that the garlic extract treatment was more effective than those of onion extract, ginger extract and without botanical fungicide. The growth rate of  colony diameter of  A. flavus on PDA medium were 0.15 cm, 3.88 cm, 2.59 cm, and 4.30 cm respectively. The used of garlic extract at a concentration 10% on PDA could inhibit colony diameter growth of A. flavus by 97% as compared to without botanical fungicide extract. The garlic extract treatment, onion extract, ginger extract and without botanical fungicide extract showed that disease intensity A. flavus on groundnut kernels were 13.21%, 22.00%, 20.74%, and 25.18% respectively. An effective concentration to inhibit A. flavus infection on groundnut kernels was achieved by using garlic extract 20%. The use of its extract could reduce 73% of disease intensity. This result was different from the treatment on PDA. This was due to the ability of A. flavus to degrade cell walls. This process takes time meanwhile much of botanical fungicides extract have evapoured.
Kata Kunci
Arachis hypogea, A. flavus, botanical fungicide
Teks Lengkap:
PDF
Referensi
Adetumbi, M., G. T. Javor, and B.H.S. Lau. 1986. Allium sativum (garlic) inhibits lipid synthesis by Candida albicans. Antimicrobial Agents Chemotherapy. 30: 499-501.
Machmud, M. 1989. Groundnut aflatoksin problems in Indonesia. P: 215 – 222. In Mc Donald, D. and V. K. Mehan (eds.). Aflatoksin contaminant of groundnut Proceedings of the International Workshop. ICRISAT Centre, India.
O'Gara, E. A. , D. J. Hill, and D. J. Maslin. 2000. Activities of garlic oil, garlic powder, and their diallyl constituent against Helicobacter pylory. Applied and Environmental Microbiology. 66 (5). p: 2269 – 2273.
Porter, D. M., Donald H. Smith, and R. Rodriguez-Kabana. 1984. Compendium of Peanut Diseases. The American Phytopathological Society. 73 p.
Rees, L. P., S. F. Minney, N. T. Plummer, J. H. Slater, and D. A. Skyrme. 1993. A quantitative assesment of antimicrobial activity of garlic (Allium sativum). World. J. Microbiol. Biotechnol. 9: 303 – 307.
Ross, Z. M., E. A. O'Gara, H. V. Sleightholme, D. J. Hill, and D. J. Maslin. 2001. Antimicrobial properties of garlic oil against human enteric bacteria: Evaluation of methodologies and comparisons with garlic oil sulfides and garlic powder. Applied and Environmental Microbiology. 67 (1). p: 475 – 480.
Sharma, A., S. R. Padwal-Desai, G. M. Tewari, and C. Bandyopadhyay. 1981. Factors affecting antifungal activity of onion extractives against aflatoxin-producting fungi. Journal of Food Science 46: 665 - 668
Woloshuk, C. P., J. R. Cavaletto, dan T. E. Cleveland. 1997. Inducer of aflatoxin biosynthesis from colonized maize kernels are generated by an amylase activity from Aspergillus flavus. Phytopathology 87:164 – 169.
Yulineri, T., R. Hardiningsih, dan Suciatmih. 1997. Keberadaan kapang pada gaplek: pengaruh terhadap kualitas dan daya simpan. Berita Biologi 4 (1) : 27 – 34. Puslitbang Biologi, LIPI.
Article Reads
Total:
1223
Abstrak:
351
PDF:
872
Article Metrics
Metrics powered by PLOS ALM
Refbacks
Saat ini tidak ada refbacks.
Jumlah Kunjungan Harian
Satu bulan terakhir
Tampilkan laporan lengkap Google Analytics

di sini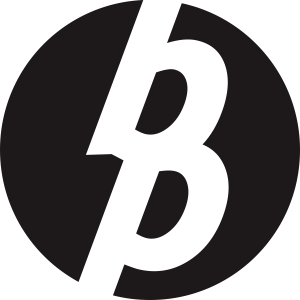 Laman ini dikelola oleh:
Bio Publisher
The Faculty of Biology Publishing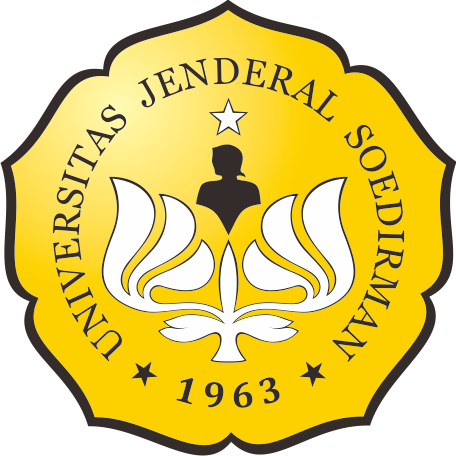 Laman ini dikelola oleh:
Penerbitan Fakultas Biologi
Universitas Jenderal Soedirman
Jalan dr. Suparno 63 Grendeng
Purwokerto 53122
Telepon: +62-281-625865
Email: biologi@unsoed.ac.id
Laman ini menggunakan:
OJS | Open Journal System
Software pengelolaan jurnal ilmiah online. Versi yang digunakan adalah 2.4.8.0.
Metadata artikel terdaftar di:
Crossref
Agen resmi internasional pendaftaran Digital Object Identifier (DOI)
Artikel jurnal ini terindeks: