Transfer Gen Penanda Pada Kentang (Solanum tuberosum L.) CV Panda dan Atlantik dengan Bantuan Agrobacterium
Abstrak
This research was carried out to evaluate the efficiency of marker gene transfer of potato (Solanum tuberosum L.) explant tissues, which were co-cultivated with Agrobacterium tumefaciens strain LBA 4404 carrying binary vector pBI121. Nodes and leaf segments from shoot cultures of Panda and Atlantic cultivars were used as explants. The marker gene transfer procedure was initiated with explant pre-conditioning, followed with co-cultivating and selecting of putative transformant cells. Explants were pre-conditioned over-night in callus induction medium containing basal medium of MS (Murashige & Skoog, 1962) supplemented with 5 mg/l naphthalene acetic acid (NAA) and 0.1 mg/l benzyl adenine. After 10 min. inoculation in  A. tumefaciens suspension, explants were co-cultivated for 1, 3, 5, 7 and 9 days. After co-cultivation, explant tissues were placed on callus induction medium added with 150 mg/l kanamycin. Successful marker gene transfer was calculated as the percentage of total explants producing callus on selection medium. Results showed that more co-cultivated nodal explants became resistant to kanamycin than co-cultivated leaf explants. The highest efficiency of transformation (45%) of nodal explants was observed in Panda cultivar whereas that in Atlantik was only 30%. The most efficient transformation of leaf explants was observed in Panda cultivar (20%) whereas that in Atlantik was15%. The PCR analysis detected the presence of NPTII gene in transgenic tissues.
Kata Kunci
Agrobacterium tumefaciens strain LBA4404, Solanum tuberosum, pBI121; marker gene, kanamycin
Teks Lengkap:
PDF
Referensi
Anggraini, R. 2002. Transfer Gen Penanda pada Tembakau dengan Bantuan Agrobacterium. Skripsi Sarjana Biologi. ITB
An, G., Ebert, P.R., Mitra, A. dan Ha, S.B. 1988. Binary Vektor. Plant Molecular Biology Manual A3. Kluwer Academic Publisher, Dordrecht, Belgium. pp. 1-19.
Chabaud, M., Passiatore, J.E., Cannon, F. Dan Buchanan Wollaston, V. 1988. Parameters Affecting the Frequency of Kanamycin Resistant Alfalfa Obtained by Agrobacterium tumefaciens Mediated Transformation. Plant Cell Rep. 15:512-516.
Chan, M., Chen, L. Dan Chang, H. 1995. Expression of Bacillus thuriengensis (B.t.) Insecticidal Crystal Protein Gene in Transgenic Potato. Botanical Bulletin of Academica Sinica. 37:17-23.
Canedo, V., Benavides. J., Golmirzaie. A., Cisneros. F., Ghislain. M., dan Lagnaoui, A. 1998. Assesing Bt-Transformed Potatoes for Potato Tuber Moth, Phthorimaea operculella (Zeller), Management. CIP Progress Report 1997-1998. pp. 161-169.
Davis, M.E., Lineberger, R.D., dan Miller, A.R. 1991. Effects of Tomato Cultivar, Leaf Age, and Bacterial Strain on Transformation by Agrobacterium tumefaciens. Plant Cell Tissue and Organ Culture.24: 115-121.
Doyle, J.J. dan Doyle, J.L. 1990. Isolation of Plant DNA from Fresh Tissue. Focus. 12:13-15
Geetha, N., Venkatachalam, P. dan Rao, G.R. 1997. Factors Influencing Production of Agrobacterium Mediated Genetically Transformed Calli and Plant Regeneration in Blacgram (Viga mungo L. Hepper). Plant Tiss. Cult. 7:149-152.
Goodman, R.N. 1959. The Influence of Antibiotics on Plants and Plant Disease Control. Dalam : Antibiotics their Chemistry and Non-Medical Uses. Ed. Golberg, H.S., D. Van. Nostrand Company, Inc. New York. pp. 357.
Graham, J., McNicol, R.J. dan Kumar, A. 1990. Use of the GUS Gene as a Selectable Marker for Agrobacterium-mediated Transformation of Rubus. Plant Cell, Tissue and Organ Culture. 20:35-39.
Jaffe, W., dan Rojas, M. 1994. Transgenic Potato Tolerant to Freezing.
Biotechnology and Development Monitor. 18:10-15.
Janakiraman, V., Steinau, M., McCoy, S.B., dan Trick, H.N. 2002. Recent Advances in Wheat Transformation. In Vitro Cell. Dev. Biol.-Plant. 38:404-414.
Jones, P.G. dan Sutton, J.M.. 1997. Plant Molecular Biology. Essential Technigues. John Wiley & Sons Ltd. Inggris. pp. 178-179.
Kamilah, H. 2000. Pengaruh Antibiotik terhadap Potongan Daun Jati (Tectona grandis, L.F) secara in Vitro. Skripsi Sarjana Biologi ITB. Bandung.
Lakhsmi-Sita, G., G.L. Sreenivas, and Anirban Bhattacharya. 1998. Agrobacterium¬-mediated Transformation of Sandalwood (Santalum album L.) a Tropical Forest Tree. Plant. Tiss. Cult. & Biotech. 4: 189-195.
Muthukumar, B., Mariamma, M., Veluthambi, K. dan Gnanam, A. 1996. Genetic Transformation of Cotyledon Explants of Cowpea (Vigan unguiculata L. Walp) using Agrobacterium tumefaciens. Plant Cell Rep. 15:980-985.
Orlikowska, T.K, Cranston, Harwood J, dan Dyer, W.E. 1995. Factors Influencing Agrobacterium tumefaciens-mediated Transformation and Regeneration of the Safflower Cultivar 'Centennial'. Plant Cell, Tissue and Organ Culture. 40: 85-91.
Sambrook, J., E.F. Fritscheh, and T. Maiatis. 1989. Molecular Cloning, A. Laboratory Manual. Second Edition. CSH Laboratory Press. New York. pp. 6.3-6.15.
Torres, C.A., Ferreira, A.T., Melo, E., Romano, E., Campos, I.E., Peters, A., Buso, J.A., dan Monte, D.C. Transgenic Potato. Transgenic Plants of Achat Potato Resistent to the Mosaic Virus (PVY). BiotechnologiaCiencia & Desenvolvimento No. 7.
Venkatachalam, P., Geetha, N., Jayabalan, N., Saravanababu, Sita, L. 1998. Agrobacterium-Mediated Genetic Transformation of Groundnut (Arachis hypogaea L): An Assessment of Factors Affecting Regeration of Transgenic Plants. J. Plant. Res. 111:565-572.
Walden, R. 1993. Cell Culture, Transformation and Gene Technology. Dalam Plant Biochemstry and Molecular Biology. John Wiley & Sons Ltd.
Article Reads
Total:
5942
Abstrak:
573
PDF:
5369
Article Metrics
Metrics powered by PLOS ALM
Refbacks
Saat ini tidak ada refbacks.
Jumlah Kunjungan Harian
Satu bulan terakhir
Tampilkan laporan lengkap Google Analytics

di sini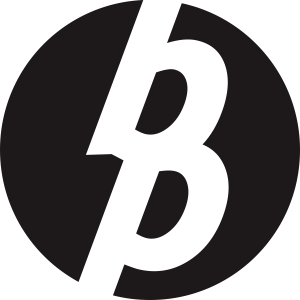 Laman ini dikelola oleh:
Bio Publisher
The Faculty of Biology Publishing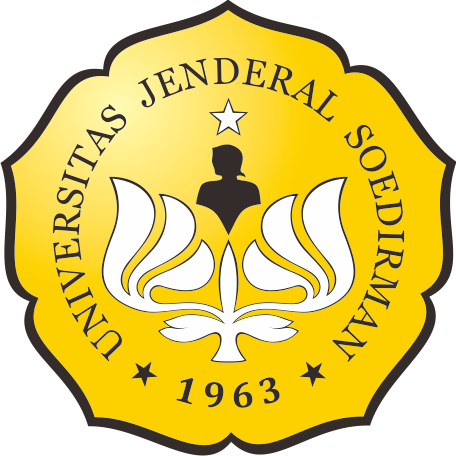 Laman ini dikelola oleh:
Penerbitan Fakultas Biologi
Universitas Jenderal Soedirman
Jalan dr. Suparno 63 Grendeng
Purwokerto 53122
Telepon: +62-281-625865
Email: biologi@unsoed.ac.id
Laman ini menggunakan:
OJS | Open Journal System
Software pengelolaan jurnal ilmiah online. Versi yang digunakan adalah 2.4.8.0.
Metadata artikel terdaftar di:
Crossref
Agen resmi internasional pendaftaran Digital Object Identifier (DOI)
Artikel jurnal ini terindeks: