Aktivitas Protease, Amilase dan Lipase Digesti Ikan Medaka (Oryzias javanicus) yang Tertangkap di Segara Anakan Cilacap
Abstrak
Ikan  medaka (Oryzias javanicus) yang berasal dari Segara Anakan Cilacap memiliki potensi sebagai biondikator perairan payau. Kajian karakter fisiologi O javanicus belum banyak dilakukan sehingga perlu ada informasi dasar untuk domestikasi. Tujuan penelitian ini untuk mengetahui perubahan aktivitas protease, amilase dan lipase digesti ikan medaka pada ukuran tubuh berbeda yang ditangkap dari Segara Anakan, Kabupaten Cilacap pada salinitas yang berbeda.  Penelitian dilakukan dengan metode survey. Sampel ikan medaka diambil dari 3 stasiun dengan salinitas yang berbeda (10, 15 dan 20 ppt) dan diulang sebanyak 3 kali. Ikan medaka dikelompokkan menjadi 3 ukuran berbeda, yaitu (1) 0,063±0.01g (kecil), (2) 0,153±0.03 g (sedang), serta (3) 0,287±0.03 g (besar). Pengukuran aktivitas enzim dilakukan dengan metode spektrofotometri. Hasil penelitian menunjukkan bahwa ukuran tubuh dan salinitas yang berbeda berpengaruh nyata (P<0,05) terhadap aktivitas protease, amilase dan lipase digesti ikan medaka. Ikan medaka berukuran besar menghasilkan aktivitas enzim digesti lebih tinggi dibandingkan dengan ukuran tubuh kecil pada masing-masing salinitas. Namun pada salinitas 15 ppt, amilase dan lipase menunjukkan aktivitas yang seragam di antara ukuran tubuh berbeda. Semakin tinggi salinitas maka aktivitas protease, amilase dan lipase menjadi semakin rendah. Namun, pada salinitas 10-20 ppt menunjukkan aktivitas amilase (ukuran kecil dan sedang) dan lipase (ukuran kecil) yang sama. Simpulan dari hasil penelitian ini adalah aktivitas protease, amilase dan lipase organ digesti ikan medaka yang berasal dari Segara Anakan, Cilacap mengalami peningkatan seiring dengan semakin meningkatnya ukuran tubuh dan menurunnya salinitas lingkungan.
Kata Kunci
Enzim Digesti; Oryzias javanicus; Salinitas; Segara Anakan; Ukuran tubuh
Teks Lengkap:
PDF
Referensi
Airin, D. Y., dan Lumenta, C., 2015. Pakan diameter berbeda bagi pertumbuhan benih sidat (Anguilla sp). e-Journal BUDIDAYA PERAIRAN, 3(3), pp. 30-41
Al–Gadri S.F, Susilo, U., and Priyanto, S. 2014. Aktivitas protease dan amilase pada hepatopankreas dan intestine ikan nilem (Osteochilus Hasselti C.V.). Scripta Biologica, 1(1), pp.43–48.
Barman, UK., Jana, S. N., Garg, S. K., Bhatnagar, A. & Arasu, A.R.T. 2005. Effect of inland water salinity on growth, feed conversion efficiency and intestinal enzyme activity in growing grey mullet, Mugil cephalus (Linn.): Field and laboratory studies. Aquaculture International, 13, pp.241–256.
Barman, UK., Garg, S.K. & Bhatnagar, A. 2012. Effect of different salinity and ration levels on growth performance and nutritive physiology of milkfish, Chanos chanos (Forsskal) – Field and laboratory studies. Fisheries and Aquaculture Journal, Vol. 2012 (FAJ-53), pp.1-11.
Chakrabarti, R., Rathore, R.M., Mittal, P. & Kumar, S. 2006. Functional changes in digestive enzymes and characterization of proteases of silver carp (♂) and bighead carp (♀) hybrid, during early ontogeny. Aquaculture, 253, pp.694–702.
Chang, C-H. Yang, W-K, Lin, C-H., Kang, C.-K., Tang, C-H. & Lee, T-H. 2016. FXYD11 mediated modulation of Na+/K+-ATPase activity in gills of the brackish medaka (Oryzias dancena) when transferred to hypoosmotic or hyperosmotic environments. Comparative Biochemistry and Physiology Part A: Molecular & Integrative Physiology, 194, pp.19–26.
Chen, T.H., Chou, S-M., Tang, C.-H., Chen, C-Y., Meng, P-J., Ko, F-C. & Cheng, J-O. 2016. Endocrine disrupting effects of domestic wastewater on reproduction, sexual behavior, and gene expression in the brackish medaka Oryzias melastigma. Chemosphere, 150, pp.566–575.
Daryoush, K. & Ismail, A. 2014. Metallothionein-like protein levels in Java medaka fish (Oryzias javanicus) exposed to different concentrations of cadmium. Walailak J. Sci. and Tech., 11(10), pp.883-893.
Dong, X., Li, Y., Zhang, L., Zuo, Z., Wang, C. & Chen, M. 2016. Influence of difenoconazole on lipid metabolism in marine medaka (Oryzias melastigma). Ecotoxicology, 25 (5), pp.982-990.
Furne, M.C. Hidalgo, A. Lo´pez, M. Garcı´a-Gallego, A.E. Morales, A. Domezain, J. Domezaine´, A. Sanz. 2005. Digestive enzyme activities in adriatic sturgeon Acipenser naccarii and rainbow trout Oncorhynchus mykiss. A comparative study, Aquaculture, 250, pp.391– 398.
Gheisvandi, N., Hajimoradloo, A., Ghorbani, R., & Hoseinifar, S. H. 2015. The Effects of gradual or abrupt changes in salinity on digestive enzymes activity of Caspian kutum, Rutilus kutum (Kamensky, 1901) larvae. J. Appl. Ichthyol, 31, pp.1107–1112.
Gu, M., Bai, N. & Kortner, T.M. 2017. Taurocholate supplementation attenuates the changes in growth performance, feed utilization, lipid digestion, liver abnormality and sterol metabolism in turbot (Scophthalmus maximus) fed high level of plant protein. Aquaculture, 468, pp.597–604.
Hamed, S. S., Jiddawi, N.S. & Bwathondi, P.O.J. 2016. Effect of salinity levels on growth, feed utilization, body composition and digestive enzymes activities of juvenile silver pompano Trachinotus blochii. International Journal of Fisheries and Aquatic Studies, 4(6), pp.279-283.
Hana dan Sari, I.G.A.A.R.P. 2013. Kajian aspek fisiologi ikan medaka (Oryzias javanicus) yang tertangkap di perairan segara anakan. Prosiding Seminar Nasional "Pengembangan Sumber Daya Pedesaan dan Kearifan Lokal Berkelanjutan III" LPPM Universitas Jenderal Soedirman, Purwokerto.
Hani Y.M.I, Marchand, A., Turies. C., Kerambrun, E., Palluel, O., Bado-Nilles, A., Beaudouin, R., Porcher, J-M., Geffard, A., Dedourge-Geffard, O. 2018. Digestive enzymes and gut morphometric parameters of threespine stickleback (Gasterosteus aculeatus): Influence of body size and temperature. PLoS ONE, 13(4), e0194932. https://doi.org/10.1371/journal.pone.0194932.
Inoue, K. & Takei, Y. 2002. Diverse adaptability in Oryzias species to high environmental salinity. Zoological Science, 19(7), pp.727-734.
Klahan, R., Areechon, N., Yoonpundh, R. & Engkagul, A. 2009. Characterization and activity of digestive enzymes in different sizes of nile tilapia (Oreochromis niloticus L.). Kasetsart J. (Nat. Sci.), 43, pp.143 – 153.
Larassagita, A. F., Hana, Susilo, U. 2018. aktivitas tripsin-like dan kimotripsin-like pada ikan sidat tropik Anguilla bicolor McClelland. Scripta Biologica, 5(1), pp.55-60.
Li, A.J., Leung, P. T.Y., Bao, V.W.W., Lui, G.C.S. & Leung, K.M.Y. 2015. Temperature-dependent physiological and biochemical responses of the marine medaka Oryzias melastigma with consideration of both low and high thermal extremes. Journal of Thermal Biology, 54, pp.98–105.
Liu, Z-F, Gao, X-Q., Yu, J-X., Qian, X-M., Xue, G-P., Zhang, Q-Y., Liu, B-L. & Hong, L. 2017. Effects of different salinities on growth performance, survival, digestive enzyme activity, immune response, and muscle fatty acid composition in juvenile American shad (Alosa sapidissima). Fish Physiol Biochem, 43(3), pp.761-773.
Lowry, O.H., Rosebrough, N.J., Farr, A.L. & Randall, R.J. 1951. Protein measurement with the folin phenol reagent. The Journal of Biological Chemestry, 1, pp.265-275.
Markweg, H., Lang, M.S. & Wagner, F. 1995. Dodecanoic acid inhibition of lipase from Acinetobacter sp. OPA 55. Enz. Microb. Tech, 17, pp.512–516.
Ming-Zhong, L., Rui-Zhang, G., Heng, J. 2015. Effects of the salinity on the growth performance and digestive enzyme activities of Anguilla marmorata elver and A. bicolor pacifica elver. Acta Hydrobiologica Sinica, 39(4), pp.653-660.
Moutou, K.A., Panagiota Panagiotaki, P. & Mamuris, Z. 2004. Effects of salinity on digestive protease activity in the euryhaline sparid Sparus aurata L.: A preliminary study. Aquaculture Research, 35, pp.912-914.
Nurhayati, Utomo, N.B.P. & Setiawati, M. 2014. Perkembangan enzim pencernaan dan pertumbuhan larva ikan lele dumbo, Clarias gariepinus Burchell 1822, yang diberi kombinasi cacing sutra dan pakan buatan. Jurnal Iktiologi Indonesia, 14(3), pp.167-178.
Odedeyi, D. O. & Fagbenro, O. A. 2010. Feeding habits and digestive enzyme in the gut of Mormyrus rume (Valenciennes 1846) (Osteichthyes Mormyridae). Tropical Zoology, 23, pp.75-89.
Pujante, I.M., Diaz-Lopez, M., Mancera, J.M. & Moyano, F.J. 2016. Characterization of digestive enzymes protease and alpha-amylase activities in the thick-lipped grey mullet (Chelon labrosus, Risso 1827). Aquaculture Research, pp.1-10. doi: 10.1111/are.13038.
Rungruangsak-Torrisen, K., Moss, R., Andresen, L.H., Berg, A. & Waagbo, R. 2006. Different expression of trypsin and chymotrypsin in relation to growth in Atlantic salmon (Salmo salar L.). Fish Physiology and Biochemistry. 32: 7-23.
Sakamoto, T., Kozaka, T., Takahashi, A., Kawauchi, H., & Ando, M. 2001. Medaka Oryzias latipes as a model for hypoosmoregulation of euryhaline fishes. Aquaculture, 193, pp.347–354.
Savona, B., Tramati, C., & Mazzola, A. 2011. Digestive enzymes in larvae and juveniles of farmed Sharpsnout Seabream (Diplodus puntazzo) (Cetti, 1777). The Open Marine Biology Journal, 5(1), pp.47–57. http://dx.doi.org/10.2174/1874450801105010047.
Susilo, U., Yuwono, E., Rachmawati, F.N., Priyanto, S. & Hana. 2015. Karakteristik enzim digesti protease dan amilase Ikan Gurami (O. gouramy Lac.) pada fase pertumbuhan. Biosfera, 3(2), pp.134-142. http://dx.doi.org/10.20884/1.mib.2015.32.2.3050.
Susilo, U., Sukardi, P., Affandi, R. 2018. The age dependent activities of digestive enzymes in Rasbora, Rasbora lateristriata Blkr., (Pisces: Cyprinidae). Molekul, 13(1), pp.80 – 91.
Taufik, M., Hana, Susilo, U. 2017. Aktivitas protease dan amilase pada ikan sidat, Anguilla bicolor McClelland. Scripta Biologica, 4(3), pp.183–188 https://doi.org/10.20884/1.SB.2017.4.3.418.
Tsuzuki, M.Y., Sugai, J.K., Maciel, J.S., Francisco, C.J., & Cerqueira, V.R. 2007. Survival, growth and digestive enzyme activity of juveniles of the fat snook (Centropomus parallelus) reared at different salinities. Aquaculture, 271, pp.319–325.
Umalatha, Sridhar, N, Kushwaha, JP, Gangadhar, B. 2016. Digestive enzyme activities in different size groups and segments of the digestive tract in Labeo rohita (Day, 1878). J. Aquac. Mar. Biol., 4(5), 00098. DOI: 10.15406/jamb.2016.04.00098.
Vargas-Chacoff, L., Saavedra, E., Oyarzun, R., Martinez-Montano, E., Pontigo, J. P., Yanez, A., Ruiz-Jarabo, I., Mancera, J. M., Ortiz, E. & Bertran, C. 2015. Effects on the metabolism, growth, digestive capacity and osmoregulation of juvenile of Sub-Antarctic Notothenioid fish Eleginops maclovinus acclimated at different salinities. Fish Physiol. Biochem., 41(6), pp.1369-1381.
Woo, S., Denis, V. & Yum, S. 2014. Transcriptional changes caused by bisphenol a in Oryzias javanicus, a fish species highly adaptable to environmental salinity. Mar. Drugs, 12, pp.983-998.
Yang, W-K., Kang, C-K., Chang, C-H., Hsu, A-D., Lee, T-H. & Hwang, P-P. 2013. Expression profiles of branchial FXYD proteins in the brackish Medaka Oryzias dancena: A potential saltwater fish model for studies of osmoregulation. PLoS ONE, 8(1), e55470.
Yusof S., Ismail, A., Koito, T., Kinoshita, M. & Inoue, K. 2012. Occurrence of two closely related ricefishes, Javanese medaka (Oryzias javanicus) and Indian medaka (O. dancena) at sites with different salinity in Peninsular Malaysia. Environ. Biol. Fish, 93, pp.43–49.
Yusof, S., Ismail, A. & Alias, M. S. 2014. Effect of glyphosate-based herbicide on early life stages of Java medaka (Oryzias javanicus): A potential tropical test fish. Marine Pollution Bulletin, 85 (2), pp.494–498.
Article Reads
Total:
335
Abstrak:
204
PDF:
131
Article Metrics
Metrics powered by PLOS ALM
Refbacks
Saat ini tidak ada refbacks.
Jumlah Kunjungan Harian
Satu bulan terakhir
Tampilkan laporan lengkap Google Analytics

di sini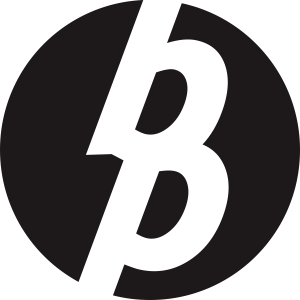 Laman ini dikelola oleh:
Bio Publisher
The Faculty of Biology Publishing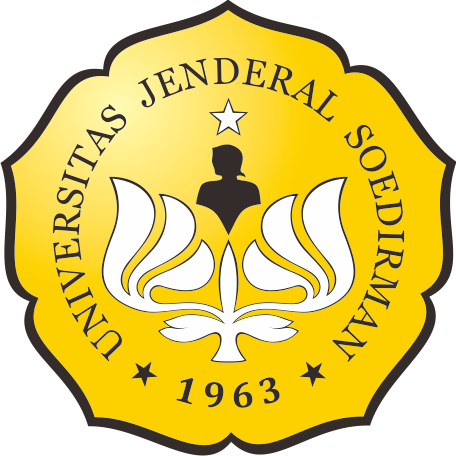 Laman ini dikelola oleh:
Penerbitan Fakultas Biologi
Universitas Jenderal Soedirman
Jalan dr. Suparno 63 Grendeng
Purwokerto 53122
Telepon: +62-281-625865
Email: biologi@unsoed.ac.id
Laman ini menggunakan:
OJS | Open Journal System
Software pengelolaan jurnal ilmiah online. Versi yang digunakan adalah 2.4.8.0.
Metadata artikel terdaftar di:
Crossref
Agen resmi internasional pendaftaran Digital Object Identifier (DOI)
Artikel jurnal ini terindeks: