Ligninolytic Activity of Fungi Isolated from Empty Fruit Bunch of Oil Palm (Elaesis guineensis Jacq.)
Abstrak
Lignin is a natural polymer and plays an important role as a compound of plant cell wall constituent. A study about the degradation of lignin in the environment has been receiving considerable attention because the complex structure and difficult to be degraded compared to the degradation of others plant cell wall constituent. A study to determine the activity of the ligninolytic enzyme (lignin peroxidase, manganese peroxidase and laccase) of fungi isolated from oil palm empty fruit bunch. This study has been done with a screening of ligninolytic activity using potato dextrose agar supplemented with tannic acid (0,1%), showed that two out of five fungal isolates have ligninolytic activity. The highest activity of lignin peroxidase was produced by SN2 isolatesi.e. 9.677U ml-1, whereas the highest activity of manganese peroxidase and laccase was produced by SN3isolates i.e.1.942 U ml-1 and 1.846 U m-1 respectively.
Kata Kunci
laccase, ligninolytic, lignin peroxidase, manganese peroxidase, oil palm empty fruit bunch
Teks Lengkap:
PDF
Referensi
Artiningsih Artiningsih, T. 2006. Aktivitas Lignolitik Jenis Ganoderma pada Berbagai Sumber Karbon. Biodiversitas. 7(4): 307-311.
Badalyan, S., Szafranski., Hoegger, P., Gonzalez, N., Majcherczyk, A & Kues, U. 2011. New Armenian Wood-Associated Coprinoid Mushrooms: Coprinopsis strossmayeri and Coprinellus aff. Radians. Diversity. 3: 136-154.
Bonnen, A. M., Anton. L. H & Orth. A. B. 1994. Lignin-degrading enzymes of the commercial button mushroom, Agaricus bisporus. Appl. Environ.Microbiol. 60(3): 960-965.
Dey S., T.K. Maiti & B.C. Bhattacharyya. 1994. Production of Some Extracellular Enzymes by A Lignin Peroxidase-Producing Brown Rot Fungus, Polyporus ostreiformis, and Its Comparative Abilities for Lignin Degradation and Dye Decolorization. Appl. Environ. Microbiol. 60: 4216-4218.
Faizi, M., Shahriman., Majid, A., Shamsul., Basah., Cheng., Afendi, M., Zuradzman., Khairunizam & Hazry. 2016. An overview of the Oil Palm Empty Fruit Bunch (OPEFB) potential as reinforcing fibre in polymer composite for energy absorption applications. Matec Web of Conferences. 90: 1-9.
Isroi., Ishola, M., Millati, R., Syamsiah, S., Cahyanto, M., Niklasson, C & Taherzadeh, M. 2012. Structural Changes of Oil Palm Empty Fruit Bunch (OPEFB) after Fungal and Phosphoric Acid Pretreatment. Molecules. 17: 14997.
Kalra, K., Chaucan, R., Shavez, M & Sachveda, S. 2013. Isolation of Laccase Producing Trichoderma Spp. and Effect of PH and Temperature On Its Activity. International Journal of ChemTech Reasearch. 5(5): 2229-2235.
Kanwal H & Reddy M. 2011. Effect of carbon, nitrogen sources and inducers on ligninolytic enzyme production by Morchella crassipes. World. J. Microbiol. Biotechnol. 27: 687–691
Masalu, R. 2016. Ligninolytic Enzymes of the Fungus Isolated from Soil Contaminated with Cow Dung. Tanz. J. Sci. 42: 86-93.
Nishida, T., Y. Kashino, A. Mimura & Takahara. 1988. Lignin Biodegradation by Wood-Rotting Fungi I. Screening of Lignin-Degrading Fungi. Makuzai Gakkaishi. 34: 530-536.
Subowo. Y.B. & Corazon. 2010. Seleksi Jamur Tanah Pengurai Lignin dan PAH Dari Beberapa Lingkungan di Bali. Berita Biologi. 10(2): 227-233.
Sudiyani, Y., Sembiring. C. K., Hendarsyah. H & Alawiyah, S. 2010. Alkaline Pretreatment and Enzymatic Saccharification of Oil Palm Empty Fruit Bunch Fiber for Ethanol Production. Menara Perkebunan. 78(2): 70-74.
Wong, S. 2008. Structure and Action Mechanism of Ligninolitic Enzymes. Appl Biochem Biotechnol. 157: 174-209.
Xu, C., Ma, F & Zhang, X. 2009. Lignocellulose degradation and enzyme production by Irpex lacteus CD2 during solidstate fermentation of corn stover. J Biosci Bioeng. 108: 372-375
Article Reads
Total:
874
Abstrak:
480
PDF:
317
Article Metrics
Metrics powered by PLOS ALM
Refbacks
Jumlah Kunjungan Harian
Satu bulan terakhir
Tampilkan laporan lengkap Google Analytics

di sini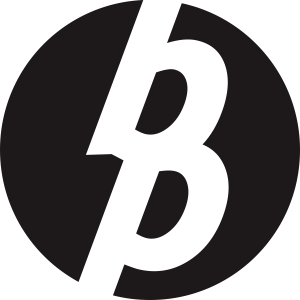 Laman ini dikelola oleh:
Bio Publisher
The Faculty of Biology Publishing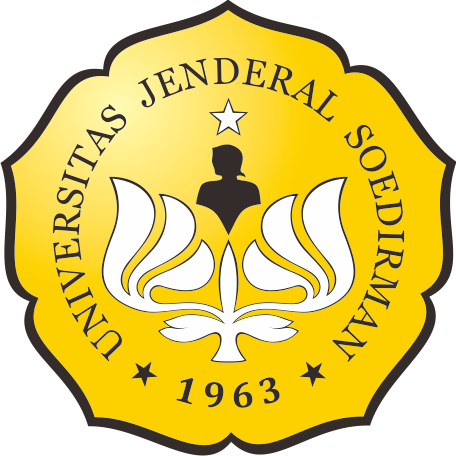 Laman ini dikelola oleh:
Penerbitan Fakultas Biologi
Universitas Jenderal Soedirman
Jalan dr. Suparno 63 Grendeng
Purwokerto 53122
Telepon: +62-281-625865
Email: biologi@unsoed.ac.id
Laman ini menggunakan:
OJS | Open Journal System
Software pengelolaan jurnal ilmiah online. Versi yang digunakan adalah 2.4.8.0.
Metadata artikel terdaftar di:
Crossref
Agen resmi internasional pendaftaran Digital Object Identifier (DOI)
Artikel jurnal ini terindeks: