Somatic Embryogenesis Formation from Immature Male Flower of Banana cv. Nangka
Abstrak
The plantain banana (cultivar nangka) is among the most valued crop plants in the tropical world. However, the commercially attainable yields are very low compared to other food crops. Somatic embryogenesis has the great potential for rapid and efficient regeneration of plantlets and offers opportunities for large-scale production of plant material. Genetic modification on embryogenic structure offers the opportunity to add desirable gene characteristic. The objective of this study was to evaluate the different medium combination for the induction and optimization of embryogenic formation from immature male flowers. The explants of inflorescence was sampled one month after bunch emergence and approximately 15-20 cm below the last female flower hand. Response of explants and percentage of inflorescence clusters forming nodular callus were recorded and noted. Result of the experiment showed that embryogenic callus could be induced from immature male flowers. The initiation of callus indicated of flower cluster responded to form globular embryogenic callus (49.7% ± 5.2), whereas the percentage of flower cluster responding to form nodular callus was 39.2 % ± 5.3. The highest response of explants forming nodular callus was from flower of rows 12 and 13  (60%).
Kata Kunci
somatic embryogenesis, banana cv. Nangka, immature male flower, callus
Teks Lengkap:
PDF
Referensi
Ammirato, P.V and Y. Yamada. 1983. Handbook of Plant Cell Culture. Vol.I Techniques for Propagation & Breeding. Mac Millan. New York: 82-120.
Banerjee, N and E. De Langhe. 1985. A tissue culture technique for rapid clonal propagation and storage under minimal growth conditions of Musa (Banana and Plantain). Plant Cell Rep 14: 351-354.
Becker, D.K, Dugdale B, Smith M.K, Harding R.M and J.L. Dale. 2000. Genetic transformation of cavendish banana (Musa spp. AAA group) cv.'Grand Naine' via microprojectile bombardment. Plant Cell Rep 19: 229-234.
Crouch, J.H, Vuylsteke D, and R.Ortiz. 1998. Perspectives on the application of biotechnology to assist the genetic enhancement of plantain and banana (Musa spp.). Plant Biotech 1 (1) : 1-18.
Cronauer, S and A.D. Krikorian. 1984. Rapid multiplication of bananas and plantains by in vitro shoot tip culture. Hort Sci 19 : 234 - 235.
Escalant, J.V, Teisson C and F. Cote. 1994 Amplified somatic embryogenesis from male flowers of triploid banana and plantain cultivars (Musa spp). In vitro Cell Div Biol 30P: 181-186.
Ganapathi, T.R, Suprasanna P, BapatV.A, Kulkarni V.M, and P.S Rao. 1999. Somatic embryogenesis and plant regeneration from male flower buds in banana. Plants Cell Rep 19 .
Grapin, A, Ortiz J.L, Lescot T, Ferriere and F.X. Cote. 2000. Recovery and regeneration of embryogenic cultures from female flowers of false horn plantain. Plant Cell Tiss Org Cult 61: 237- 244.
Haarer, A.E. 1964. Modern Banana Production. Leonard Hill , London. pp. 97.
Horry, J.P and M. Jay. 1990. A evolutionary back ground of bananas as deduced from flavonoids diversification. In : Identification of genetic diversity in the genus Musa. INIBAP. Montpellier. Jarret R.L (ed.): pp. 41 – 55.
Kodym, A and F.J. Zapata-Arias. 2001. Low-cost alternatives for the micropropagation of banana. Plant Cell Tiss Org Cult 66 : 67-71.
Latham, M.C. 1979. Human Nutrition in Tropical Africa. Rome, FAO : pp 92.
Lee, K.S, Zapata-Arias F.J, Brunner H and R. Afza. 1997. Histology of somatic embryo initiation and organogenesis from rhizome explants of Musa spp. Plant Cell Tiss Org Cult 51: 1 – 8.
May, G.D, Afza R, Mason H.S, Wlecko A, Novak F.J and C.J. Arntzen. 1995. Generation of transgenic banana (Musa acuminata) plants via. Agrobacterium-mediated transformation. Biotechnology (13): 486-492.
Murashige, T and F. Skoog. 1962. A revised medium for rapid growth and bioassays with tobacco tissue cultures. Physiol Plant 15: 473 - 497.
Navarro, C, Escobedo R.M and A. Mayo. 1997. In vitro plant regeneration from embryogenic cultures of a diploid and a triploid, cavendish banana. Plant Cell Tiss Org Cult 51: 17-25.
Nikam, T.D. 1997. High frequency shoot regeneration in Agave sisalana. Plant Cell Tiss Org Cult 51: 225-228. .
Panis, B and R. Swennen. 1993. Embryogenic Musa plant cell cultures: Current and Future Applications. In. INFOMUSA 2 (1): 3-6.
Robinson, J.C. 1996. Bananas and Plantains. Crop Production Science in Horticulture. CAB International. Cambridge: pp 231.
Schoofs, H 1997. The origin of embryogenic cells in Musa. Phd Thesis KU. Leuven, Belgium. Dissertationes de Agricultura N: 258-330.
Stover, R.H and Simmonds N.W. 1987. Bananas, 3rd ed. Longman Scientific & Technical, New York: pp 468.
Swennen, R. 1990. Plantain Cultivation under West African Conditions. A Reference Manual - International Institute of Tropical Agriculture. Ibadan. Nigeria : pp. 97.
Tezenas du Montcel. 1987. The core programs of INIBAP. In. Proceeding of a Regional Technical Meeting on Diseases Affecting Banana and Plantain in Asia and the Pacific. Brisbane, Australia: 10-20
Vuylsteke, D and R. Swennen. 1990. Somaclonal variation in African Plantains. IITA Research 1: 4-10.
Vuylsteke, D, Ortiz R and R. Swennen. 1993. Genetic Improvement of Plantains and Bananas at IITA. In: INFOMUSA 2: (1) : 10-12.
Article Reads
Total:
615
Abstrak:
287
PDF:
328
Article Metrics
Metrics powered by PLOS ALM
Refbacks
Saat ini tidak ada refbacks.
Jumlah Kunjungan Harian
Satu bulan terakhir
Tampilkan laporan lengkap Google Analytics

di sini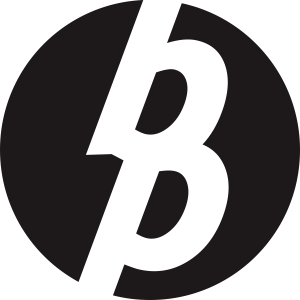 Laman ini dikelola oleh:
Bio Publisher
The Faculty of Biology Publishing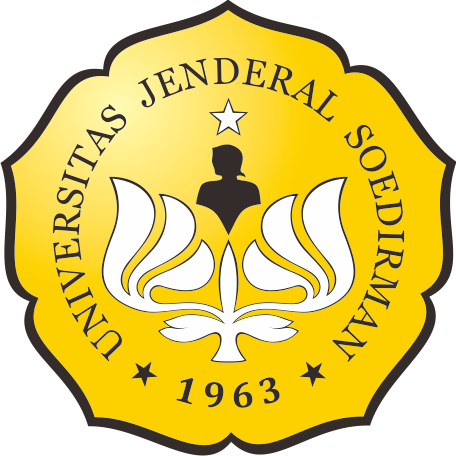 Laman ini dikelola oleh:
Penerbitan Fakultas Biologi
Universitas Jenderal Soedirman
Jalan dr. Suparno 63 Grendeng
Purwokerto 53122
Telepon: +62-281-625865
Email: biologi@unsoed.ac.id
Laman ini menggunakan:
OJS | Open Journal System
Software pengelolaan jurnal ilmiah online. Versi yang digunakan adalah 2.4.8.0.
Metadata artikel terdaftar di:
Crossref
Agen resmi internasional pendaftaran Digital Object Identifier (DOI)
Artikel jurnal ini terindeks: