Penghambatan Pertumbuhan Populasi Mikroba Bentuk Filamen dengan Sistem Pengolahan Limbah Anaerobik-Aerobik
Abstrak
Bulking sludge is a common phenomenon in wastewater treatment plant (WWTP), of which due to excessive growth of filamentous bacteria. Quantity and intensity of organic substrate loading, mode of reactor operation namely aerobic, frequency of anaerobic-aerobic phase determines species and population of filamentous bacteria. Poor organic substrate input and sludge only exposed with aerobic phase appeared to stimulate growth of filamentous bacteria  021 N and 041 N types, Sphaerotilus natans, Microthrix parvicella, Nostocoida limicola, Thiothrix sp. Nocardia group, Flexibacter sp., Beggiota sp. and Haliscomenobacter hydrossis. Increasing of organic loading and sludge exposed with frequent anaerobic-aerobic phase effectively  suppressed excessive growth of Type 021 N, 041 N and Microthrix parvicella. Thus result is better in sludge sedimentation indicated by a decline sludge volume index (SVI).
Kata Kunci
Filamentous bacteria, anaerobic-aerobic phase
Teks Lengkap:
PDF
Referensi
American Public Health Association. 1992. Standard Methods for The Examination of Water and Wastewater, 18th Ed., American Public Health Association, Washington D.C.
Beer M, EM Seviour, Y Kong, M Cunningham, LL Blackall, and R J Seviour . 2002. Phylogeny of the filamentous bacterium Eikelboom Type 1851, and design and application of a 16S rRNA targeted oligonucleotide probe for its fluorescence in situ identification in activated sludge FEMS Microbiology Letters 207: 179-183.
Eikelboom DH, A Andreadakis, and and K Andreasen . 1998. Survey of filamentous populations in nutrient removal plant in four European Countries. Wat. Sci. Tech. Vol 37, No. 4-5: 281-289.
Eikelboom DH, and HJJ Van Buijsen. 1981. Microscopic sludge investigation manual. IMG TNO Report. No. 94a. TNO Research Institute for Environmental Hygiene, Delft. 165 pp
Lotter, L. H. and M. Murphy. 1998. Microscopic evaluation of carbon and phosphorus accumulacion in nutrient removal activated sludge plants, Wat. Sci. Tech., Vol. 20, No.4/5, IAWPRC, Great Britain: 37- 49
Madoni P, D Davolli, and G Gibin. 2000. Survey of filamentous microorganisms from bulking and foaming activated sludge plants in Italy. Wat. Res. Vol. 34, No. 6: 1767-1772
Mino, T., H. Satoh, and T. Matsuo. 1995. Metabolism of different bacterial populations in enhanced biological phosphate removal processes. Wat. Sci. Tech. Vol 29, No. 7: 67-70.
Nielsen PH, K Andreasen, M Wagner, LL Blackall, H Lemmer, and RJ Seviour. 1998. Variabiulity of Type 021 N in activated sludge as determined by in-situ substrate uptake and in-situ hybridization wit rRNA targetted probes. Wat Sci Tech. Vol 37, No. 4-5: 423-430
Satoh, H., T. Mino, and T. Matsuo. 1992. Uptake of organic substrate and accumulation of polyhydroxyalkanoate granule in Acinetobacter spp, isolated from activated sludge, FEMS Microbiol. Lett., Vol. 94: 171-174
Sudiana. I.M, Mino. T., Satoh.H, and T. Matsuo. 1998. Morphology, In-situ identification with rRNA targetted probe and respiratory quinone profile of enhanced biological phosphorous removal sludge. Wat. Sci. Tech. Vol: 38. No. 8-9: 69-76.
Sudiana. I.M, Mino. T., Satoh. H, Nakamura. K., and Matsuo. 1999. Metabolism of enhanced biological phosphorous removal and non-enhanced biological phosphorous removal sludge with acetate and glucose as carbon sources. Wat. Sci Tech. Vol 39: 29-35.
Van der Waarde JJ, B Geurkink, M Hessen, and G Heijnen. 1998. Detection of filamentous and nitrifying bacteria in activated sludge with 16 S RNA probes. Wat Sci Tech. Vol 37, No. 4-5: 475-479
Yamamoto-Ikemoto R, S Matsui, T Komori, and EK Bosque-Hamilton. 1998. Control of filamentous bulking and interaction among sulfur oxidation-reduction and iron oxidation-reduction in activated sludge using iron coagulant. Wat Sci Tech. Vol 38, No. 8-9: 9-17
Article Reads
Total:
3442
Abstrak:
430
PDF:
3012
Article Metrics
Metrics powered by PLOS ALM
Refbacks
Saat ini tidak ada refbacks.
Jumlah Kunjungan Harian
Satu bulan terakhir
Tampilkan laporan lengkap Google Analytics

di sini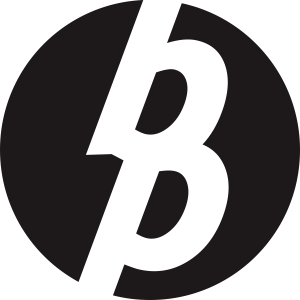 Laman ini dikelola oleh:
Bio Publisher
The Faculty of Biology Publishing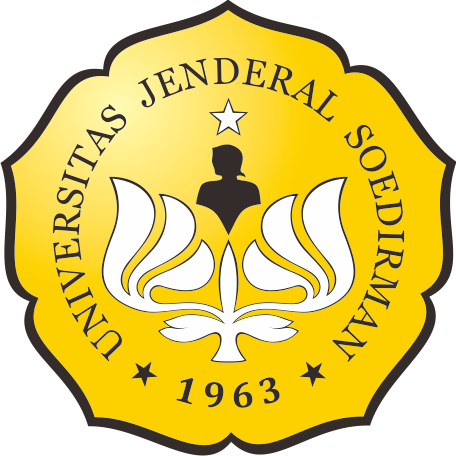 Laman ini dikelola oleh:
Penerbitan Fakultas Biologi
Universitas Jenderal Soedirman
Jalan dr. Suparno 63 Grendeng
Purwokerto 53122
Telepon: +62-281-625865
Email: biologi@unsoed.ac.id
Laman ini menggunakan:
OJS | Open Journal System
Software pengelolaan jurnal ilmiah online. Versi yang digunakan adalah 2.4.8.0.
Metadata artikel terdaftar di:
Crossref
Agen resmi internasional pendaftaran Digital Object Identifier (DOI)
Artikel jurnal ini terindeks: