ANALISIS CEMARAN MIKROBA PADA DAGING AYAM BROILER DI KOTA MAKASSAR
Abstract
Broiler chicken is one of the source of animal protein, which is favored by Indonesian society, because it has economic value and its availability is easy to be obtained both in traditional market and in modern market. This aim of this study is to determine the amount of microbial contamination in broiler chicken meat in the area of Makassar city. The method used in this research was descriptive method, that was test analysis of microbial contamination on broiler chicken sample which area in Makassar city. Of the five samples the largest value of colonies is 242 sample as much as 2412 cfu/g, while the smallest value of colonies is 247 sample of 435 cfu/g. According to the results of this study can be concluded that broiler chicken meat in the area of Makassar city is recommended for consumption.
References
Afifah N. 2013. Uji salmonella-shigella pada telur ayam yang disimpan pada suhu dan waktu yang berbeda. J. ilmiah edu research. 2(1):35–46.
Afrianti M, Dwiloka B, Setiani BE. 2013. An effect of soaking senduduk (Melastoma malabathricum L.) leaf extract for bacteria total, pH, and water content in broiler meat with during storage. J. Pangan dan Gizi. 4(7): 49–56.
Buckle RA, Edward GH, Fleet M, Wooton M. 1987. Ilmu Pangan. (Penerjemah H. Purnomo Adiono). UI Press. Jakarta.
D'Aoust JY. 2000. The microbiologycal safety and quality of food. J Sci Food 1(2):13–17.
Erianto, Dadang. 2007. Penugasan blok KBTI artikel ilmiah Shigellosis. Fakultas Kedokteran. Universitas Islam Indonesia. Yogyakarta. Evaluation of physical characteristics, chemical composition and microbial quality of frozen broiler carcasses sold in traditional markets of Halmahera Utara regency, North Maluku. J. Peternakan. 34(3):178–185.
Hermanto, H. 2008. Faktor-faktor yang berpengaruh terhadap perubahan fungsi ruang di serambi pasar induk Wonosobo. Skripsi. Magister Teknik Arsitektur. Universitas Diponegoro. Semarang.
Jawet, Melnick, Adelberg`s. 1996. Mikrobaiologi kedokteran. Salemba Medica. Jakarta.
Kaeratipul SP, Techaruwichit, Chaturong Y. 2008. Contamination sources of coliform in two type frozen ready-to-eat shrimps. J. Food Control 20 (2009): 289-293.
Lawrie. 2003. Ilmu daging. (Penerjemah A. Parakkasi dan Yudha A). Universitas Indonesia Press, Jakarta.
Martin WB. 2005. Keamanan pangan. J World Health Organization. 3(1):141186
Matulessy ND, Suryanto E, Rusman. 2010. Evaluasi karakteristik fisik, komposisi kimia dan kualitas mikrobaia karkas broiler beku yang beredar di pasar tradisional kabupaten Halmahera Utara, Maluku Utara. J. Peternakan. 34(3):178–185. https://doi.org/10.21059/buletinpeternak.v34i3.88
Sams RA. 2001. Poultry Meat Processing. CRC Press. Texas.
Siagian A. 2002. Mikroba pathogen pada makanan dan sumber pencemarannya. J Mikrobaiologi. FKM USU 1(2):1–18.
SNI. 2009. Batas Maksimum Cemaran Mikroba dalam Pangan. SNI 7388:2009
Sukmawati. 2017. Identify of floc-forming bacteria in shrimp pond in Pangkep district . J BioScience. 1(2):22–28. https://doi.org/10.24036/02017128060-0-00
Sukmawati. 2018a. Isolasi Mikroba Selulolitik dari Limbah Kulit Pisang. The Journal of Tropical biology. 2(1):46–52.
Sukmawati. 2018b. Total Microbial Plates on Beef and Beef Offal. J BioScience 2(1):22–28.
Suryanto E, Erwanto Y, Marsiyam T. 2005. Evaluasi kualitas mikrobaia dan residu antibiotik dalam daging ayam pada RPA tradisional di Kabupaten Sleman. Prosiding Seminar Nasional Keamanan Pangan Produk Peternakan. ISBN 979-1215-00-6. Fakultas Peternakan Universitas Gadjah Mada. Yogyakarta.
Suryanto E. 2005. Evaluasi mikrobaiologis karkas dan tingkat sanitasi pada usaha pemotongan ayam tradisional dan modern di Yogyakarta. Prosiding Seminar Nasional Keamanan Pangan Produk Peternakan. ISBN 979-1215-00-6. Fakultas Peternakan Universitas Gadjah Mada. Yogyakarta.
Utari KL, Riyanti R, Santosa EP. 2016. Status mikrobaiologis daging broiler di pasar tradisional Kabupaten Pringsewu. J. Ilmiah Peternakan Terpadu. 4(1): 63–66.
Yanti H, Hidayati, Elfawati. 2008. Kualitas daging sapi dengan kemasan plastik PE (Polyethylen) dan plastik PP (Polypropylen) di pasar Arengka Kota Pekanbaru. J. Peternakan 5(1):22–27.
Article Reads
Total:
13261
Abstract:
4457
PDF:
8804
Refbacks
There are currently no refbacks.
This work is licensed under a
Creative Commons Attribution-ShareAlike 4.0 International License
.
Daily Visit
The last two months
View complete Google Analytics report 

here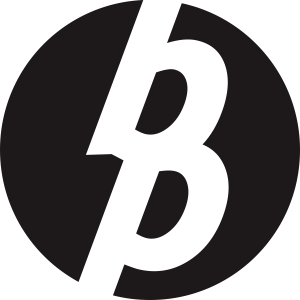 This website is maintained by:
Bio Publisher
The Faculty of Biology Publishing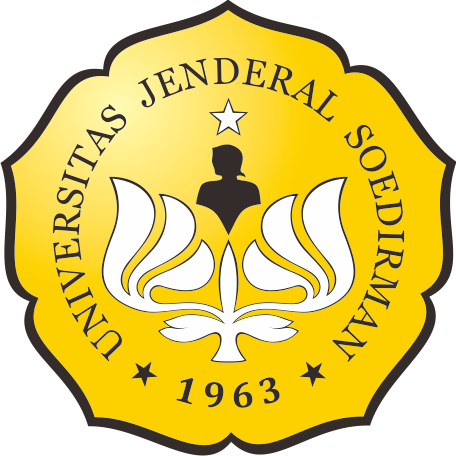 Faculty of Biology
Universitas Jenderal Soedirman
Jalan dr. Suparno 63 Grendeng
Purwokerto 53122
Telephone: +62-281-625865
Email: biologi@unsoed.ac.id
T his website uses:
OJS | Open Journal System
A free journal management and publishing system that has been developed by the PKP (Public Knowledge Project) version 2.4.8.0.
All article content metadata are registered to:
Crossref
An official nonprofit  Registration Agency of the International Digital Object Identifier (DOI) Foundation.
Articles in this journal are indexed by: