Kepadatan, Pola Distribusi dan Pola Pertumbuhan Udang Putih (Penaeus merguiensis de Man) di Perairan Estuari Margasatwa Karang Gading
Abstract
Abstract
Research on the density, distributionpattern and growth pattern of White Shrimp (Penaeus merguiensis de Man) in the Estuary Waters of the Karang Gading Wildlife Reserve, Deli Serdang Regency was carried out from June to August 2021. White shrimp samples were carried out for three days at three stations with the same time for 2 days. month of observation. The sampling point was determined by using the purposive sampling method. Samples were taken with a mini purse seine and the water physicochemical factors were identified at the Agricultural Laboratory of the University of North Sumatra. The results showed that the density of white shrimp was 4.50 ind/m2-7.33 ind/m2 with the highest density value found at station  I of 7.33 ind/m2 and the lowest was 4.50 ind/m2, the distribution pattern of white shrimp with the range of  I d 3.06-3.18 refers to grouping criteria, the growth pattern of white shrimp is allometric (-) with b 2.201 (I), 2.686 (II), 2.722 (III), the value of substrate fraction at station I (sand 24, 5%, 40% silt, 35.5% clay, dusty clay substrate type), station II (41.5% sand, 44% silt, 14.5 clay, clay substrate type), station III (43% sand, silt 28%, 29% clay, sandy loam substrate type). While the relationship of density with water chemistry factors obtained temperature, brightness, depth, current velocity, dissolved oxygen, BOD5, DO and phosphate to the density index of white shrimp obtained in the opposite direction of correlation (-), and the direction of correlation in the direction of (+) pH, salinity, and nitrate.
Key words: Density, distribution pattern, growth pattern, substrate  fraction, water physicochemical factors
Abstrak
Penelitian mengenai kepadatan, pola distribusi dan pola pertumbuhan Udang Putih (Penaeus merguiensis de Man) di Perairan Estuari Suaka Margasatwa Karang Gading Kabupaten Deli Serdang telah dilakukan pada bulan Juni hingga Agustus 2021. Sampel udang putih dillakukan tiga hari pada tiga stasiun dengan waktu yang sama selama 2 bulan pengamatan . Titik pengambilan sampel ditentukan dengan menggunakan metode Purposive sampling. Sampel diambil dengan pukat cincin mini dan faktor fisika kimia air diidentifikasi dilakukan di Laboratorium Pertanian Universitas Sumatera Utara.  Hasil penelitian didapatkan kepadatan udang putih sebesar 4,50 ind/m2-7,33 ind/m2  dengan nilai kepadatan tertinggi terdapat pada stasiun I sebesar 7,33 ind/m2  dan terendah sebesar 4,50 ind/m2, pola distribusi udang putih dengan kisaran Id 3,06-3,18 mengacu  pada kriteria berkelompok, pola pertumbuhan udang putih bersifat allometrik (-) dengan b 2,201 (I), 2,686 (II), 2,722 (III), nilai fraksi substrat pada staisun I (pasir 24,5%, debu 40%, liat 35,5%, tipe substrat lempung berdebu), stasiun II (pasir 41,5%, debu 44%, liat 14,5, tipe substrat lempung), stasiun III (pasir 43%, debu 28%, liat 29%, tipe substrat lempung berpasir). Sedangkan hubungan kepadatan dengan faktor-kimia air didapatkan suhu, kecerahan, kedalaman, kecepatan arus, oksigen terlarut, BOD5, DO dan fosfat terhadap indeks kepadatan udang putih didapatkan arah korelasi berlawanan (-), dan arah korelasi searah (+) pH, salinitas, dan nitrat.
Kata kunci : Kepadatan, pola distribusi, pola pertumbuhan, fraksi substrat, faktor fisik kimia air
References
Daftar Referensi
Ali, S dan Satria F. 2013. Strategi Pengelolaan Sumber daya Udang Laut dalam Secara berkelanjutan di Indonesi. J. Kebijak. Perikan. Ind, 5(1) : 47-55.
Amal. 2012. Tingkat Kelangsungan Hidup Pertumbuhan Produksi dan Konversi Makanan Juvenil Udang Windu (Penaeus monodon Fab) dan Udang Putih (Penaeus merguieinsis de Man) dalam Keramba di Laut. Universitas Negeri Makassar, Makassar.
Bengen DG. 1998. Sinopsis Analisis Statistik Multivariabel/Multidimensi," Program Pascasarjana Institut Pertanian Bogor, Bogor.
Dall W, B.J Hill, P.C Rothlisberg, D.J Sharples. 1990. The Biology of the Penaedae. di dalam: Blaxer JHS, Southward AJ. Eds): Marine Biology 27. Academic Press. London.
Didik, W.HT dan Astri S. 2013. Sebaran Horizontal Juvenil Udang di Perairan Laguna Segara Anakan. J.Lit.Perikan.Ind, 19(3) : 131-137.
Effendie, M. I. 2002. Biologi Perikanan. Yayasan Pustaka Nusantara, Yogyakarta.
Keputusan Menteri Negara Lingkungan Hidup (Kepmen LH). 2004. Baku Mutu Air Laut untuk Biota Laut. No. 51. Jakarta.
Michael, P. 1994. Metode Ekologi untuk Penyelidikan Lapangan dan Laboratorium. Universitas Indonesia Press, Jakarta. 195 hlm .(diterjemahkan oleh: Y.R. Koestoer).
Mulya, M.B., Bengen, D.G., Kaswadji, R.F., & Riani, E. 2011. Distribusi dan pola pertumbuhan udang putih (Penaeus merguiensis de Man) di Ekosistem Mangrove Percut Sei Tuan Sumatera Utara. Jurnal Omni Akuatika. 10(13), 49-56.
Mulya MB, Yunasfi. 2018. Abudance and ponderal index of White Shrimp (Penaeus merguiensis) in Estuary Water. IOP Conf Ser J Phys Conf Ser 1116: 052042. DOI:10.1088/1742-6596/1116/5/052042.
Naamin, N., B. Sumiono, S. Ilyas, D. Nugroho, Budi I. P. S., H.R. Barus, M. Badrudin, A. Suman, E. M. Mulyadi. 1987. Pedoman Teknis Pemanfaatan dan Pengelolaan Sumberdaya Udang Peneaid Bagi Pembagunan Perikanan. Seri Pengembangan Hasil Penelitian Perikanan, Nomor. PHP/KAN/PT.22/1992. BPPP DEPTAN. Jakarta.
Nurdin, E & Kembaren, D.D. 2015. Parameter populasi udang putih (Penaeus merguiensis) di Perairan Sampit dan sekitarnya, Kalimantan Tengah. J. Lit. Perik. Ind. 7(2), 103-109.
Permana A, Toharudin U, Suhara. 2018. Pola Distribusi Dan Kelimpahan Populasi Kelomang Laut Di Pantai Sindangkerta, Kecamatan Cipatujah, Kabupaten Tasikmalaya. Jurnal Ilmu dan Teknologi Kelautan Tropis, 10(1): 91.
Peter J.C, dan J.D. Kerr. 2003. Maturation and Spawning of The Banana Prawn Penaeus merguiensis de Man (Crustacea: Penaeidae) in The Gulf of Carpentaria, Australia," Journal of Experimental Marine Biology and Ecology (69): 37-59.
Poole, R. W. 1974. An Introduction to Qualitative Ecology," McGraw-Hill Kogasusha. Tokyo.
Sasmita. 2001. Komposisi dan Struktur Komunitas Fitoplankton pada Zona Litoral Danau Maninjau. Skripsi Sarjana Biologi. Universitas Andalas. Unpublished.
Sarwono, J., Budiono H. 2012. Statistik Terapan : Aplikasi untuk Riset Skripsi, Tesis, dan Disertasi menggunakan SPSS, AMOS, dan Excel. Elex Media Komutindo. Jakarta.
Siagian IWA, Dewa AAP, Suprabadevi AS, 2020. The composition, size distribution and growth of penaeus monodon and penaeus merguiensis at the Estuary of Tukad Aya, Jembrana Bali. Adv Trop Biodivers Environ Sci 4(2): 15-20. DOI: 10.24843/ATBES.2020.v04.i01.p04.
Silaen SN, Mulya MB. 2018. Density and white shrimp growth pattern (Penaeus merguiensis) in Kampung Nipah Water of Perbaungan North Sumatera. IOP Conf Ser Earth Environ Sci 130: 012044.DOI:10.1088/1755 1315/130/1/012044.
Simon, I.P., Marenda, P.R., Husen, R., dan Nebuchadnezzar A. 2019. Kajian Kualitas Air dan Indeks Pencemaran Perairan Laut di Teluk Manado Ditinjau dari Parameter Fisika-Kimia Air Laut. Jurnal Ilmu Kelautan Kepulauan, 2(2): 1-13.
Sumeru, S. U dan S. Anna. 2010. Persyaratan Biologis Kebiasaan Udang Windu.Glitter Text.
Tung H, Hai CH, Ngoc PTL, Thi HHB. 2020. Effect of High temperature on survival and feed consumption of banana shrimp Penaeus merguiensis. Aquaculture 522:735152.DOI:10.1016/j.aquaculture.2020.735152.
Wagiyo K, Damora A, & Pane ARP. 2018. Aspek Biologi, Dinamika Populasi dan Kepadatan Stok Udang Jerbung (Penaeus Merguiensis de Man 1888) di Habitat Asuhan Estuaria Segar Anakan, Cilacap," Jurnal Penelitian Peikanan Indonesia. Vol. 24 No. 2, hal : 127-136.
Wiradana P, Abidin N, Mayalita DS, Moch A. Trisnadi WCP. 2020. A short review on status, trends and prospects of Jerbung Shrimp (Fenneropenaeus merguiensis de Man) in Indonesia. Ecol Environ Conserv 26 (4): 1657-1664
Article Reads
Total:
981
Abstract:
400
PDF:
565
Refbacks
There are currently no refbacks.
This work is licensed under a
Creative Commons Attribution-ShareAlike 4.0 International License
.
Daily Visit
The last two months
View complete Google Analytics report 

here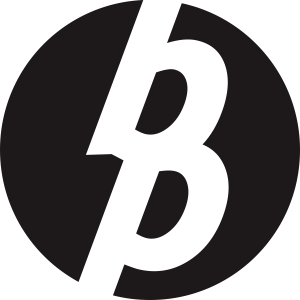 This website is maintained by:
Bio Publisher
The Faculty of Biology Publishing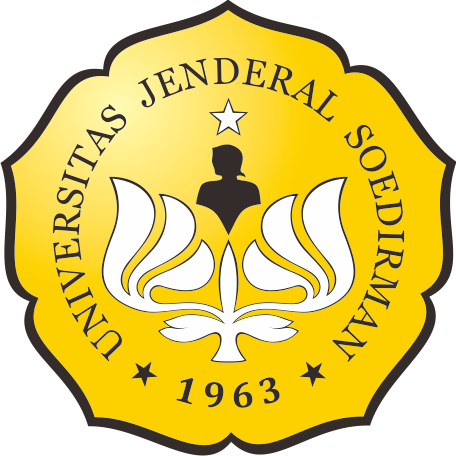 Faculty of Biology
Universitas Jenderal Soedirman
Jalan dr. Suparno 63 Grendeng
Purwokerto 53122
Telephone: +62-281-625865
Email: biologi@unsoed.ac.id
T his website uses:
OJS | Open Journal System
A free journal management and publishing system that has been developed by the PKP (Public Knowledge Project) version 2.4.8.0.
All article content metadata are registered to:
Crossref
An official nonprofit  Registration Agency of the International Digital Object Identifier (DOI) Foundation.
Articles in this journal are indexed by: